Orchestrating Your Own Financial Education Programs
Looking to find out how you can orchestrate financial education programs yourself? Well, congratulations! Here with us, you've found what you've been seeking. You've managed to find a step-by-step walkthrough of exactly how to get to your target programs. Let this guide walk you through each step of the ideal path to success.
The Best Financial Education Programs: A First Look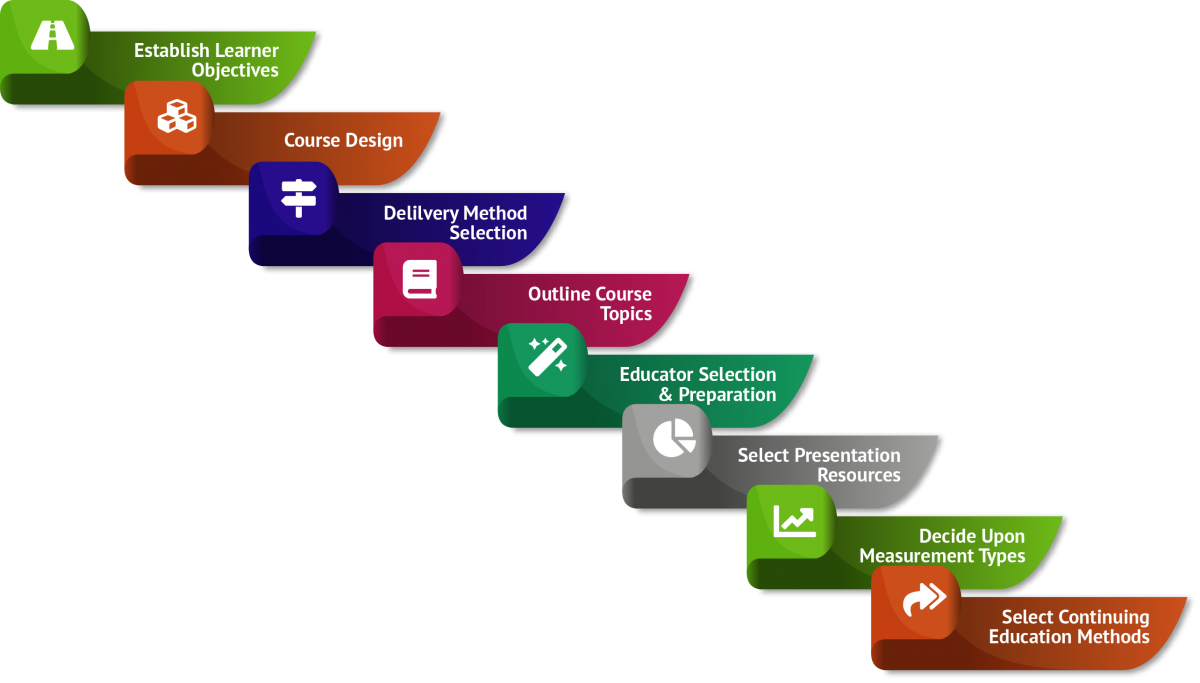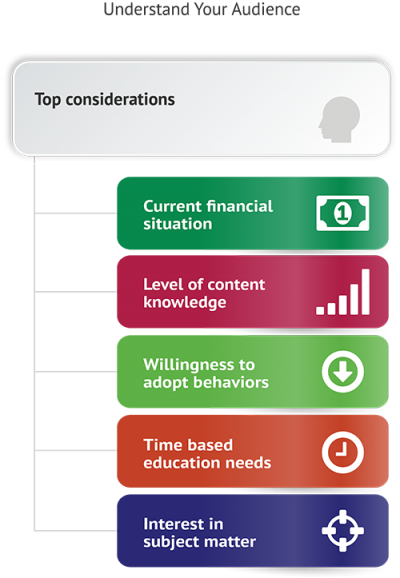 A Non-Stop Journey to a Successful Program
The scenario described below is an example of a working professional who, with a little bit of some much-needed help, managed to successfully plan their own financial education program:
Chester is the lead coordinator for a community college tutoring program, where he was recently put in charge of 26 tutors for the spring semester. Many of the tutors he supervised had just exited high school. After several of them had approached him asking for money-related tips, he realized that he wanted to provide them with a financial foundation education program that would enable them be motivated to improve their own financial lives at home. He already had a well-rounded education on money management, as a topic, but he knew that he wouldn't be able to be successful if he went at it alone.
Following a quick sample survey that he did with a few of the tutors he worked with, he realized that most of these kids had nearly zero knowledge when it came to personal finance
Your Financial Education Program: Setting Goals
Chester was fully decided when it came to what his short-term objective would be: provide these tutors with a solid level of knowledge so that their financial situations would get better as fast as he possibly could. As a result of the little availability that this group had every week, thanks to their various class schedules, he realized that each member of this tutoring group would only be able to participate for roughly three hour per week – and that would be the maximum. For that reason, he was OK with designing a series of financial education programs that focused on only the bare-bones basics of personal finance.
When the first financial education program eventually ended, however, the final goal he had in mind was for each tutor to reach the "Skills and Concepts" level on the ladder of understanding for this topic.
Setting Sail: Successful Financial Education Programs
Since Chester already had his main goals clearly defined, he was then ready to proceed to selecting the best delivery method for this upcoming series of programs. This tutoring group had varying class and work schedules, so he knew that an online, screen-based financial education program would be the ideal offering for them.
Refining a Financial Foundation Education Program
Next, Chester had to figure out a much narrower concentration for his program. This group was made up of new college students, so he decided to build this particular program with a focus on spending habits and college loans.
Getting the Help You Need
Chester, at that moment in his journey toward developing a financial foundation education program, had to find an educator that had the right experience to present this ever-so-important material to these tutors. That's why he set out to contact an instructor who was both knowledgeable on money management issues and skilled at presenting such substance.
The individual he ended up choosing was a Certified Financial Education Instructor (CFEI), who he reached out to online.
The Key Question of Substance and Format
Chester needed digital financial education programs that could still be a success, despite the fact that this group's schedules would be difficult to work around. For that reason, he decided to offer a flexible-style program that would be broken up into easy-to-digest sections that could be completed whenever the team of tutors had time individually.
The Proof is in the Pudding
Out of the group of 26 tutors who worked on Chester's team that took part in the financial education programs, 24 completed the first one successfully –achieving an average improvement rate of 13% as a group. Chester's next action was to pull together the resulting data points and build a detailed summary, which would show his team exactly how much progress they were able to make in the first of Chester's financial education program.
Finding Motivation for the Future
Chester understood that this group of newly-hired tutors would be best served if he could keep providing them with the ongoing educational resources that they need. Right after the first program was over, he went and sent each team member a personalized social media message that patted them on the back for completing the first financial foundation education program.
He chose to continue providing them with the opportunity to take monthly follow-up programs, so that he could enable the tutors to retain everything he enabled them to learn in the first round.
When we hear the word "investment," what do most people envision? Chances are the stock market will be one of the first things to pop into our heads. We've all heard about those people who bought shares in Google the first day it went public, and now they're millionaires. But the stock market is not for everyone. You would be wise to consult top-quality financial education programs to help prepare for the ups and downs involved in managing a stock portfolio.
For instance, good financial literacy programs will point out the Google, Wal-Mart, and Microsoft success stories are just one side of the stock market coin. On the other side lie companies like Enron and WorldCom. Remember them? It's just as easy to make a drastic mistake buying stock as it is to win big.
The key to making it in the stock market is planning. A financial education program will guide you to gain knowledge, education, and experience before you ever venture into a stock trade. Although the stock market has the potential to offer good returns compared to other investment options, the risks can be quite high as well.
The National Financial Educators Council (NFEC) provides a financial education workshop for every education level and age group, from preschool children through seniors. In addition to classroom instruction, they rely on games, practical activities, and highly-trained live instructors to keep the material fresh and entertaining. Their programs cover all aspects of a sound money education, of which learning about the stock market is an important piece.
Two elements of the stock market are fundamental to gaining a solid financial education:
Supply and demand: the stock market runs according to this rule, which states that supply is the quantity of stock available for sale and demand is the number of stocks investors are willing to buy. If supply is greater than demand, stock prices fall, and vice versa.
Risk and return: the more risk you take, the higher the potential return.
Tips to Creating a Memorable Financial Education Program
People who viewed this page also visited:
There has been a surge in financial education programs across the United States in response to the recent economic state of affairs. The positive news it that many organizations have stepped up to the plate to deliver these programs; however, many of the courses are not effective and leave participants missing key concepts.
This article will show you how to choose an effective youth financial education program and give you the resources to reduce the time and cost of implementation.* Financial education programs should blend financial success instruction with theory-based education. To clarify, 'success' does not refer to getting 'rich'; instead it refers to having the skills necessary to achieve a sense of financial well being.
Implementing a financial literacy program that provides practical and usable money tips has been shown to keep the participants engaged throughout the learning process. In addition, the retention rates are increased as students relate the learning of this information to directly impacting their lives.
Find Youth Financial Education Programs that are fun and keep students interest. There are programs on the market that have a good mix of entertainment and education. Programs like the Money XLive Multimedia Course leverages 'star power' through their use of celebrities and educators. Another event, the Real Money Experience' gives students a hands-on education as they visit twelve booths and make the financial decisions they will face when they move out. There are many other edu-tainment programs available that will make a lasting impact on your participants.
Choose a Certified Financial Education Specialist. Financial education programs are more than just the curriculum. As with traditional subjects, the educator plays an important role in getting the participants to pick up this information. The subject of money is different than any other subject taught, as there are past personal experiences that student have connected with this topic. To ensure your program is effective provide educator training prior to starting the initiative.
Choose a financial education program that is developed around the NFECs' financial education standards. This can ensure you have educated students on the key financial matters that will impact them. This will help an organization develop youth financial education programs that exceed national financial education standards while also ensuring it is usable in the real world.
Extend the reach and frequency of your message through a variety of funding options. It is important you seek ways to continue to host your financial education programs so that you are able to reach more people with your message. There is a big need for financial education programs and concerned citizens, organizations, schools and others that are committed to increasing the financial skill sets of people can make a bigger impact by reaching more people.
Maximize the effectiveness of your financial education programs by following the tips mentioned above. The long-term impact of your practical financial education program makes a lasting difference in the lives of those you touch.
Mandating Financial Education Programs
By Chet Sanders
There is one good thing that has come from the Great Recession, a renewed focus on the need for financial education programs.Surprisingly to most, financial education programs have not been offered in the modern day school system. I may be dating myself but when I was in school, I took a Home Economic class that did cover budgeting and other financial topics intermixed with sewing and cooking.
I find it strange that the topic that everyone needs to understand the most is taught the least. Why aren't financial education programs taught in school? I mistakenly assumed that since everyone knew the importance of having money management skills, that passing a financial education class had to be part of student's graduation requirements.
So why aren't 'financial literacy programs' required in schools? The fact is most teachers and schools DO what to teach money skills, but they do not have the time nor budget necessary to do so.
With the No Child Left Behind Act schools receive funding based on how well students do on standardized tests. Unfortunately, financial literacy is not a portion of that standardized testing. As a result, the majority of states do not require any financial education programs to be delivered to students at any point in their school life – even through their PhD.
Funding is another major obstacle facing educators who want a financial education program in school. Our schools in many areas are so poorly funded they cannot even provide students with their own books. Most people would agree with me – our education system needs additional funding. The investment we make now in our youth the stronger and better this country will be in the future.
I was happy to hear the NFEC had come up with a solution to the time and funding issues.
To address the time issue the NFEC designed curriculum that can be integrated with and meet core subject standards – English, Math, Social Studies. This eliminates the time requirement associated with taking class time to deliver something that doesn't fulfill required coursework.
They also offer a wide variety of classes and workshops that work as an after-school program or weekend crash courses. These types of events can really impact students while not distracting from instruction of the core subjects.
The NFEC also solved the funding issue for schools through grants, sponsorships and fundraisers. Besides consulting on these topics, the NFEC also provides financial literacy funding options.
The NFEC also hosts a signature fundraiser that is similar to a jog-a-thon style of collecting money. Instead of having students collect money based on the miles they run, they earn money based on how many hours of volunteer work they complete. When students work for a financial education program, they value the experience more plus it allows them to build important life skills in the process.
The NFEC also bridges the gap between the education and corporate world.
Sponsorships can assist in offsetting costs and can even act as a school fundraiser. Of course, the NFEC only works with sponsors that have the highest ethics and that promote positive products or services.
In today's world many people are experiencing financial hardships and retirement shortages. A big portion of this problem can be attributed to the fact they never had a financial education program and missed out on receiving money management education.
The recent recession took its toll on many people, and in doing so, has increased the attention on innovative financial education programs. There has also been an increase in the financial literacy funding available to organizations that are focused on providing people money skills.