Financial Education Programming Business Aspects
Creating sustainable financial education initiatives is the key to building scalable solutions to address the financial illiteracy epidemic that can continue to help people for years to come. Having clear revenue and funding strategies that support continued expansion is essential for you to grow your programming.
There is a clear path to increasing funding opportunities for your program. If you skip steps, you're likely to experience less success and more rejection. But if you build a solid foundation, prove your program's impact through detailed reporting, and build a positive reputation, you become better positioned to capitalize on funding opportunities and get recognized as a competent provider.
Key Players in Financial Education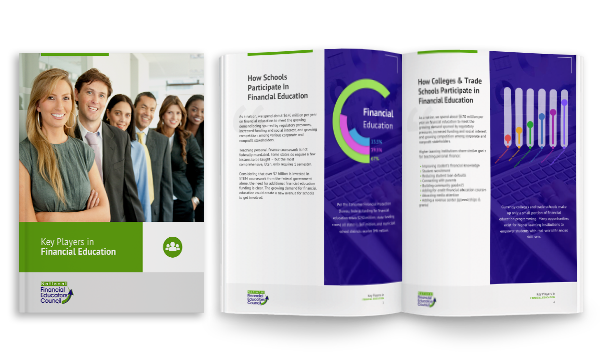 Understand the key players in financial education and how they participate.
Funding & Revenue Guide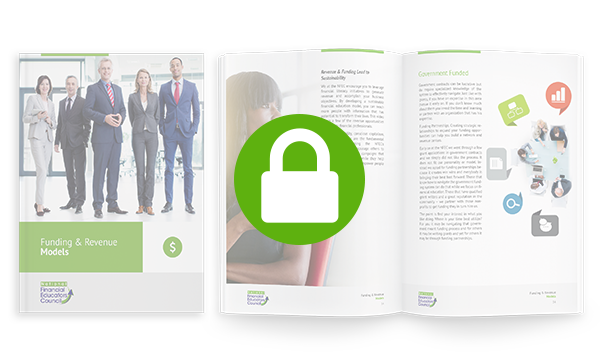 Learn who to approach, how to create win-win propositions, and potential metrics to communicate with different client types.
Business Development Checklist
Ensure that you are prepared with the business resources you need to support your program's success.
Building a Financial Education Brand Guide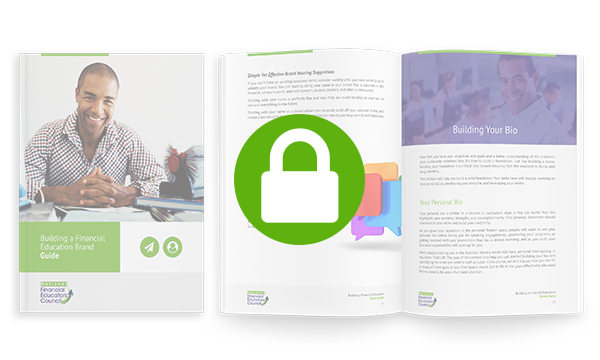 Learn how to develop a unique and authentic brand for yourself and your programming.
Funding Your Financial Literacy Program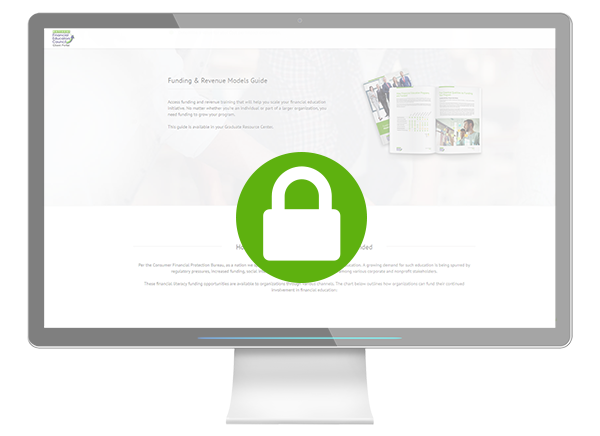 Introduction to a variety of funding sources and revenue strategies for financial education, and tactics for reaching out and obtaining funds.
Funding Communication Resources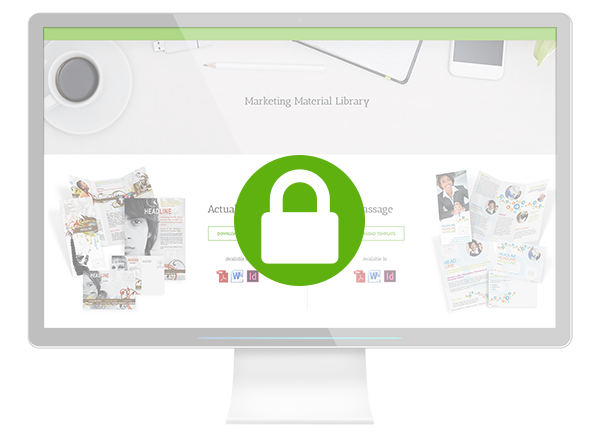 Predesigned marketing that can be customized to communicate the benefits of your program.
Organization Outreach Communications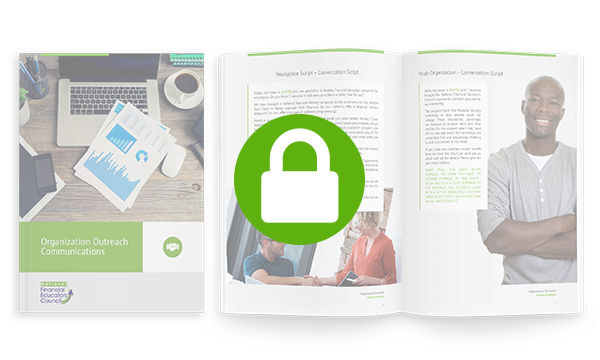 Initial outreach scripting aligned to the interests of organizations you will serve.
Media Campaigns: Press Releases & Promotions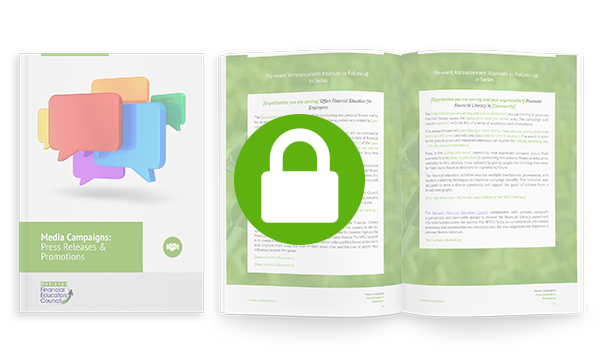 Leverage press releases, promotions, and other opportunities provided by the NFEC.
Grant Guide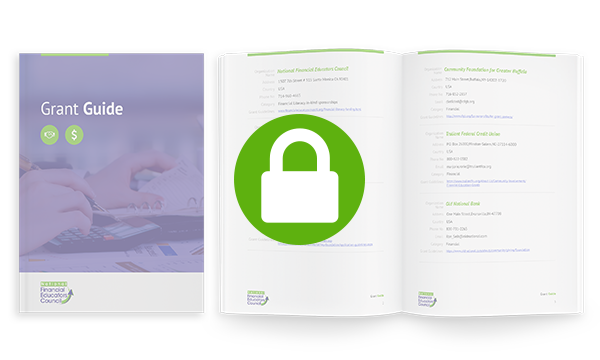 List of available financial education grants with contact information.
Sponsorship Prospectus Template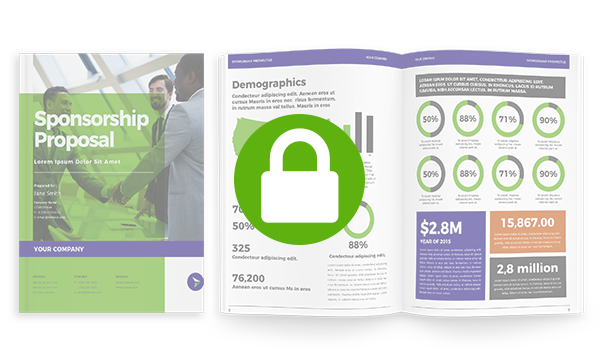 Sponsorship prospectus templates for attracting and maintaining sponsorship opportunities for single events or ongoing campaigns.
Sponsorship Communication Templates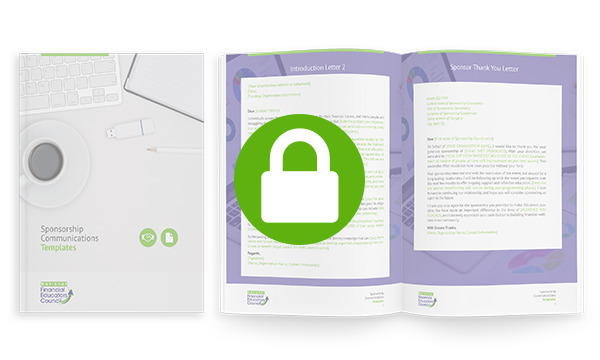 Email and letter copy for communications with potential sponsors.
Erica Jackson
Erica Jackson wanted a financial education event that would fund ongoing dissemination of financial literacy resources through the Penn State University's Center for Financial and Consumer Outreach. She tasked the NFEC to design a program to serve over 500 high school students annually and leveraged this program to obtain funding and to promote the second part of the program – the dissemination of financial literacy resources statewide and the training of teachers. With more than 30 total sponsors and grant funding, the annual financial education event was a net revenue producer which paid for the donation of financial literacy resources to teachers. Erica championed this campaign with the goal of building a program that could scale to benefit students across the state.
If you're looking to expand your programming, planning revenue and funding opportunities can help you reach more people and/or provide more comprehensive training to those you are already teaching. Taking the appropriate steps when designing your program, building your credibility, and proving program impact early can help you get into position to obtain funding and revenue opportunities.