Financial Education Book States Personal Relationships are Part of Wealth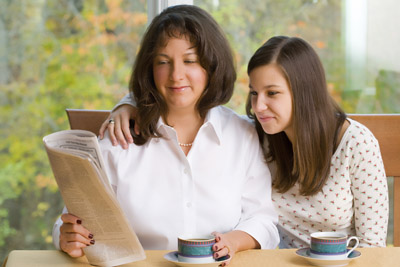 Most people agree that learning about money is an important life skill. But there are some things that are much more important than money. Family relationships are a good example. A recent financial education book created by the National Financial Educators Council points out that we should consider our close personal relationships as part of our wealth.
The NFEC personal finance books are designed as part of a larger financial literacy campaign that is sweeping the US and the world. This social enterprise organization suggests that, in addition to preparing for our own retirement, we should be part of planning for our parents as well. Being involved in our parents' plan will provide important practice for our futures, while we simultaneously help our loved ones achieve financial security.
These financial education books lead participants through an exercise to identify where their parents stand in terms of retirement readiness. Do the parents have a plan, or will they rely on others to take care of them? Do they have health care coverage, long-term care insurance, a will, and/or enough funds for their funerals? All these questions are important not only for the parents, but for the sons and daughters as well. Each sibling should be crystal clear about his or her duties and responsibilities should the parent(s) or other loved ones pass away.
Retirement and estate planning are just one component of the curriculum presented by NFEC financial educators to a global audience. These instructors have passed a stringent course to obtain certification through the NFEC. They also become members of the Personal Finance Speakers Association, the first speakers' bureau comprised of educators qualified to spread financial education resources to a variety of groups. Find out more about the NFEC programs and certification course by visiting https://www.financialeducatorscouncil.org.