Understanding the Business Aspects of Financial Coaching Practice: Resources, Training, & Program Overview
Developing a scalable financial coaching practice that can continue to help people for years to come is a cornerstone of any financial coaching initiative. Having clear plan, pricing models, marketing, product offerings, revenue and funding strategies that support continued expansion are essential for you to grow your programming.
There is a clear path to building a financial coaching program, no matter your business model (entrepreneurial, nonprofit, financial services, corporate, academic, faith-based, etc.). Although each model has a unique design, the core elements are similar.
In this section we will help you build the financial coaching model that puts you in the best position to scale your program and expand your impact.
Accessing the Training & Preview Coaching Resources
Simply scroll down this page to start the training. All the complimentary resources are built into the training program. In each of the lessons, you will find a preview of the resources we provide you through the coaching program. The objective is to give you a comprehensive look at what you will receive as well as introduce you to important considerations you should ponder when you start building your coaching program.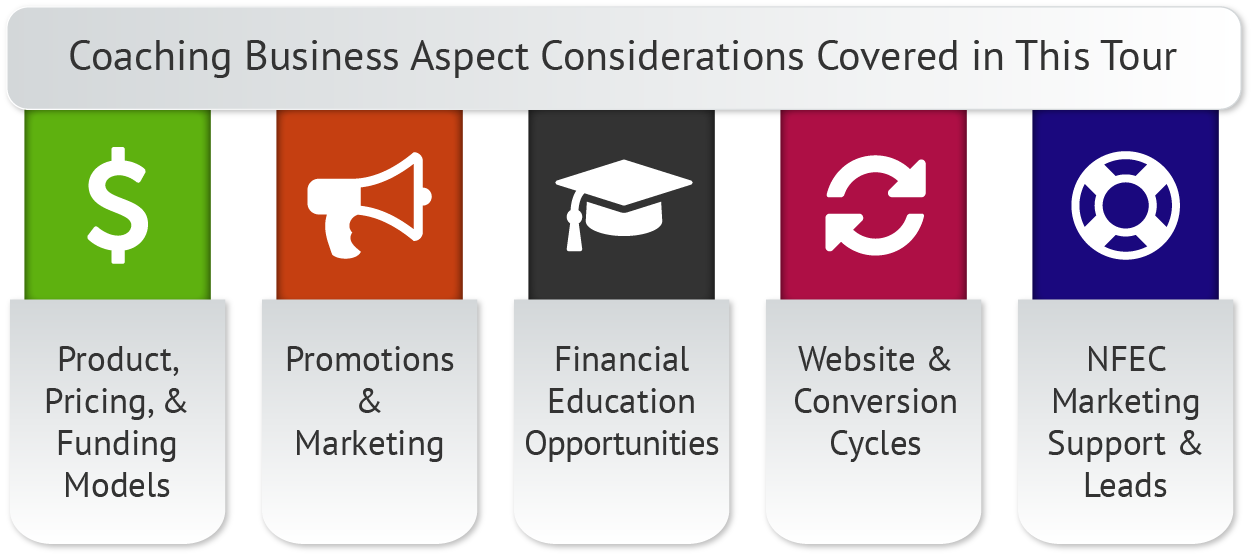 You can be the best coach in the world, but if you don't have any clientele, nobody will ever know. In talking with thousands of financial coaches and organizations that provide coaching services over the last decade, we've learned the following aspects and strategies for building a financial coaching business that attracts, serves, and retains a strong client base.
Product, Pricing, & Funding Models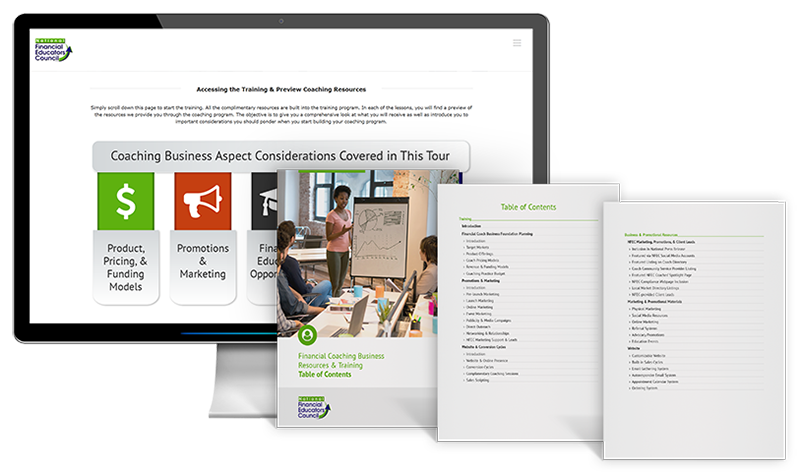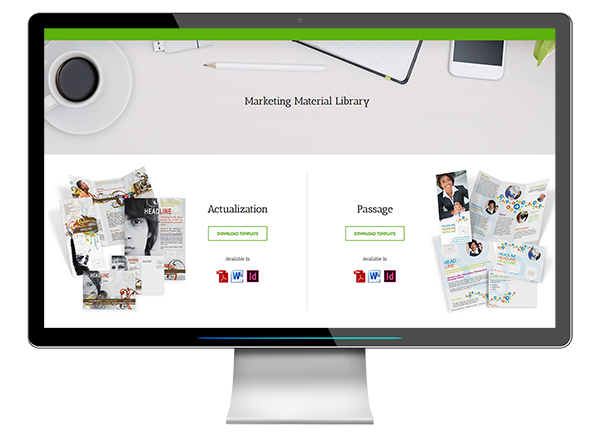 Financial Education Opportunities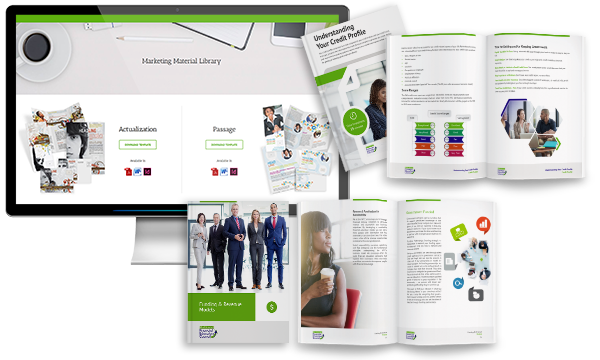 Coaching Website, Sales Cycles and Opt-ins

NFEC Marketing Support & Leads