Education Resources for Coaching Clients
As a financial coach, after you understand clients' situations and goals and then help them prioritize action steps – your main duty is to provide them with financial education so they can best work toward their personal financial goals. To educate them effectively, you need top-quality educational resources built especially for financial coaching professionals.
Because every person has different financial habits, emotional connections with money, and current financial realities, we as financial coaches need to consider more than just content knowledge when developing a client's program. High-quality financial literacy curriculum also must focus on their behaviors, establishment of systems, and sentiments; and help them work toward positive outcomes.
Top-quality materials are especially helpful after client meetings. Many coaches have educated a client during a coaching session, only to have the client go home and not complete the activity because they forgot a few key pieces of information. Some may contact you in frustration, while others just give up. Having supportive educational resources helps you avoid this scenario and keeps you and your client on track.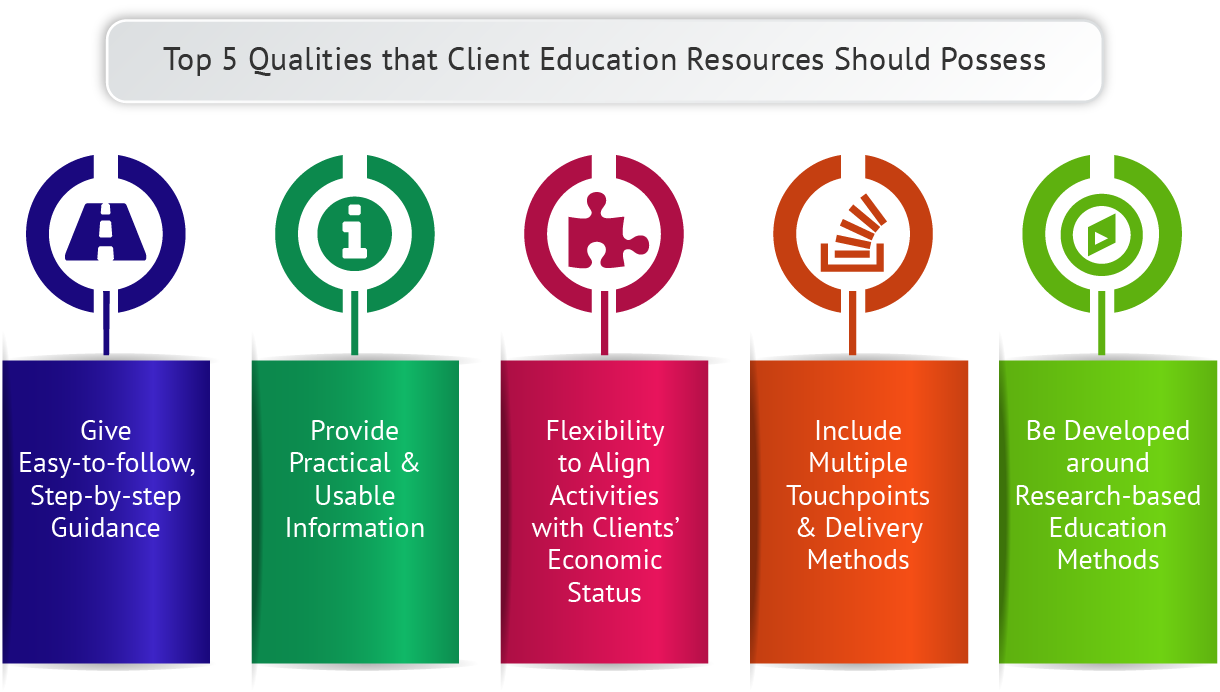 NFEC's Coaching Program Overview

The NFEC financial literacy materials are provided to all CPFCs; they include education and step-by-step instruction on how to accomplish tasks. All the activities include project-based learning lessons that perfectly align with the reporting software. This integration makes it easy for you to guide your clients down customized educational paths.
Consider this example: Your client has a goal of purchasing a home. After you gather the client's information, you determine that the top factors affecting his/her financial situation are spending behaviors, current debt load, and credit situation. You walk the client through activities on the phone, using the educational resources, and assign them the step-by-step activities in "Molding Positive Financial Behaviors," "Access Your Credit Report," and "Create Your Debt Payoff Plan" to complete this week.
Once these activities are assigned, your clients will be supported to take action. You will be able to review their work and easily identify any areas where they need added support.
Preview Resources
Sample Student Client Education Guide & Step-by-step Activity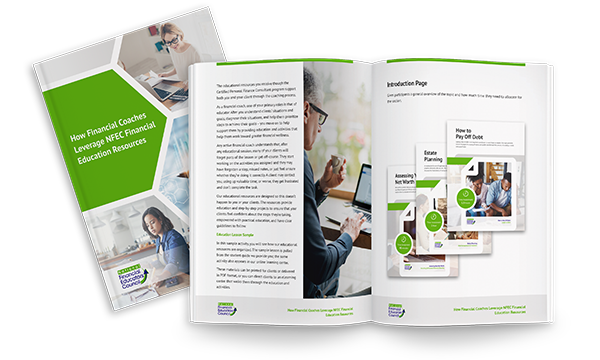 Topic-based Follow-up Education, Ongoing DRIP & Time-based Education