Dianne Jennings – Real Estate Expert, Financial Strategist & Financial Literacy Advocate

Bio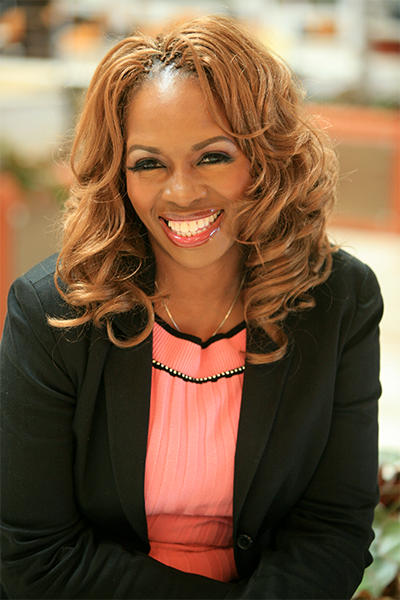 Many know Dianne Jennings from her success in real estate and mortgage finance, as a woman who gets the job done. Some recall her savvy radio show "Let's Talk Real Estate", wherein she educated listeners on various topics of real estate and finance. Dianne is a Co-host on the Tim Ridley Radio Show, which airs on the popular Sirius XM radio network. She is the creator and executive producer of Radio talk show "Mine Your Business" which is coming soon to National Public Radio (NPR).
A native of Indianapolis, Indiana, Dianne Jennings has made Georgia her home for last twenty years.  She has worked in the real estate and finance industry for over thirty years. Dianne is the CEO of Global Financial Strategies, a firm that assist individuals in getting out of debt. Jennings is the creator and director of Financial Truth Institute. Dianne is a Certified Financial Education Instructor and works in collaboration with the National Financial Educators Council. Dianne has been given an assignment to lead people of faith on the path of financial understanding thereby embarking on a tour hosting National Financial Literacy Education Forums throughout the US. Dianne states that "With the current situation in the world today, people are financially strapped and are enslaved to poverty because of the lack of understanding of money and its effects on their lives".  She believes that people could better help themselves rather than rely totally on the government to save them if they knew what to do.  The issue that we face here is that there is not enough knowledge on the subject.  Ms. Jennings a true believer of the word of God; quotes from the bible that understanding is a well spring to those that have it. Also quoting that in all thy getting we are to understanding. Dianne believed that "without knowledge, people will perish", and that we would all do better if we only knew better.  Dianne Jennings also holds a certification as a Mortgage Securitization Investigator.  A well-earned title that enables her to assist people with their disputes with the banking industry as it relates to foreclosure issues.  Dianne serves as an instructor for Brookshire Professional Training Institute, a continuing education resource center for the legal profession. She has served as a Paralegal to various law firms as a researcher and analyzer in the field of foreclosure defense.  She has performed numerous securitization audits for use in the litigation process of foreclosure defense.  Dianne's life long career has been that of assisting others with their financial needs thus allowing them to live a life of financial freedom.  All of the experience and success that Dianne Jennings has gives her overwhelming expertise on the subject of real estate and finance therefore earning her the title of "Master Financial Strategist".
This woman of "50 something" is not just an executive, but also a published author, inspirational writer, motivational speaker. Jennings' published works have been seen in the national magazine, Images of Us as well as Lift, an online Christian Magazine. She is a licensed and ordained member of the clergy.  She attended Indiana State University and earned a degree from Beulah Heights University of Atlanta Georgia.  
When Dianne Jennings is not traveling, you can find her at home in her kitchen. She is an excellent cook and she also loves to sing. Jennings still residing in Georgia, is a mother of three beautiful children; two boys Christopher, and Matthew, daughter Danielle and believe or not she is the doe-ting grandmother of baby Dylen.