Teaching Financial Education: The Eight Steps to Success
Nowadays many people have an interest in teaching financial education, but don't know where to begin. This page offers a variety of tips and strategies that will launch those interested in teaching financial education workshops down a path toward success.
The Impetus Behind Successfully Teaching Financial Education

1. Resources for Teaching Financial Education Workshops

In this section you'll find a case study that illustrates how an ordinary citizen turned his passion for teaching financial education into a successful venture.
Bruce Cameron, human resources manager at Price Choppers Superstores, had a strong interest in teaching financial education workshops to the cashier staff, but didn't know where to look to get a program started. He particularly wanted to get the cashiers more involved in contributing to their retirement accounts. The cashiers represented a demographic that was predominantly young to middle-aged adults with families. Bruce knew a lot about his audience and about the retirement plan, however, he didn't have any teaching experience.
Bruce distributed a flyer to all the cashiers that was included in the envelope with their pay stubs. The flyer had a tear-off form for the employees to fill out and put into the suggestion box indicating their level of interest in a workshop on retirement planning. From among the 80 cashiers, he received 72 flyers back indicating interest in the training.
2. Understanding the Learner First Steps
Since Bruce's initial aim was to encourage the cashiers to increase their retirement contributions, he chose to start with a presentation at the monthly staff meeting. Because just a little time was allotted for the training, he was content just to focus on the retirement plan. However, he envisioned a longer-term initiative that would encompass more comprehensive workshops. Mr. Cameron's first goal, then, was for the cashiers to reach the Apply level on Bloom's Taxonomy, where they understood and recalled the information and were able to apply it to making decisions about their retirement funding.
3. Next Up in Teaching Financial Education Workshops: Delivery Methods

Having defined his short-term and continuing goals, Bruce set about determining a delivery method for teaching financial education to the cashiers. Due to the time limits and the employees' busy schedules, he selected a blended learning approach when teaching financial literacy lessons with in-person instruction at the staff meeting, and online lessons the cashiers could study on their own.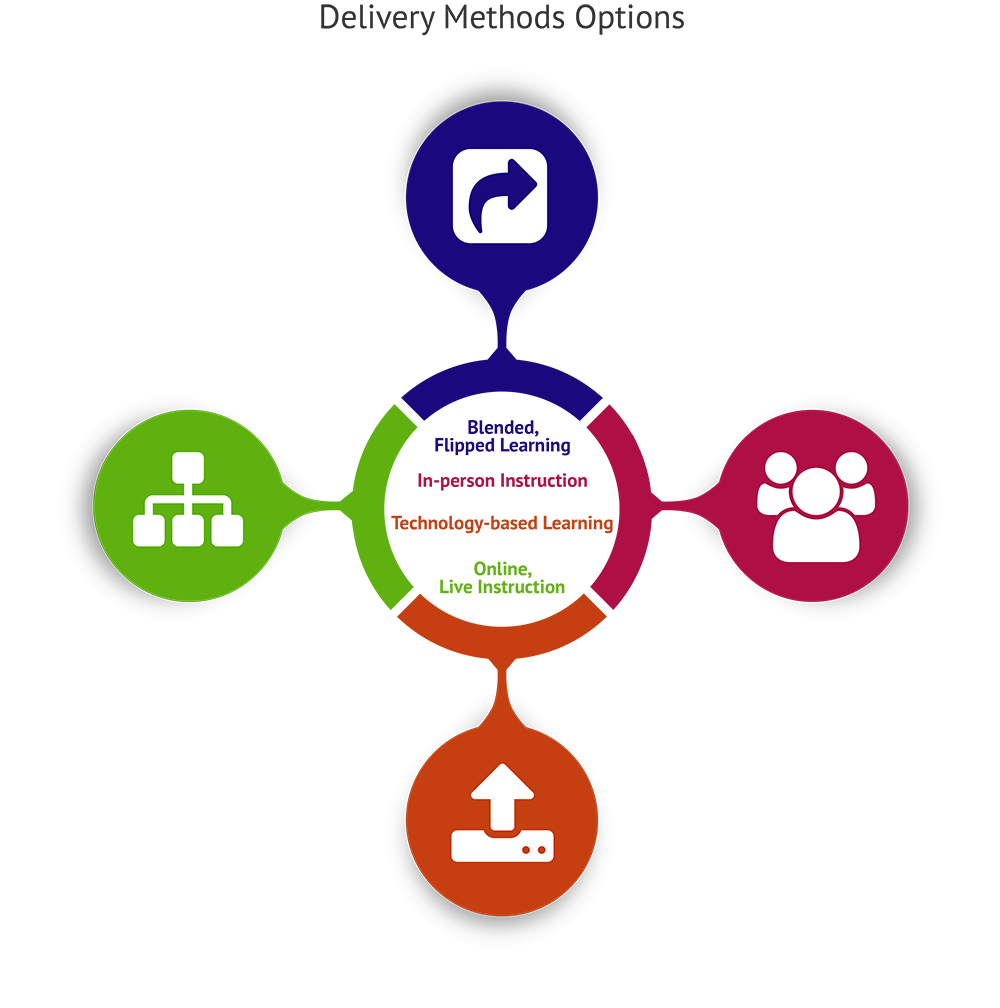 4. Now it's Time to Select the Lessons
Now Bruce had reached the stage of the process toward teaching financial education workshops where he needed to choose the financial literacy topics on which to focus. Essentially, he'd already completed this step – to meet his goal of helping the cashiers appreciate the need to increase their retirement contributions, he would focus on retirement planning.
5. Gaining Professional Development for Teaching Financial Literacy Education

Bruce didn't have any teaching experience, and his effort of teaching financial education needed someone with both professional teaching skill and content knowledge about retirement plans. He located a personal finance expert by consulting with the NFEC – they connected him with a Certified Financial Education Instructor in his neighborhood.
6. All Your Efforts Got You Here – Now You're Ready to Teach

The next phase involved selecting financial education curriculum resources for the project. Bruce wanted something that was comprehensive, yet flexible to meet both his short-term and long-term needs. He achieved his goals for teaching financial education by choosing a curriculum that was modular in design to fit any schedule, and that had practical, action-based lessons that would inspire the cashiers to take action.
7. How Well does Teaching Finance Work

Out of the 80 employees who worked as cashiers, 78 were present at the staff meeting and went through the 45-minute training. Among those 78 employees, a total of 24 (over 30%) had initiated or increased their retirement contributions by the end of the following month. Bruce wrote a brief report around these results and presented it to the Board of Directors to gather support for teaching financial education workshops on an ongoing basis.
8. Looking Forward to Teaching Financial Education Workshops Down the Road

Bruce knew this initial effort was just a beginning. The cashiers would need the information reinforced so they would recall what they learned and apply it in their daily lives. Bruce wrote each cashier who attended the first training a brief personal note of congratulations. Then he followed up the workshop with a monthly email newsletter, each of which included a short money management lesson.