The Eight Best Recommendations for How to Teach Financial Literacy
Seeking recommendations for how to teach financial literacy? The information you'll find here will be an excellent resource. These tools and guidelines indicate best practices for individuals and organizations alike to meet their financial education goals.
Teach Financial Literacy: Support and Guidelines


1. Six Suggestions Regarding How to Teach Financial Literacy

Want to learn how to teach financial literacy and build a longstanding program that really makes a difference? Read on to discover how another interested party accomplished that goal.
Ida McDougal was the Financial Aid Administrator at Lakeside Community College. She had a strong desire to help the student financial aid recipients at her school manage their money, but she didn't know how to teach financial literacy. These students all came from low-income situations but were diverse in other demographics. What kind of education would reach them best? Ida gathered information by conducting informal interviews with a few of the students. She discovered that they found sticking with a budget and living within their modest means to be most challenging. Ida worked with her staff to arrange a half-day workshop on campus for students receiving financial aid.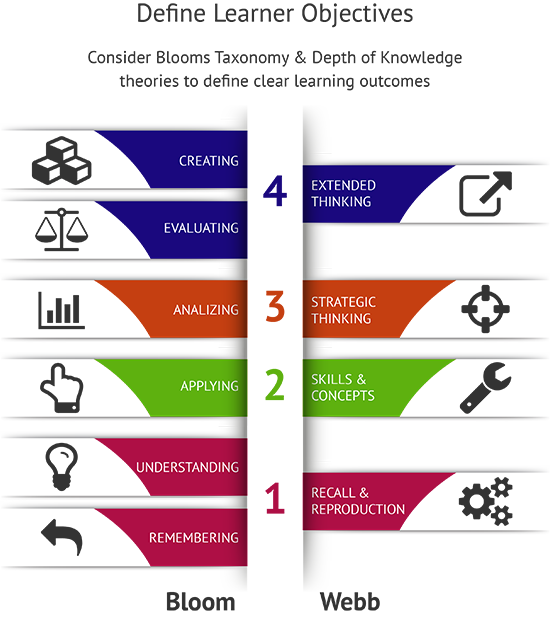 2. Matching Needs With Outcomes Next Step in How to Teach Financial Literacy
Ida's first purpose was to give the financial aid recipients some tools for creating a workable budget. Because she had ample time to work with in the half-day format, she decided to include some instruction on savings and earning income as well. Her overarching goal was to help students manage their money while in school, but also begin planning for their post-graduation futures. She aimed to get students to Level 3 on Webb's Depth of Knowledge scale, where they could plan, reason, and think strategically about money.
3. Next Phase to Teach Financial Literacy: Options for Delivery

Now that Ida had figured out her initial goals and future vision, her next step was to choose how the materials would be delivered to students. Because they needed budgeting experience, she thought it would be best to give them some practical tools both in person and online. Ida also wanted to combine asynchronous pacing with self-paced lessons they could complete on their own schedule.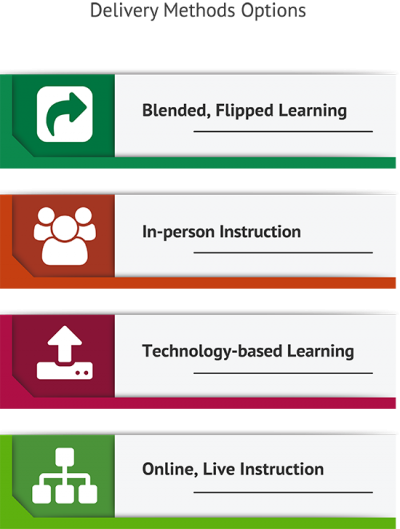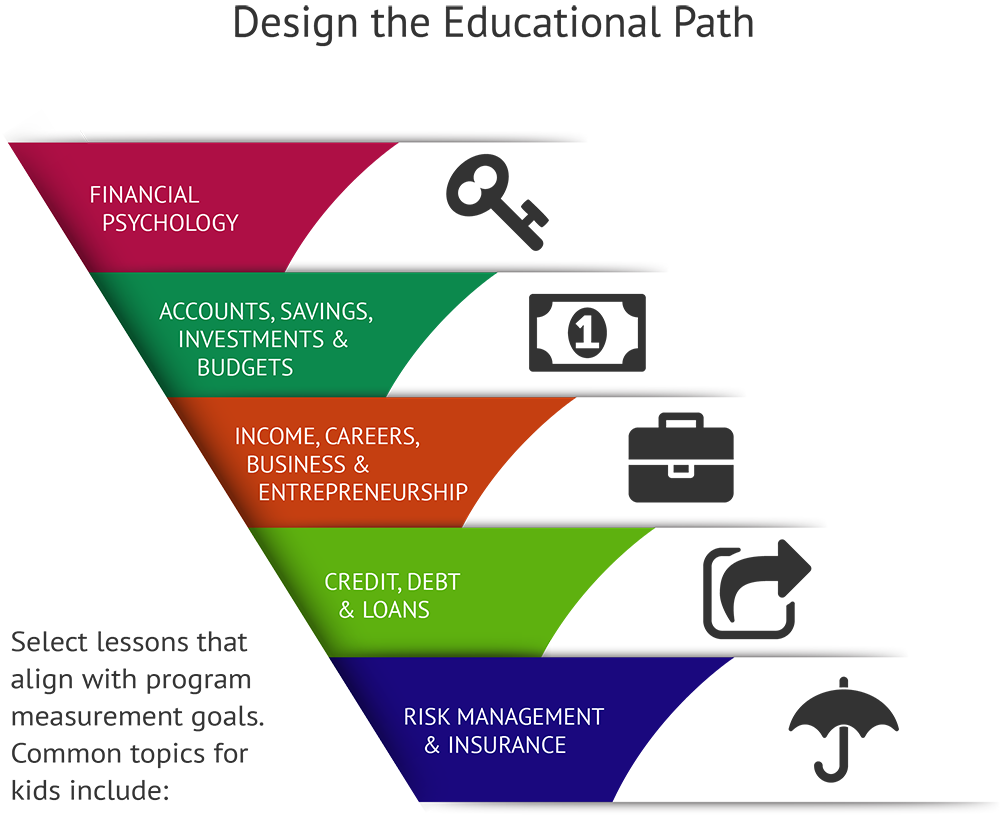 4. What Topics to Present for Best Results?
Ms. McDougal next had to decide upon a few appropriate topics to present when teaching financial literacy to the students. Knowing how to teach financial literacy requires knowing one's audience and choosing subjects that meet their needs. Because the students she wanted to reach were financial aid recipients, Ida decided she could best meet her goal of helping them live within their means by focusing on budgeting, career planning, and personal finance planning.
5. Preparing for How to Teach Financial Literacy

At the next phase, Ida needed either to locate a qualified educator, or get training to become qualified herself. The instructor she chose needed both strong content knowledge and skills to teach a wide range of audiences. Because Ida had a background in financial topics but no teaching experience, she decided to undertake the NFEC's Certified Financial Education Instructor (CFEI) financial literacy certification program and earn the credibility to teach the workshop.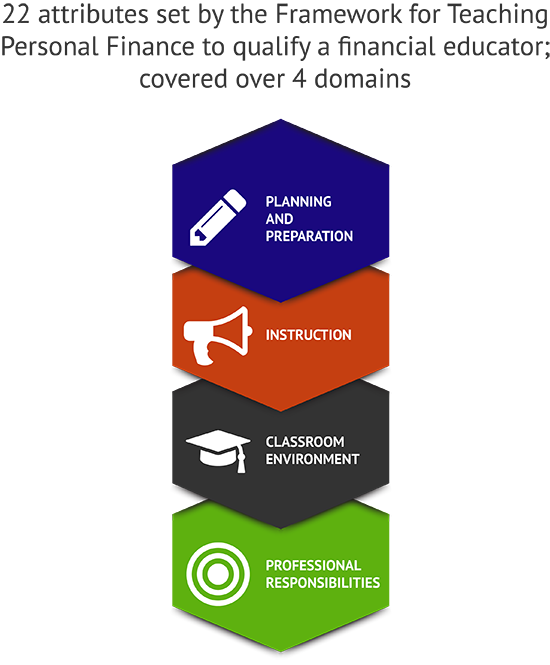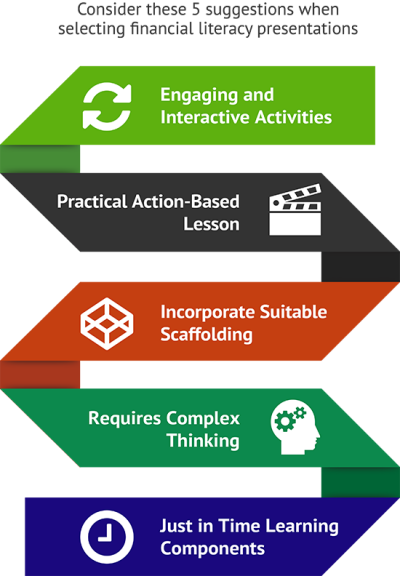 6. Appropriate Resources for Teaching Financial Literacy

Some of the qualities Ida sought in a financial literacy curriculum package were practical lessons designed to help students take real-world action; and alignment with personal finance and educational standards. She wanted something that would address the students' need for budgeting assistance. Ida achieved her goal by choosing curriculum with practical, action-based lessons and that met educational benchmarks.
7. Measuring Outcomes is a Vital Step

On the day of the workshop, 48 students attended; they showed a mean improvement of 30% between pre- and post-tests designed to measure their knowledge and skill levels around budgeting and account management. Ida prepared a report using these data and presented it at the next Financial Aid administrative meeting, to prove the program's effect so it could expand.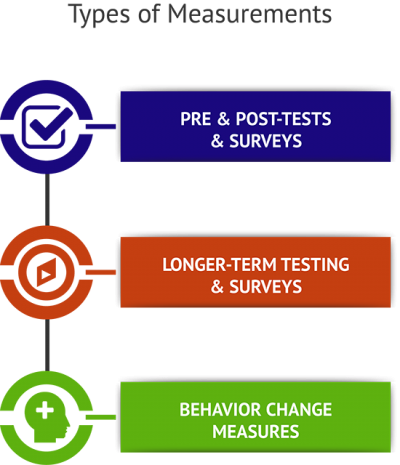 8. Support and Reinforce Knowledge with Key Follow-up

Ida was sure that, although successful, one workshop was not enough. The students would need their new-found knowledge to be supported and reinforced, so they could put the tools into practical action. Ida handed out plaques to all those who completed the first workshop, and then scheduled quarterly fact sheet reminders for students to receive in the mail.
Those that possess a desire to teach financial literacy will find the tips provided on this page will help rewarding and you are providing a great service to the community.  We will be adding videos and other material to this page over the course of this year, so check back regularly.
For those visiting this webpage, you likely understand a trained and knowledgeable professional is more effective when teaching financial literacy. You've likely developed that providing people a practical financial literacy education can help them avoid the monetary problems people commonly face.