Complimentary Financial Literacy Resources
& Free Personal Finance Programs
The NFEC provides free personal finance programs along with the other resources listed below to support individuals and organizations who want to teach financial literacy lessons, promote financial wellness, and share best practices with others in the industry.
Most free personal finance programs don't simply teach people about money—they have an underlying agenda. Many of these programs are produced by companies that want to sell you on their company. College graduates across the country now face an average credit card debt exceeding $20,000. Why should we expose our youth with brands that may lead to future financial problems?
The National Financial Educators Council takes a different approach. The NFEC is an independent, social enterprise organization that is focused on educating our youth—not selling them products or services they may not need. The NFEC has a vested interest in improving participants' financial capability, to help them achieve a state of financial wellness and avoid financial problems.
All material provided is 100% educational; no advertisements are presented. The NFEC is an independent financial literacy council with a social enterprise business model. This structure gives us the freedom to deliver unbiased financial education and develop scalable initiatives to ensure long-term success at raising the financial capabilities of citizens around the world.
Choosing the best-known, most informational options will help anyone, regardless of his or her age. Considering all the available choices is the only way to find the ones that work best for you. Reviewing the various options we offer will help you choose the ones most beneficial to your individual needs.
Additional Resources Available to Certified Financial Education Instructors and NFEC Clients Include: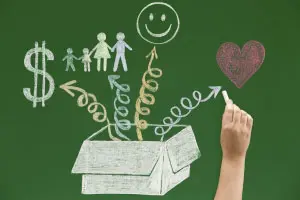 Workshop Presentations & Curriculum Packages
Receive your complimentary workshop package including a 90-minute presentation, instructor guide, student guide, marketing flyers, PowerPoint, and other materials.
Simply complete the form above to gain instant access to free personal finance programs.
National Financial
Capability Strategy
Complimentary report – the NFEC analyzed 43 recent proceedings documents, agency reports, conference presentations, and peer-reviewed research articles highlighting the overall strategies identified by various agencies to guide nationwide financial literacy promotion.
Enter your information above for instant access to this report and all other materials on this page.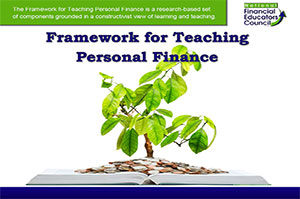 Educator Standards: Framework for Teaching Personal Finance
The first set of standards for training financial educators. The NFEC developed the Framework for Teaching Personal Finance to share benchmarks with the financial education industry that will assist educators to become more effective instructors and give them the tools they need to help individuals improve their financial capabilities.
Access this complimentary report now. Enter your information above.
Financial Literacy Testing
& Survey Center
The NFEC's Financial Literacy Testing and Survey Center provides over 20 free tests and surveys. The objectives of the Center includes complimentary resources for financial educators, tools for people interested in improving their financial knowledge, and up-to-date media information related to all aspects of financial education.
Enter your name and email above now to access the Testing & Survey Center.
Grant Guide &
Funding Tools
Through the NFEC's Financial EduNation Campaign, organizations and individuals gain complimentary access to
financial education
sponsorship and other educational resources. The campaign objective is to provide access to funding sources, educational material, and promotions – complimentary – to build awareness for the financial literacy movement.
Complete the form on this page to receive instant access.
Learner Standards: Financial Literacy Framework
The NFEC's Financial Literacy Framework & Standards provides a platform that includes the big ideas, essential questions, and content standards designed to encourage the highest level of achievement among participants of all ages. These guidelines clearly define the content and skills people need to improve their financial capabilities as they mature through the life stages.
Enter your information above now to receive access.
Financial Literacy
Advocacy Center
For those who desire to make a lasting difference in people's lives and contribute to the financial literacy movement, the NFEC created the Advocacy Center. Here you will find tools, tips, and resources to help you promote financial wellness in your community and make a positive impact on your fellow citizens' lives.
Simply enter your name and email on this page to receive instant access.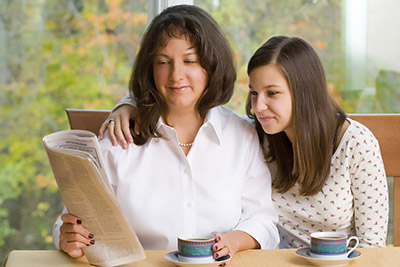 Family Savings
Challenge*
Bring financial literacy home with this interactive, fun way for families to build savings while improving their children's financial capabilities. Ensure that your children learn valuable financial skills by sharing the practical tips and simple activities included in this program.
Take part in the Family Savings Challenge – enter your information above for access.
*Available only in select geographic areas.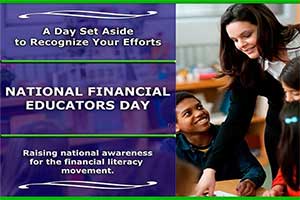 National Financial
Educators Day
Financial Educators Day recognizes those individuals who are working to improve the financial capabilities of people in their communities.
You can access National Financial Educators Day resources to help you recognize and honor financial educators and advocates who make an impact in your community.
Community Patrons Fund Complimentary Resources & Support National Solution
The NFEC thanks its Patrons for investing in our financial education products and services. Patron support allows us to remain 100% independent and fund the development of these complimentary resources so they remain free of any advertising or sponsor messaging.
The generosity of our Supporters funds key ingredients mentioned in the National Financial Capability Strategy, including state-of-the-art education, widespread awareness about the financial literacy movement, and the creation of sustainable, scalable programs that ensure long-term success at raising the financial capabilities of citizens around the world.
Each Patron helps our efforts to expand and improve programming. Not only are you bringing a comprehensive campaign to your community; you are helping move the global financial literacy movement forward. The NFEC invests portions of your financial gifts into funds aligned with the National Strategy.
Share This Article