Universities Leverage Financial Literacy Programs for College Students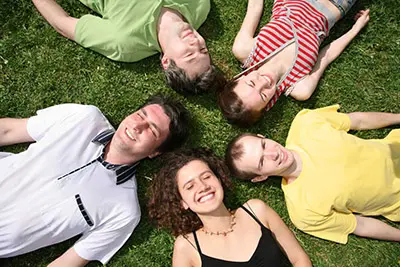 Financial illiteracy has reached epic proportions in the U.S., resulting in major problems at the individual, community, and national levels. Now colleges are taking important steps to reverse this trend. By proactively promoting financial literacy programs for college students, these institutions are demonstrating their commitment to building awareness about personal finance and helping their students achieve personal and financial freedom.
Universities and colleges now may take advantage of an extensive set of resources available through the National Financial Educators Council (NFEC) to teach financial literacy for college students. These resources may be presented as individual lessons or combined into a comprehensive package to reach prospective students, current students, faculty, and staff. The programs can be tailored to meet the college's unique situation. For example, one community college recently presented the NFEC's four-part Financial Empowerment Workshop Series through its GED (General Education Degree) and ABE (Adult Basic Education) classes.
For a college student, financial literacy may be the single most important skill set to empower successful acclimation to the real world post-graduation. In the community college example presented above, the 79 participants in the workshop series were asked to complete pre- and post-test measures that assessed their knowledge of practical personal finance topics. While only 37 of the students (47%) passed the pre-test, 72 (91%) passed the 20-question test after participating in the workshops. This substantial improvement in participant knowledge illustrates the huge potential for positive impact these campaigns offer.
The NFEC has revolutionized the financial literacy industry by delivering comprehensive campaigns to a global audience. They are an independent organization, so the events are never exploited as avenues to advertise products or services. Rather, these campaigns to promote money management for college students are meant to improve outcomes for students, colleges, parents, and the community.