Because each person has his or her own preexisting financial habits, relationship with money, and current financial situation, personal finance is a unique subject that requires specialized expertise to teach effectively. Qualified financial educators form the cornerstone of any personal finance program; such educators can help learners achieve far better outcomes than poorly-qualified instructors can.
5 Core Skills Necessary for Financial Education Instructors
Instructional Techniques. Understanding of research-based educational methodologies to increase learner application.
Subject Matter Knowledge. Sufficient understanding of the topics being taught to lead programming with confidence.
Lesson Planning & Preparation. Knowledge of how to design an educational path that matches learners' abilities.
Manage Classroom Environment. Ability to create a learning environment that gives learners a feeling of security.
Behavioral Finance & Psychology. Knowledge of the psychological principles that affect financial literacy education.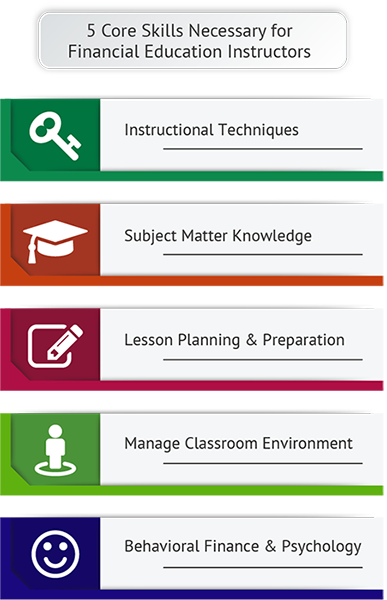 Framework for Teaching Personal Finance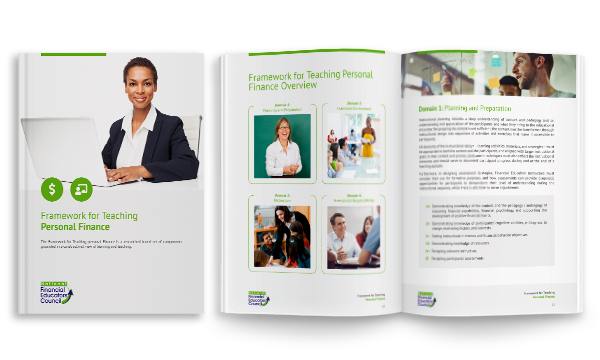 The NFEC teamed with the Danielson Group, developers of the most widely referenced educator standards in the education industry to develop national standards for financial educators.
CFEI Financial Educator Training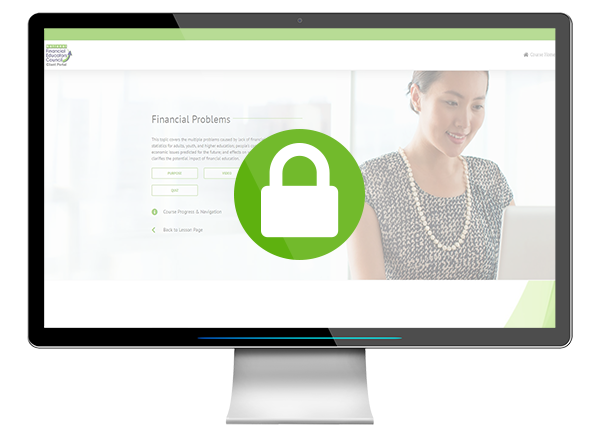 The CFEI training program helps individuals acquire the expertise, credibility, and self-assurance they need to teach money management lessons effectively.
CFEC Program Director Training
Certified Financial Education Consultants bring a valuable service to their communities – professional financial education programming for organizations and groups.
CPFC Financial Coach Training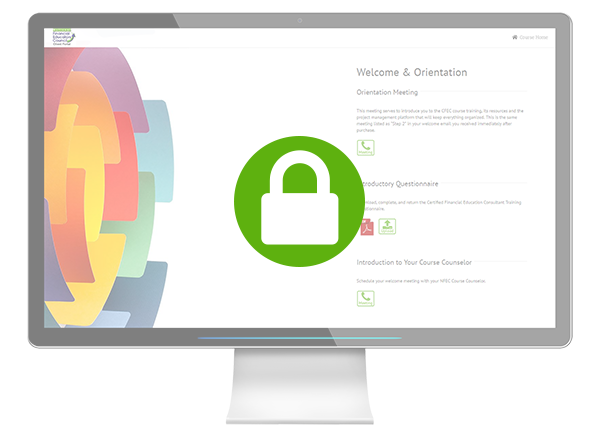 Certified Personal Finance Coaches do more than the average financial coach. They have demonstrated their competencies and have systems in place to support their clients' efforts to strengthen their financial situations.
Event Goals, Checklist, & Implementation – Basics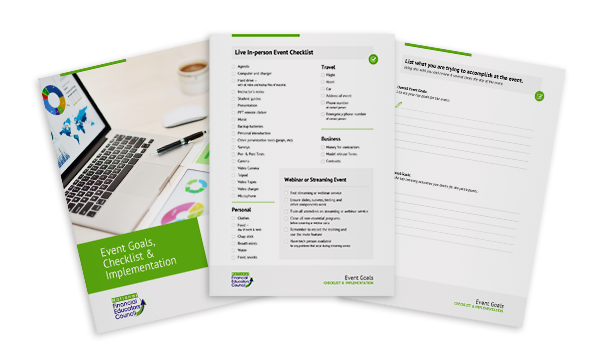 A worksheet and checklist help educators stay focused on the program goals when planning and implementing live events.
PFSA Custom Speakers Webpage
The NFEC supports financial education instructors by featuring their personal bios, their organizations, and/or their events on a custom speakers webpage. These features double for use on the NFEC's Personal Finance Speakers Association site.
Logo, CE Credits Letter, & Certificate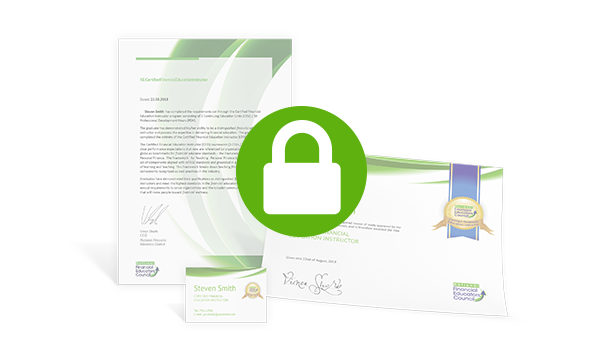 The NFEC has designed a logo for educators to use on their promotional materials, webpages, or social media platforms. Trained instructors also receive a certificate and continuing education credit letter they can use to gain continuing education credits from an accrediting organization.
Professional Development & Promotional Resources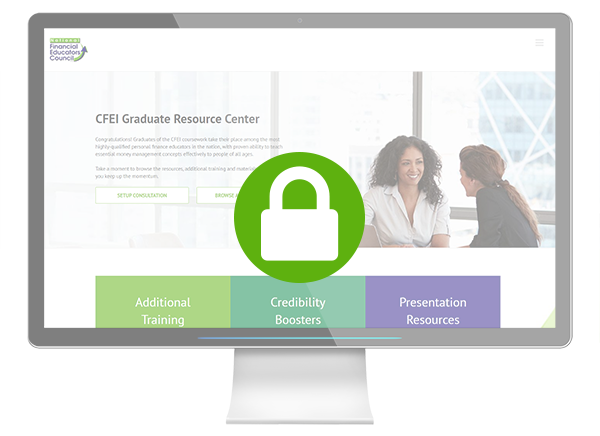 The NFEC is committed to helping you build your professional credentials, demonstrate your involvement in financial education, and build your credibility as a financial educator.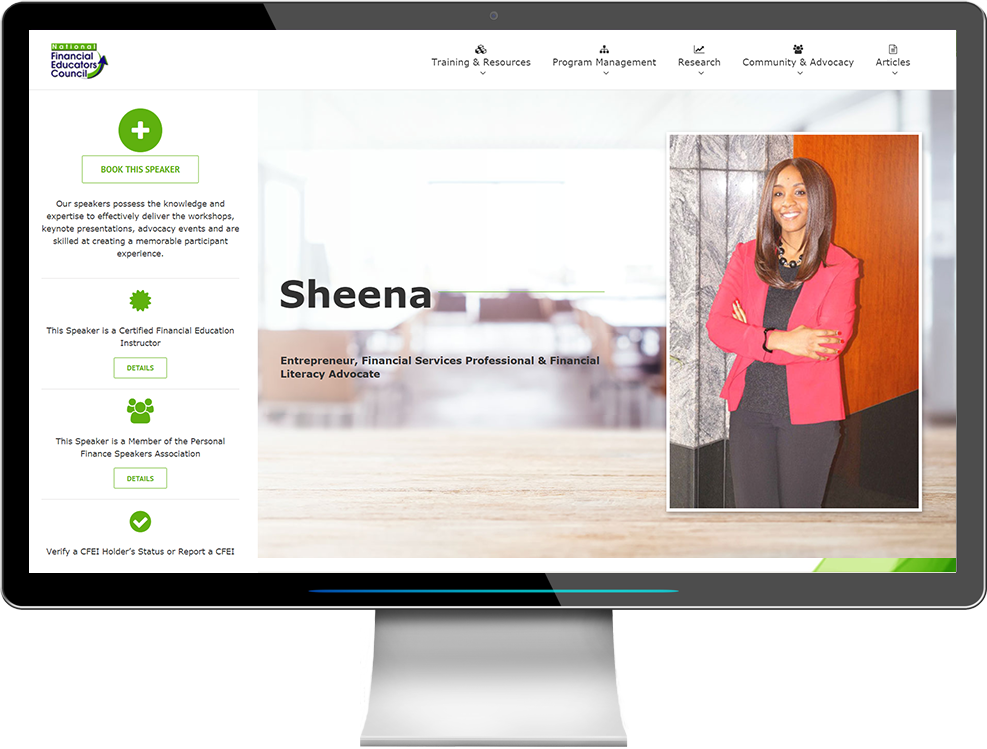 Sheena Robinson
Sheena is the founder of Diva 4 Wealth, an organization dedicated to helping women reach financial success through private coaching and group sessions. She conducts various workshops throughout the year centered on the organization's core values: Education, Empowerment, Entrepreneurship, and Economic Success. She also runs her own insurance agency.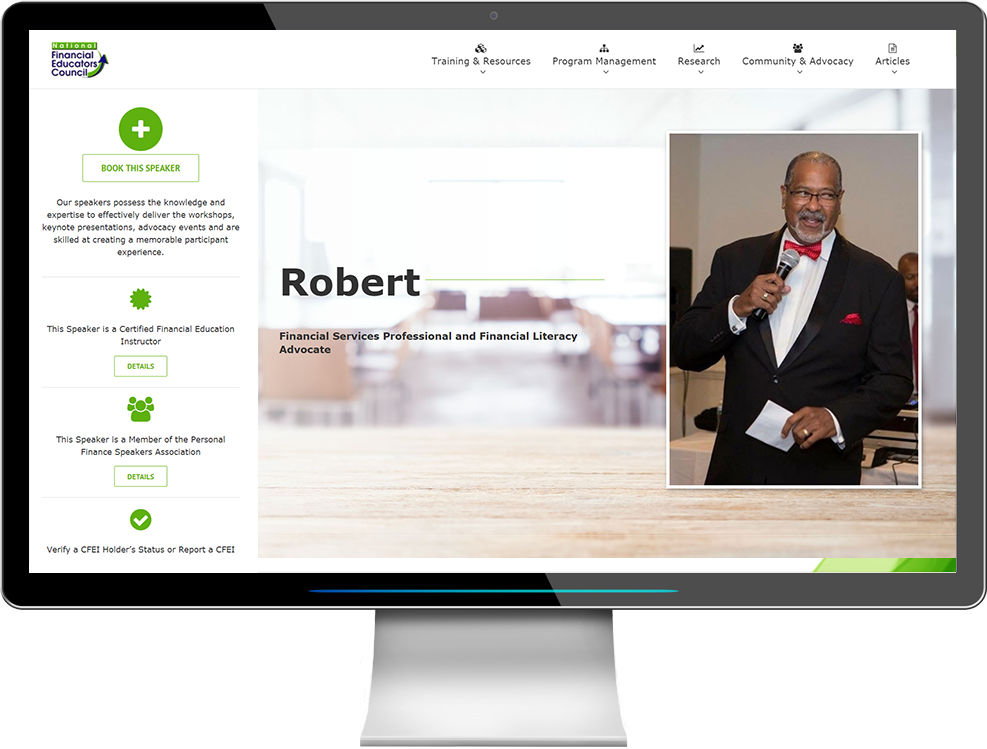 Robert Kinzer
The majority of Robert's over 30 years at the FDIC were served as a Senior Financial Management Analyst where he produced the monthly and quarterly financials of the corporation that was distributed to the FDIC Chairman and Board, Executives and Managers, Congress and the public. Robert is currently the President of the Literacy Institute for Financial Enrichment, Inc. (LIFE), a non-profit 501c3 organization focused on teaching financial literacy and economic empowerment to youths, adults, and senior citizens.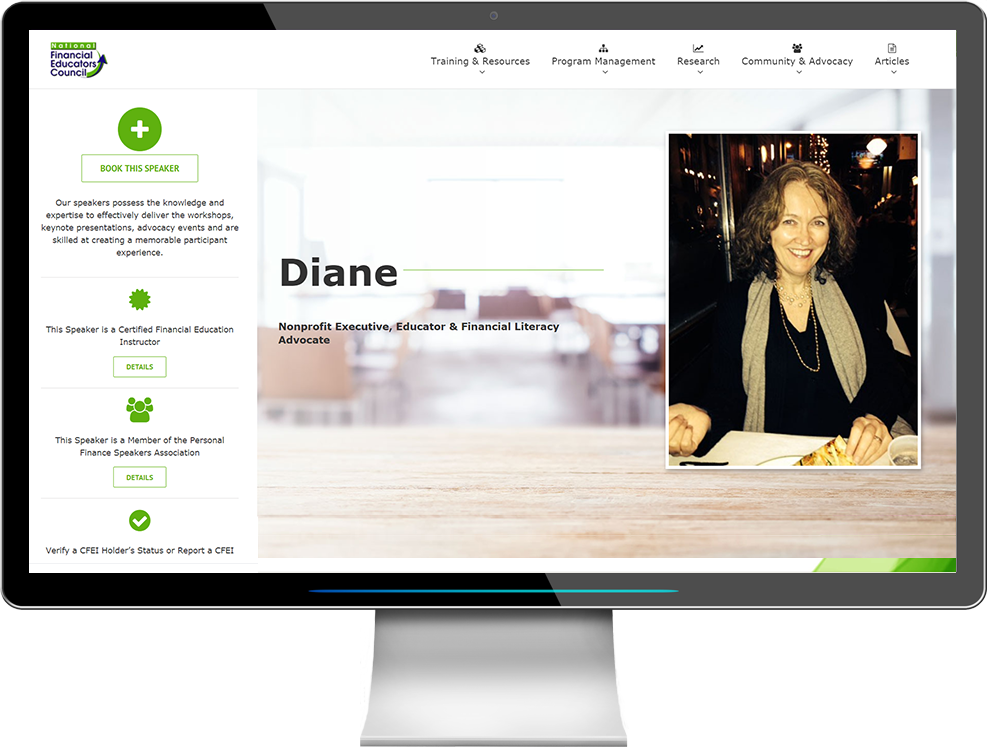 Diane Keating
Diane Keating is an accomplished nonprofit executive with 10-years of experience in developing, administrating and teaching personal financial education programs for low-income youth and adults in New York City. She formed High Water Women's Financial Literacy program in 2009 in partnership with the Muriel Siebert Foundation. The program covers services to NYC communities in all five boroughs, and currently provides financial literacy instruction for 3000 teens and adults annually.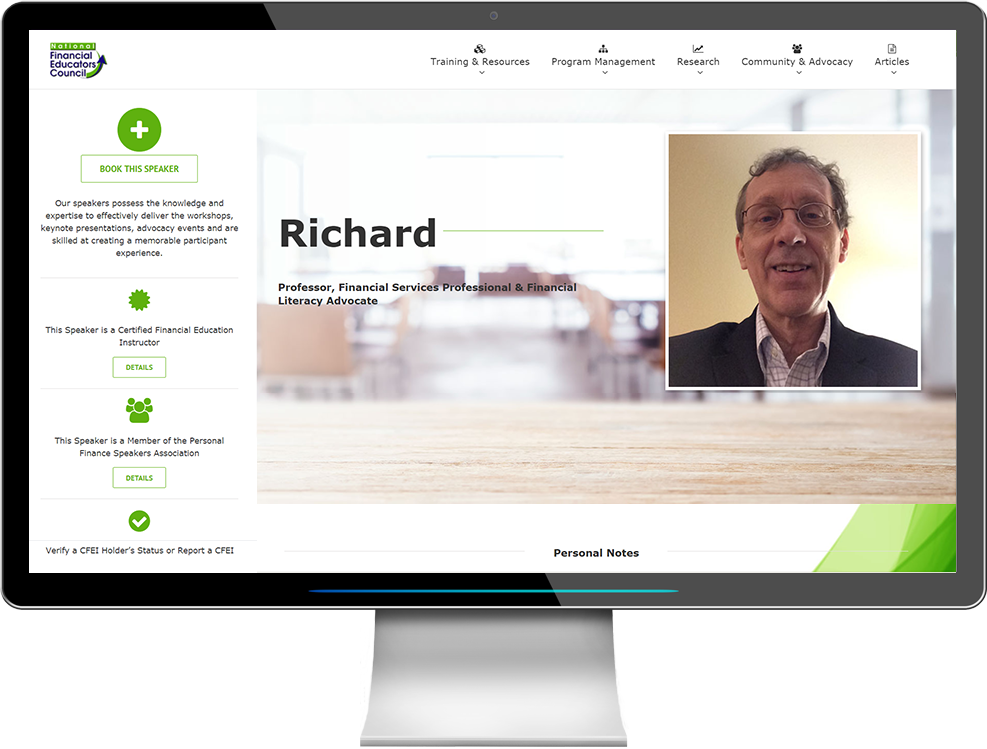 Richard White
Richard is the president of Richard Allan White and Associates, LLC, a financial consulting firm. He currently serves as an adjunct professor for Southern New Hampshire University and the College for Financial Planning in their online programs, as well as Seminole State College of Florida.
Effective educators help learners achieve better outcomes than do poorly-qualified instructors. Programs taught by instructors with strong credentials are more credible and have far greater impact. These educators can confidently engage audiences, manage the classroom environment, adapt presentations to meet various learners' needs, and increase the overall impact of the instruction.