NFEC Provides Financial Certifications Without Degree Requirements
People interested in getting financial certifications without degree stipulations need look no farther than the National Financial Educators Council certification programs to improve your abilities when teaching financial literacy. These programs prepare instructors to deliver to groups or individuals, and provide the self-assurance and know-how to be effective and engaging.
Individuals from all walks of life are welcome to undertake the certification programming. The NFEC has succeeded in certifying people from a wide range of backgrounds, from veteran financial experts and seasoned educators to individuals with no educational or financial training. This coursework meets top academic standards, but offers financial certifications without degree requirements.
3 Modes of Professional Development for Financial Certification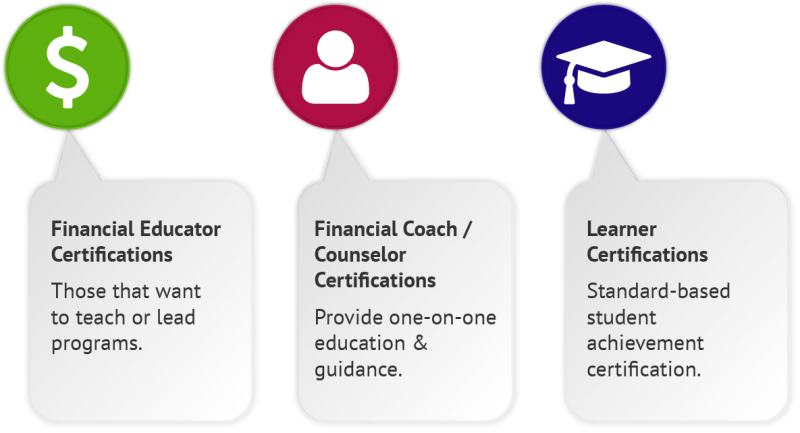 Standards for Financial Certifications Without Degree Designations
Even though these are financial certifications without degree requirements, that doesn't mean the programs lack academic rigor. The NFEC developed its own set of standards that set forth the qualifications a well-trained financial educator should possess. These standards include an educational framework, teacher preparedness tools, performance criteria, awareness-raising techniques, and learner achievement benchmarks.  Graduates must complete extensive financial literacy certification tests that include questions on standards.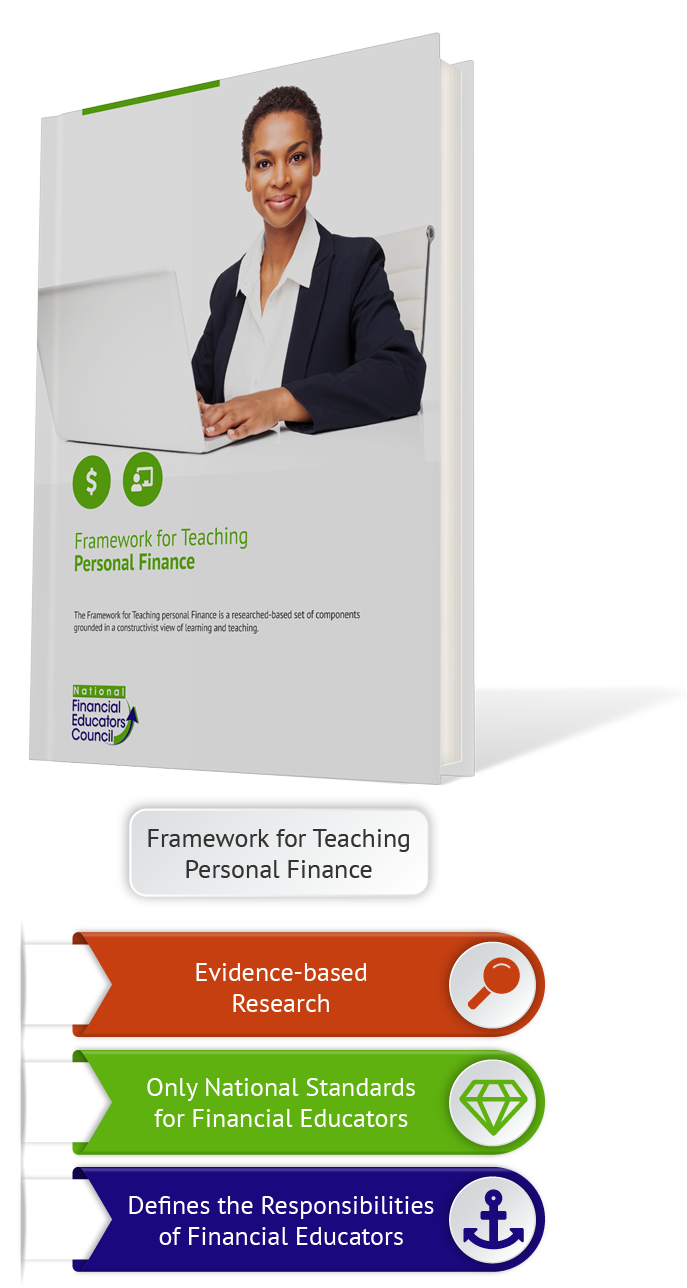 Financial Certifications Without Degree Needs: Translating them into Action
Want to find out how your financial certification translates into positive action to help raise others' financial capabilities? Here's a case in point:
Recently a retired woman found herself wanting to give back to her community by bringing other adults financial lessons. She completed her financial coach certification program and her CFEI training to teach money management. However, getting started posed a challenge. She asked some contacts at the senior center, and one of them suggested the NFEC. Our woman found that this organization offered several ways to prepare instructors to effectively present financial education programming.
So she took one of the certification courses. After getting certified, she had the confidence to break out on her own effort to teach personal finance. Once she'd presented a couple of live events that showed good results, she realized she needed a recognizable brand. With the NFEC's help, she developed a private brand that featured an attractive logo and trendy colors, which they used to label all her resources and handouts.
As her initiatives gathered steam, over time she expanded her program to incorporate more of the campaign choices to which NFEC graduates gain automatic access: live presentations, online learning platforms, blended and flipped classroom strategies, and webinar-based instruction.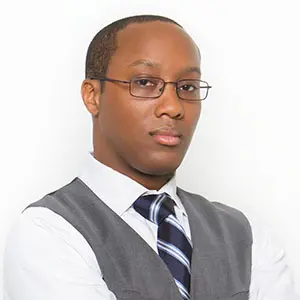 Featured Graduate of the Week
Dr. Vernon Logan earned his personal finance certificate training and is a Certified Financial Education Instructor. He sees Financial education and literacy are the catalyst to personal well-being, and he wants to be a part of bringing that to as many people as possible. Read more about Dr. Vernon Logan.
Share This Article