Dan Kadlec – Leading Financial Education Journalist & Financial Literacy Advocate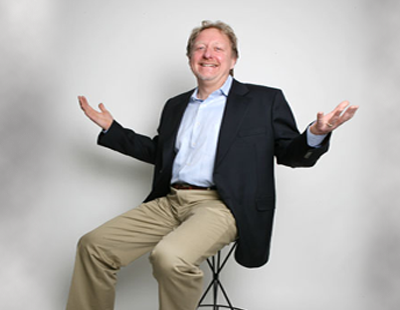 Bio
Dan Kadlec (Daniel J. Kadlec) is an author and journalist whose work appears in magazines and related websites that include Time, Money, and AARP. He has written three books and blogs daily for Time.com, where his work has a strong focus on financial education and retirement savings. He recently founded Right About Money, a news-driven platform covering trends and developments in financial education, dedicated to improving the financial literacy of individuals around the world. Kadlec is widely recognized as a leading journalist covering the global financial literacy movement.
Kadlec has appeared on Oprah, CNN, CNBC, Good Morning America, The Nightly Business Report and Wall Street Week. He is a contributor to World Book. He won a New York Press Club award and a National Headliner Award for his columns on the economy and investing. His writing is prominent in submissions that earned TIME the magazine award for General Excellence. He is the former Bank of Dad blogger for CBS.
His most recent book, A New Purpose: Redefining Money, Family, Work, Retirement, and Success (co-authored with Ken Dychtwald and published by HarperCollins), describes an emerging groundswell of volunteerism and other forms of giving back as history's largest generation, the baby boomers, reach retirement age and seek to make good on the idealism of their youth. It follows on the heels of his 2005 book, The Power Years: A User's Guide to the Rest of Your Life (published by Wiley and co-authored with Ken Dychtwald), which examines the fast-evolving nature of retirement and describes how and why baby boomers will use their unprecedented longevity, health and wealth to redefine life's later years not as a time of withdrawal and entitlement but as a time to stay engaged and keep contributing in ways that are fun and fulfilling. Kadlec's first book Masters of the Universe: Winning Strategies of America's Greatest Deal Makers was published by HarperCollins in 1999. The book is based on interviews with business titans including Sanford Weill, Sumner Redstone, Carl Icahn, Hugh McColl, Ted Forstmann, Henry Silverman, Stephen Bollenbach, Gary Wilson and Joe Rice.
Kadlec joined Time as a Senior Writer and columnist in 1996 and in 2007 became a contributing writer for both Time and Money. His focus has long been on the economy, personal finance, and other matters of individual well being. He has written extensively on many aspects of business. Cover stories he authored for Time include one on economic trends that will keep many Americans at work until they're 80. Covers he edited at Time include one on the real estate boom. He is the former editor of the Time Generations section, which was written for baby boomers.
Kadlec came to Time from USA Today, where he was the creator and author of the daily column Street Talk, which anchored the newspaper's business coverage. Kadlec first joined USA Today in 1986 as a business writer. He left briefly in 1989 to become part of the editorial leadership that launched the St. Louis Sun. He rejoined USA Today in 1990 as an editor, and began the Street Talk column in 1992.
Kadlec holds a B.A. in Communications from Marquette University, where the College of Communications recognized him in 2005 with its top alumni honor, the By-Line Award. He and his wife, an executive at Johnson & Johnson, have three children and live in Westchester County, N.Y.