Key Steps for How to Become a Financial Coach
Are you interested to learn how to become a financial coach? There are proven steps you can follow to make your financial coaching enterprise a success. The resources found here provide step-by-step guidance and direction to take financial coaching to the next level.
Step 1: Training & Certification

The first step with any new venture is to get the necessary education. If you ever asked "How do I become a financial coach", this step is particularly important.
Succeeding as a financial coach requires more than just gaining knowledge about personal finances. You also must become well-versed in behavioral psychology, how to teach effectively, the regulations governing the industry, and coaching methodology. You may learn these topics in-depth through financial coach certification programs.
When you have successfully completed the coursework to earn your financial coach certification, you demonstrate your competence in financial coaching and show that you meet national standards. This accomplishment gives your clients confidence in your capabilities.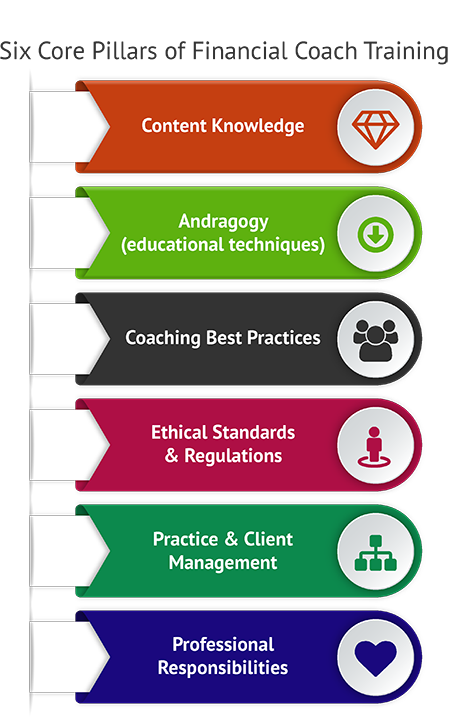 Step 2: Initial Experience
While you are pursuing the requisite education, you should also strive to gain some hands-on financial coaching experience under appropriate supervision. While book knowledge is one piece of the puzzle, the steps defining how to become a financial coach also require you to put what you're learning into action.
Each client you work with will be unique. Everyone has his or her own individual emotional reaction to money, built-in habits, and financial realities. This aspect of financial coaching presents a challenge, one that requires you to practice working directly with people to improve your abilities. 
Your initial coaching experience should be done with the support of a mentor or supervisor who has experience in the field. Until you finish your education and demonstrate your competence as a financial coach, your work and recommendations should be monitored.

Step 3: How to Become a Financial Coach: Use Systems, Processes, & Resources

Study, coaching some initial clients, and documenting results build the foundation for how to become a financial coach. Putting essential processes, resources, and systems in place is the next step, and will help you serve clients efficiently.
It's critically important to establish relationship management systems that guide timely client communications. Choose financial coaching software that allows you to view a client's entire financial picture in one place: including bank balances, credit scores, insurance coverage, etc.
Ineffective coaches fail to provide their clients with a financial plan on paper. Provide your clients with a personal financial plan that offers clear direction and action steps. Use the same system to generate progress reports tracking their accomplishments.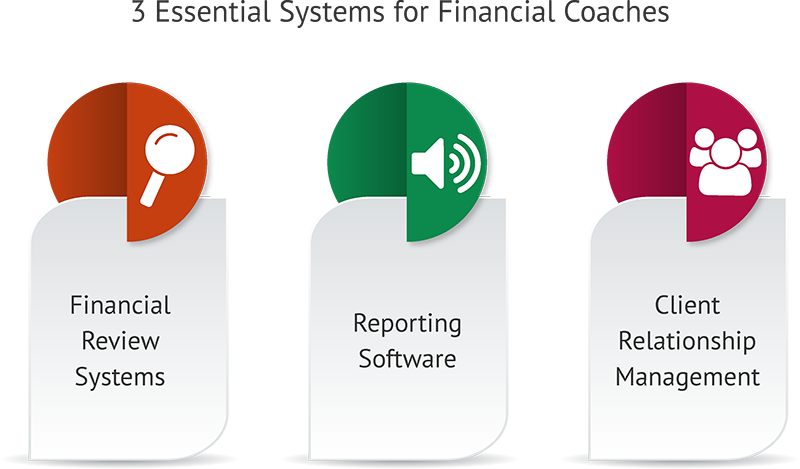 Step 4: Plan & Path – Work for Organization / Start a Business

At the fourth step, you should begin considering how you want to coach. Do you want to work for someone else, or start your own business? These choices are not mutually exclusive; you could start by working for a company, then branch out into your own enterprise.
Knowing the path you want to follow early in the process helps you prepare. Regardless which choice you make, you should start documenting client results and building case studies (while being sure to meet confidentiality guidelines and protect clients' privacy).
Case studies demonstrate to others – whether your individual clients, clients of the organization you work for, or potential employers – that you are an accomplished service provider.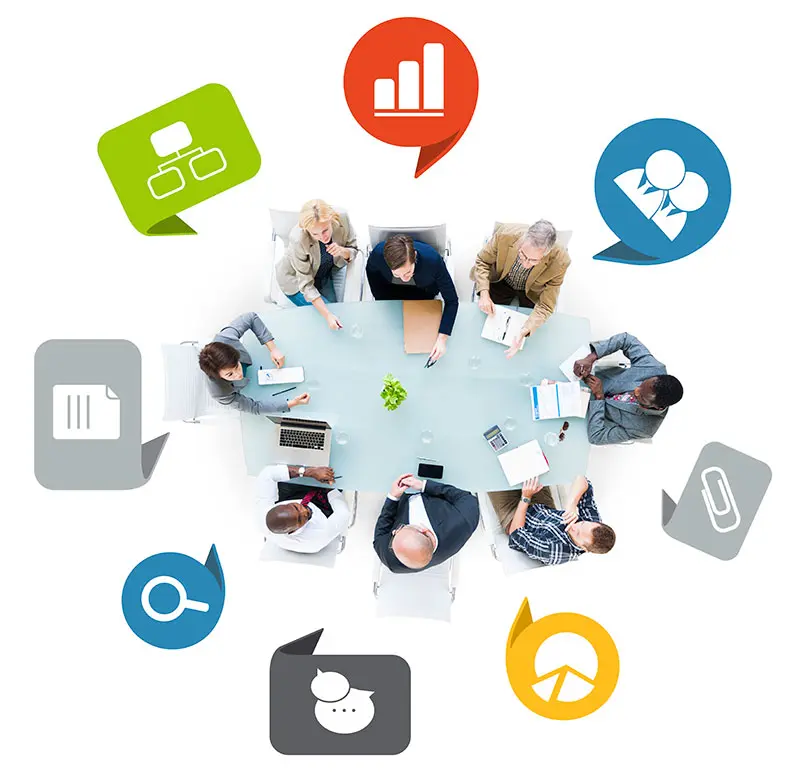 Step 5: Commitment to Excellent Service & Results
As a financial coach, you are responsible to help clients achieve their goals. That means it's up to you to help them stay focused after a financial setback; and encourage them when they're feeling positive and motivated.
You won't be able to help all your clients, which can be frustrating. But when you do help someone accomplish a milestone, it will make all your hard work worthwhile. Watching clients progress from losing sleep over financial stress to excitement about reaching their retirement goals feels deeply rewarding.
Making a firm commitment to your clients' financial health will help more of them achieve better results. Enjoy the positive feeling that comes with their accomplishments, and let it motivate you to continue improving.
The National Financial Educators Council provides the full scope of financial education services that teach people how to become a financial coach. One critical component of these comprehensive services is the Certified Financial Education Consultant program, which enables anyone who has a passion for helping others to become a financial coach. The NFEC's certified financial coaching professionals are experts in personal finance who are focused on helping others design and achieve their financial goals.
Studies show that most people never gain basic money management knowledge. Many individuals seek money information from unqualified friends or family members, or get advice from salespeople who are trying to sell financial products. In contrast, if you decide to become a financial coach, the NFEC will give you the expertise, training, and tools you need to be an independent financial life coach with the freedom to help others meet their personal finance objectives.
Graduating as a member of the NFEC's financial coach group prepares you to meet all the challenges of starting a business to promote personal finance education across your community. Having served organizations and individuals with many different budgets and goals, the NFEC has a solution to meet any set of objectives and resources. With a financial coach certification, you would gain the skill, knowledge, and dedication to provide expert advice and help others build confidence to design and work toward plans that will secure their financial futures. For those wanting to learn how to become a financial coach, the NFEC also offers all the tools you would need to efficiently serve clients, including automated communication systems and web-based resources. Their marketing and promotional materials will aid you to build a viable financial coaching business in your community.