Looking for a Financial Wellness Coach?
Are you looking for a financial wellness coach in your local area? The NFEC network of certified coaches – Certified Personal Finance Consultants – are well-qualified to help you reach your financial goals. This team represents the top tier of industry standards, and each coach has a personal passion for supporting others down a proven path toward financial health and wellbeing. Their primary objective is to provide education and guidance to those who want to improve their financial situations, taking vested interest in client success through personalized coaching, education, and accountability.
Read More
Financial Wellness Coach Qualifications and Standards
If you are seeking to find a financial coach, understand anyone can call him or herself a "financial wellness coach," NFEC coaches have met educational, experiential, and background criteria that safeguard your security. You can place trust in bearers of the CPFC credential, which indicates that the coach has passed background checks, hundreds of educational hours, and all required testing. In addition, an NFEC financial wellness coach is required to undergo performance evaluations, meaning they coached several clients under supervision and reported their outcomes. Standards development was guided by the following industries: 1) consulting/coaching, 2) education/financial education, 3) counseling psychology, and 4) consumer and financial protection. These guidelines were chosen because financial wellness coaches deal with clients' personal finances, a topic fraught with emotion. The coach's role is to offer in-depth education, guidance, and support toward financial wellness.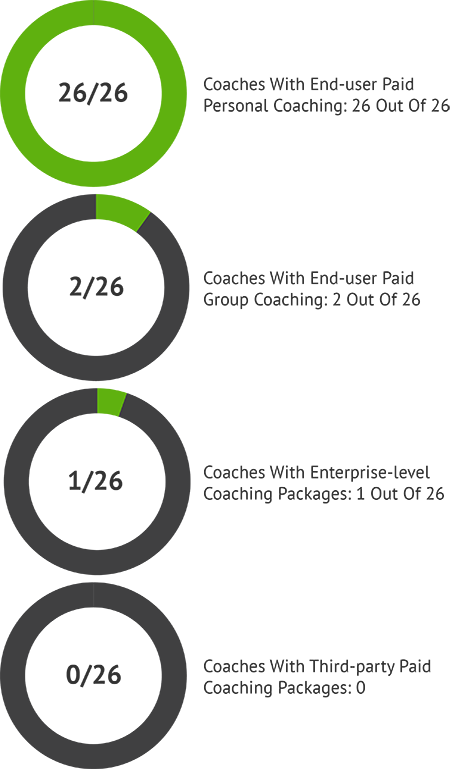 What an Average Financial Wellness Coach Provides
Most 'financial wellness coaches' simply give you a person with whom to talk. NFEC coaches are trained and certified to provide a vast range of services, all of which aim to help you improve your financial situation. To gather data about the average financial wellness coach, we reviewed 137 websites that came up in a Google search using the phrases 'financial coaching' and 'financial counseling.' Twenty-six of the 137 had price and packaging data shown up-front. Coach contact was offered by all 26, most frequently by phone but sometimes via email. Some offered educational materials (e.g. courses, ongoing training), and a few offered a tailored personal finance plan. Only a couple had re-reporting and re-planning options.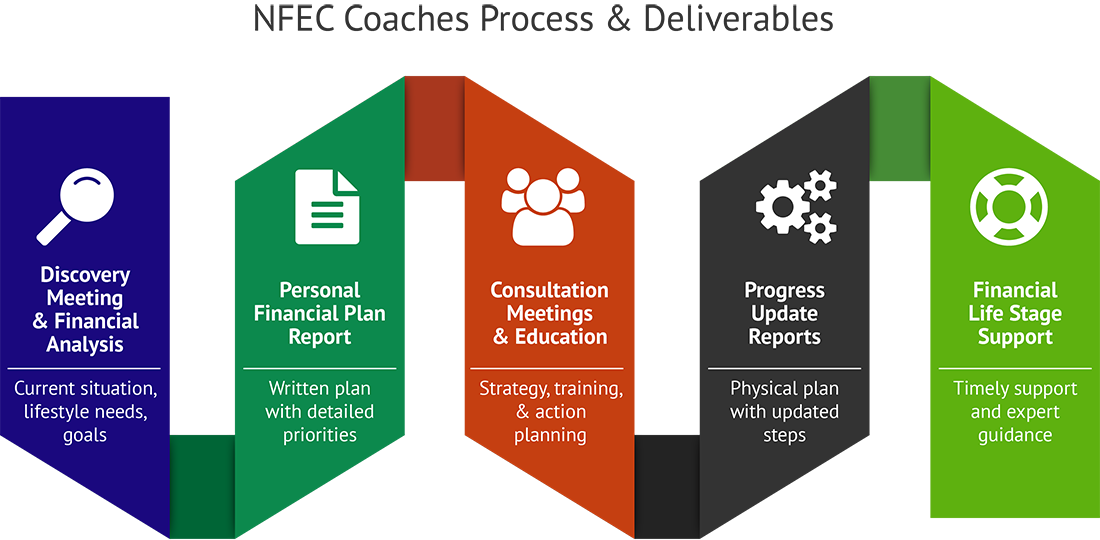 Recently Jasmine was interested in improving her financial situation, so she chose to work with an NFEC financial wellness coach. In the first phase, her coach conducted an in-depth discovery meeting to review all her financial records and get a full picture of her situation. After reviewing her assets and liabilities, income, credit, and insurance, the coach provided Jasmine with a Personal Finance Plan Report that detailed some priorities for Jasmine to address and a step-by-step plan for doing so. Jasmine had felt overwhelmed by the task of working on her personal finances, but getting a custom-tailored plan made her feel empowered and organized for action.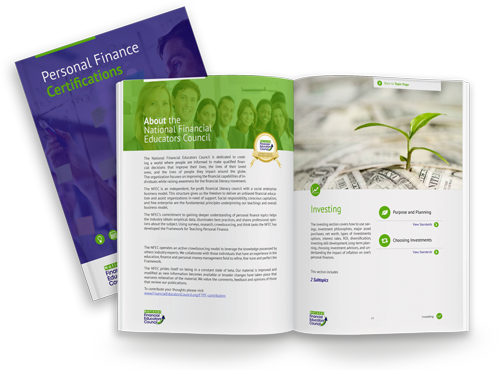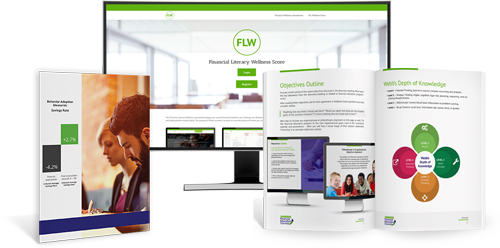 The next phase was where Jasmine's coach would work with her through scheduled Consultation Meetings and Education Sessions. These regular meetings involved strategy, training, and action planning for Jasmine to work toward financial wellbeing. Given access to high-quality financial education and personalized training, Jasmine was developing and reinforcing her own ability to make sound financial decisions in the future. By tracking progress and continued review, the coach was able to shape Jasmine's guidance over time to incorporate changes and updates.
Now Jasmine had established a firm financial foundation and clear plan. During Phase 3, her coach moved into a maintenance role where Jasmine received education only when she needed it, and the coach was there for her at major life events when she needed timely support and guidance through the process.
Connection with Niche Financial Industry Experts
The next and final level is where the financial wellness coach can connect you with NFEC-certified consultants with expertise in specialized areas. For example, if you're considering a home purchase or retirement option, we have experts available with 30+ years of experience in those industries. And all our industry experts are entirely independent, so you need not fear that they will try to market or sell you financial products.

Despite the growing complexity of financial products and the recent economic crisis, most people in the U.S. have never received basic money management training. Yet although there are many financial education programs out there, many of them are boring, outdated, or designed with an underlying goal of selling financial products in mind. In today's economy finding an excellent financial advisor has become more and more critical. Unfortunately, many financial professionals are primarily concerned with selling investment products. In contrast, part of being a financial wellness coach is making his or her client's success their primary concern.
A program developed by the National Financial Educators Council trains Certified Financial Education Consultants (CFECs) as part of the council's financial education services. This program goes well beyond most average financial coaching programs to prepare its graduates for participating in a variety of activities that move people and communities toward positive financial action that secures their futures.
Research shows that many people make important money decisions by talking to unqualified individuals – whether friends, family members, or co-workers – or by getting advice from brokers or professionals who are promoting stocks or financial products. The difference in seeking advice from a financial wellness coach lies in the coach's independence. Because a financial literacy coach has no ties to corporations or products, he or she avoids heavy regulatory requirements and has no vested interest in selling anything. That means your coach can focus on understanding your current situation, helping you plan for the future, and serving as a point of contact between all your advisors to keep your plans on track.
Anyone with an interest in finding a member of the NFEC's financial coach group to provide expert advice and financial education should contact us for further information.