Financial Counselor Certification Program
People who complete the Certified Personal Finance Consultant financial counselor certification training get the proficiency, credibility, and confidence they need to be distinguished financial counselors. The NFEC's certification program graduates demonstrate that they are strongly qualified to help others improve their personal finances and that they are reliable financial counselors.
All individuals have unique financial habits, relationships with money, and current financial situations. As a result, financial counseling requires expert-level knowledge and ability. This program to certify an individual as the best Financial Counselor was developed to give you the skills and counseling experience you need to achieve the best results among clients who enlist your services.
Financial Counseling Certificate Competency Requirements
To graduate from the financial counselor certification program, one must demonstrate specific abilities and establish systems that support clients to improve their financial capabilities. Those who receive certification are qualified to conduct a variety of services that help move individual clients and communities alike toward greater financial health.
This rigorous financial counseling certificate training meets top educational standards, and is listed by FINRA as a professional; yet also is practical in nature, giving attendees ample opportunities and activities to practice their financial counseling skills. Graduation from the coursework is contingent on completing ~180 hours of training and practicum (18 Continuing Education Units/CEUs) and successfully passing a proctored exam. Trainees may test out of some portions of training.
NFEC Financial Coach graduates demonstrate advanced levels of financial counseling competency, as measured by the National Institutes of Health Competencies Proficiency Scale. The NFEC offers ongoing support post-graduation, to help NFEC Financial Coaches hone their expertise and position themselves as recognized leaders in the financial counseling sphere.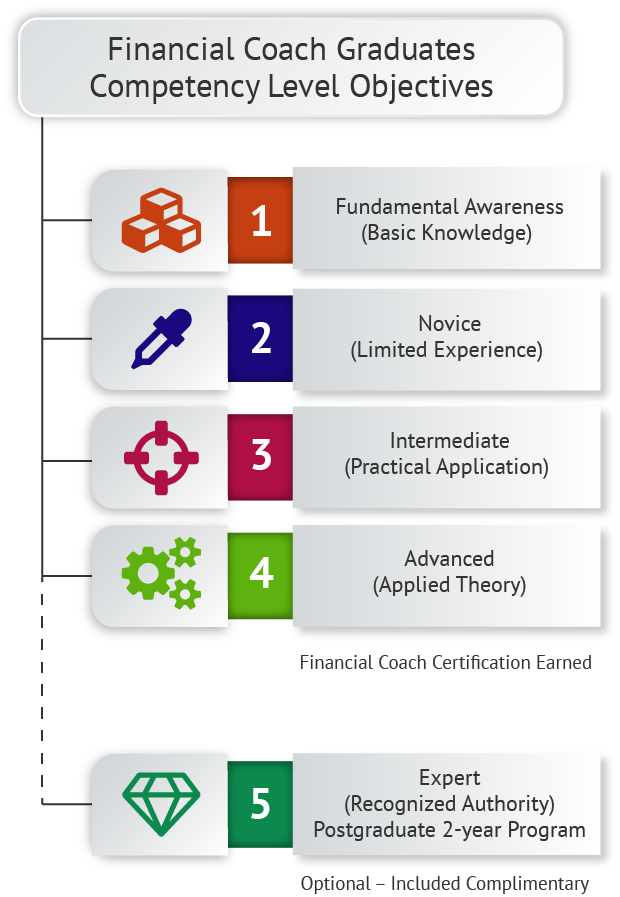 Content of the NFEC Financial Coach Training
The coursework developed for this accredited financial counselor certification program was created to impart the unique skills and systems financial counselors need to achieve optimal results. Thus the content includes not only personal finance topics, but also aspects of psychology and counseling. Virtual active learning projects help you polish your counseling skills during program completion.
NFEC Financial Coach Topic Areas
Counseling Process: Understanding, Reporting, Diagnosis

Counseling Process: Guidance & Education

Counseling Process: Maintenance & Support

Psychological & Behavioral Finance Aspects of Counseling

Financial Counseling Strategies

Content Knowledge – Personal Finance Topics

Instructional Methodologies to Maximize Client Understanding

Counseling Standards and Guidelines of Professional Practice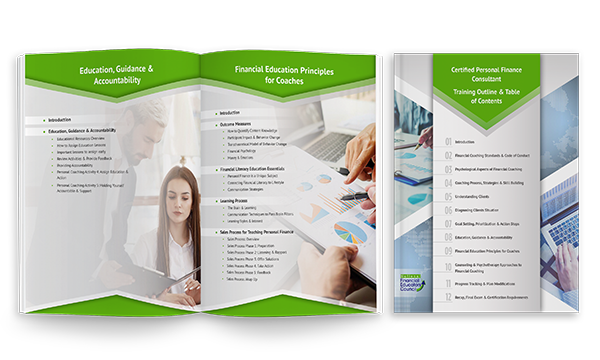 Hone Skills through Experiential Learning
Being an effective Certified Financial Counselor takes practice, a fact that this programming puts into action. If you were having an operation, you would not want a doctor who learned how to do the surgery by watching a few videos. You would want one with a proven track record performing the same procedure in the past. Financial counseling clients are no different. They want counselors they can trust, who have shown their effectiveness through practice.
The NFEC Financial Coach training incorporates practical application of the skills you're learning. Practice gives you confidence and builds client case studies that demonstrate your trustworthiness.
You will be guided through four phases of experiential learning in the NFEC Financial Coach course:
Accredited Financial Counselor Certification Standards
Currently no specific regulations are in place to govern financial counselors, which is why the NFEC took on the responsibility to develop the first standards for financial counselor certification requirements. At the heart of these benchmarks lies the tenet that a financial counselor maintains fiduciary obligation to the client. The standards also lay out the teaching guidelines and conceptual framework that financial counselors should follow, and suggests common language counselors must adopt to assure consistent communications.
The NFEC drew from the publications and regulatory guidelines of more than a dozen top agencies who influence the financial education industry to create their Financial Counseling Standards and Code of Ethics. Some of these agencies include FINRA (Financial Industry Regulatory Authority), the SEC (Securities & Exchange Commission), the FTC (Federal Trade Commission), and the APA (American Psychological Association).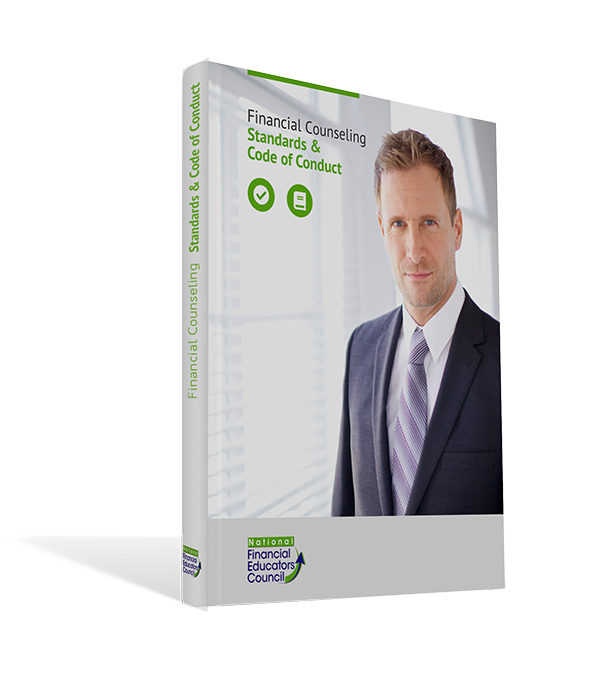 Counseling Process Resources Included in the Training
Those who enroll in the financial counselor certification program not only gain the skills and confidence to counsel effectively, but also receive resources to manage clients and put systems in place that help make their future counseling efforts successful. Hands-on procedural financial counselor training guides you through the counseling process and provides you with practical experience using the recommended methodologies and materials.
The training program includes activities that encourage you to apply the learning to real-world counseling situations, using the exact materials you will use once you graduate and begin your counseling practice. The NFEC Financial Coach course has all these resources built in, including:
More than 100 videos

Live webinars held weekly (optional)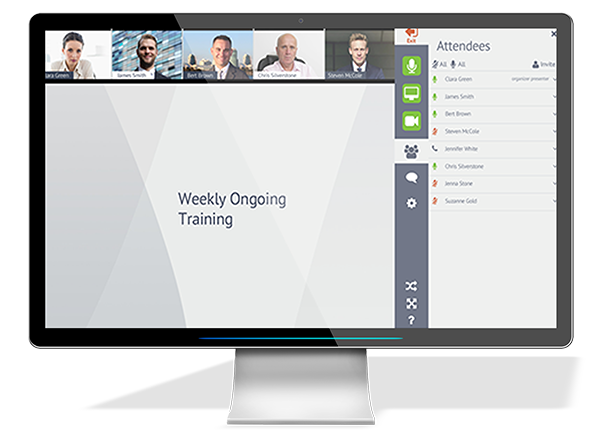 Course guides and activity workbooks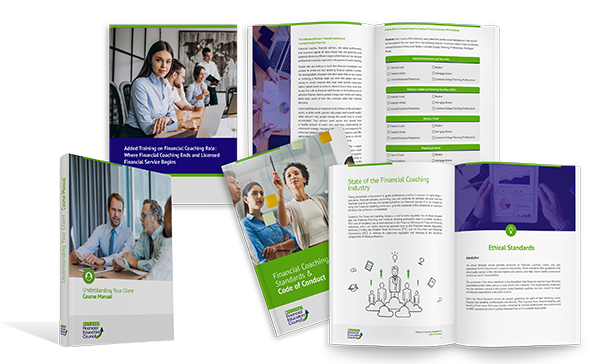 Certification award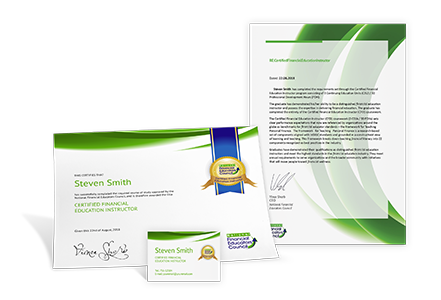 Client Support Resources also Incorporated
The NFEC is committed to ensuring that its NFEC Financial Coach graduates succeed in their business endeavors. That's why the training package includes all the resources you need to become a credit counselor and more and serve clients with aplomb. These incorporated resources include:
Client financial education materials – the full NFEC curriculum package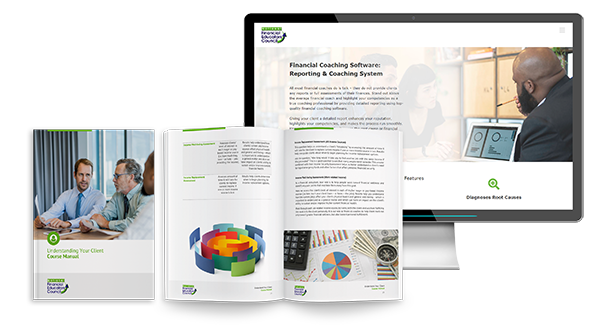 Counseling software and client reporting system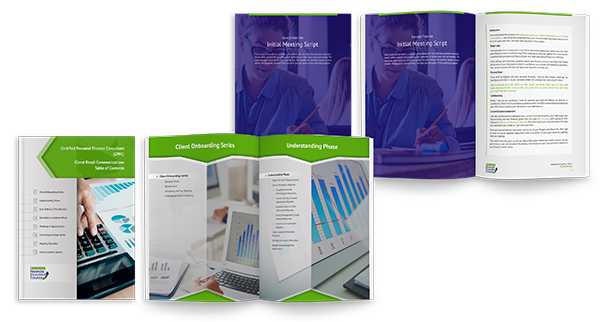 Counseling processes and communications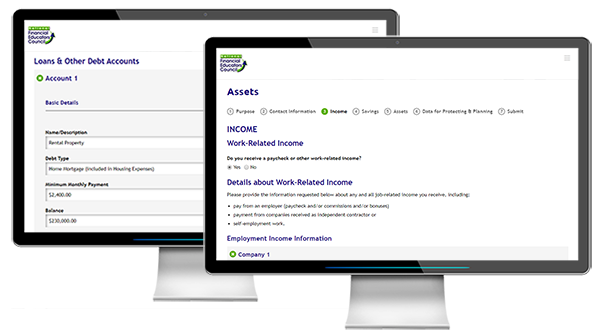 Counseling practice resources and forms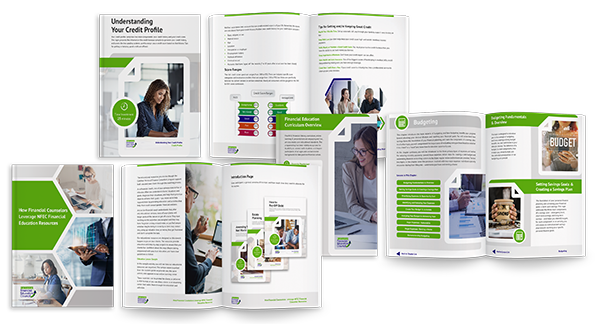 Business planning, training, and materials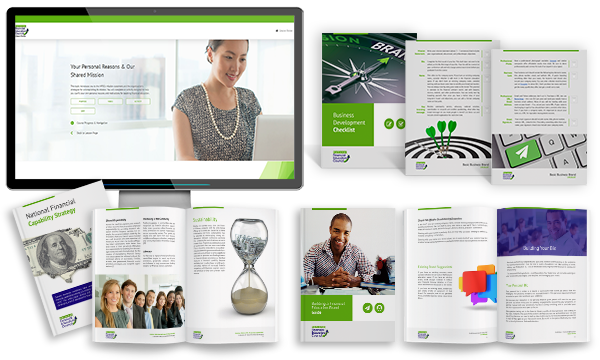 Marketing, promotions, and client leads