How to Start a Financial Coaching Business: 6 Practical Steps
Want to find out how to start a financial coaching business? You're in the right place. This page offers six practical steps toward starting your own entrepreneurial endeavor as a successful, competent financial coach.
For those passionate about helping others improve their financial situation, starting a financial coaching business can be a rewarding outlet for your desires. Most people need and want financial guidance, as a financial coach you can support them down their path to financial wellness.
Step 1: Training & Certification

For any entrepreneurial venture, getting appropriate education is the first step. This phase is especially important for people who want to learn about starting a financial coaching business.
Gaining competency as a financial coach takes more than just knowledge about managing personal finances. You also need skill in behavioral psychology, effective pedagogy, knowledge of regulations, and best practice for coaching methods. You will gain understanding around all these topics by taking a financial coach certification program.
When you complete professional development training and become certified, you demonstrate that you are a capable financial coach practitioner. You also show that you have met criteria defined by industry standards, assuring clients of your competence and professionalism.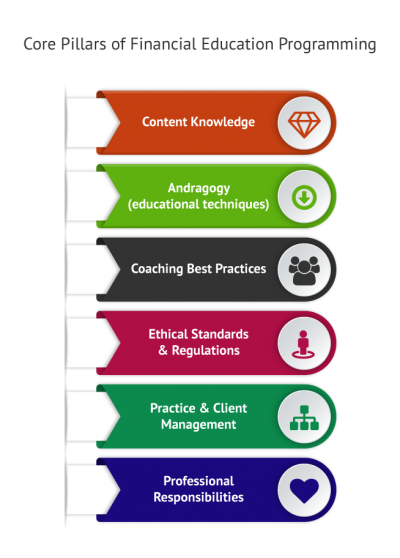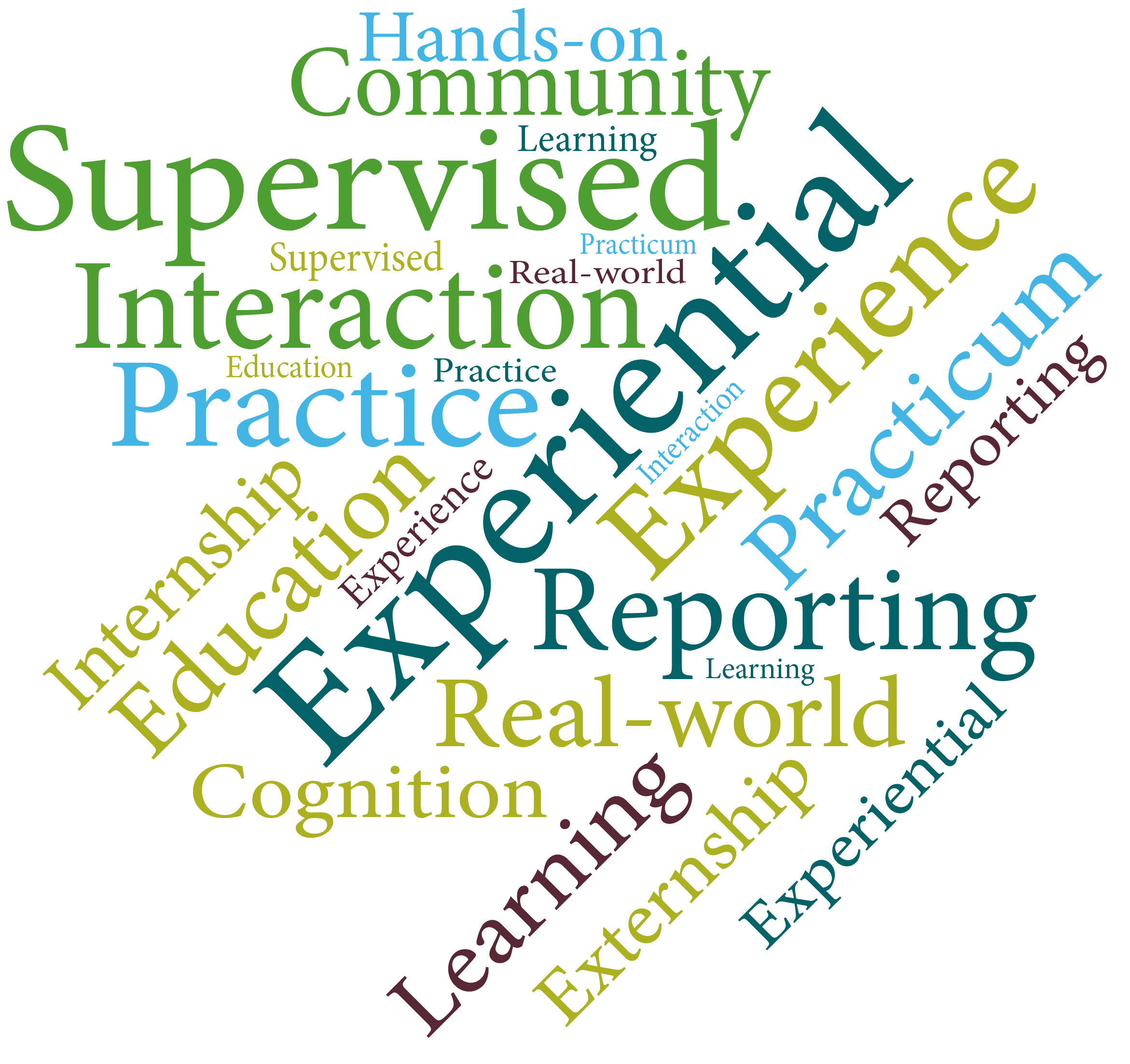 Step 2: Initial Experience
While education is the first piece, hands-on experience is equally important. Getting some coaching practice under the guidance of a mentor or supervisor should coincide with your educational training. Book knowledge is great; but being able to put what you learn into action is vital.
You'll learn that each client you coach will be different, with unique emotional relationships with money, ingrained habits, and personal financial situations. This individuality can make coaching a challenge. You can only meet that challenge by working with many different people to hone your skills.
The first coaching you do should be under the supervision of someone with substantial experience in the field. The supervisor should monitor your work and recommendations until you've gained enough experience to demonstrate your own competency.
Step 3: Systems, Processes, & Resources

The foundation of how to start a financial coaching business is built through education, experience, and documentation of results. The next step is to put processes, systems, and resources in place to manage your coaching clients with confidence and efficiency.
You need systems that help you manage client relationships and communications timely and effectively. Find a software package that enables you to organize your client's whole financial picture – bank balances, investments, insurance, credit reports, etc. – in one place.
So many coaches fail to provide clients with a physical financial plan. Give clients clear direction by generating their personal financial plan and report. You can use the same system to provide ongoing reports, so they can track their progress.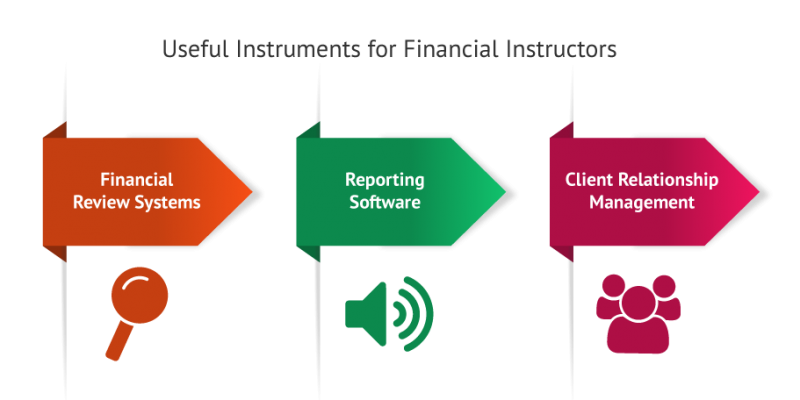 Step 4: Starting a Financial Coaching Business

You are seeking to learn how to start a financial coaching business, but you also could start out by working for a company. After you've gained valuable experience, you could transition into your own venture.
Identifying a clear path early in the process of starting a financial coaching business helps you prepare for next steps. Whether you start your own business now or work for someone else first, it's important to begin documenting your clients' results and developing case studies (while being sure to follow confidentiality guidelines and protect clients' information).  Proving your programs impact is important for those seeking to become a financial coach.
Documented results and case studies demonstrate to others that you're a distinguished financial coaching provider. That fact holds true whether you're talking to individual clients, organizational clients, or potential employers.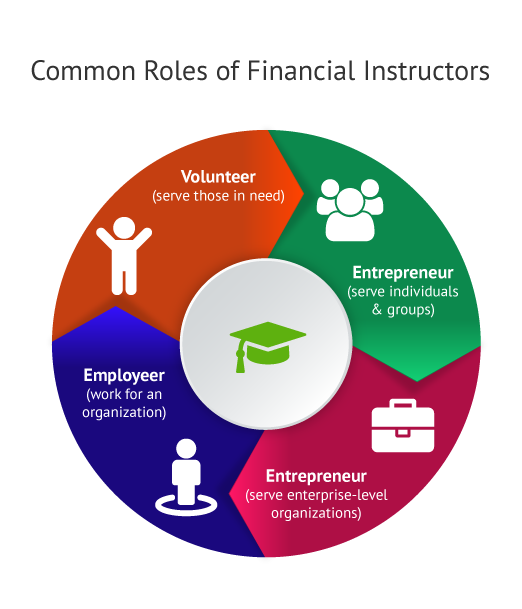 Step 5: Online Presence, Marketing & Awareness
For aspiring entrepreneurs wanting to know how to start a financial coaching business, developing a clear business plan is crucial. Many financial coaches only consider business planning as an afterthought. Your business model should be in place early in the process. The most successful coaches leverage proven models to grow their businesses. One of the first steps is having a high-quality online presence.
Your online presence serves as your storefront. Demonstrate your expertise by setting up a professional website, contributing to articles and blog posts, garnering media attention, and creating an online acquisition funnel. You can achieve all these goals by following simple steps and setting up automated systems for communicating with potential clients.
Depending on your target audience (e.g. individuals, corporate clients, community groups), your marketing strategy will vary. Today's technology offers methods to connect with clients in their local areas, available for free or at low cost. Events, speaking opportunities, PPC, referrals, and NFEC promotions are a few examples.
Step 6: Commitment to Excellent Service & Results
Financial coaches assume responsibility to move clients toward their goals. Your job is to help them stay focused after a financial setback. It's also up to you to keep pushing them forward when they're motivated.
You may feel frustrated when you're unable to help every client. But when you do help someone, the feeling is deeply rewarding. You'll have clients who progress from sleepless nights worrying over money, to the excitement of learning they're on track toward their retirement goals. Committing yourself completely to your clients will help more of them reach a better financial situation. Celebrate their successes and let their progress motivate you to continue improving your skills.