Youth Financial Literacy Statistics Demonstrate Need for Programs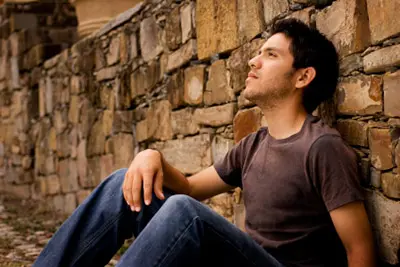 Money is a fact of everyday life, and learning to manage money well is critical to achieving freedom, independence, and success. Yet most young adults receive no financial education before they enter the work force. This fact is just one in a set of youth financial literacy statistics that may indicate we're in for some real problems:
57% of college graduates plan to move back in with their parents (MonsterTrak).
62% of college graduates expect to leave school with an average $27,236 in student debt (The Student Monitor).
39% of American adults have ZERO non-retirement savings (National Foundation for Credit Counseling[NFCC]).
More than 19% of American households have college debt (Pew Research Center).
More than half of adults (56%) do not have a budget (NFCC).
76% of college students wish they had more help to prepare for their financial futures (KeyBank).
Clearly today's young people face some financial difficulties, even those who have a college education. But research has shown that programs to teach financial literacy for youth make a real difference. According to the U.S. Department of the Treasury, individuals who receive personal finance education have higher rates of savings, make bigger contributions to their retirement accounts, and have a higher net worth.
Thus while financial literacy statistics may paint a grim picture, there is hope for young adults. The National Financial Educators Council (NFEC) believes it is more important than ever that youth get the knowledge they need to survive in the financial real world. The NFEC says the key lessons a financial literacy youth program must cover include budgeting, credit and debt, savings, financial psychology, skill development, income, risk management, investing, and long-term planning.
Collecting data and reporting statistics is just one step toward improving the lives of young people. These statistics point up the need for youth financial literacy programs that offer practical, applicable tools to give young adults a jump start on life.
Youth Financial Literacy Statistics Underscore Need for Education
The latest youth financial literacy statistics provide clear evidence of the growing need to raise awareness about personal finance topics in the U.S. and around the world. The NFEC is the leading industry provider of evidence-based financial education solutions. This organization offers not only state-of-the-art curriculum and instructor training based in sound empirical research and nationally established educational standards. They also have developed top-quality measurement systems to assess audience needs, motivation, and challenges and quantify program success.
In an online exam conducted in 2012-13, among 1,309 young people aged 15-18 only 357 (27.2%) achieved a score above 70%, and the average score was just 58%. These personal finance statistics only serve to underscore how much today's youth are lacking in education about practical financial subjects.
But simply presenting young adults with a financial literacy class is not enough. According to the NFEC, critical measures are needed to a) customize the coursework to the individual audience; b) measure program impact on audience knowledge, motivation, and intentions to act; and c) characterize the effects of the coursework on individuals' lives. Financial literacy research not only forms the backbone of effective instruction, but also contributes to personal stories that lend credibility to the financial literacy movement.
The NFEC open sources its empirical data collection to promote best practices and industry standards in the financial literacy arena. Financial literacy statistics can provide fuel for attracting media attention and creating sponsorship opportunities to promote this critically important movement.
For anyone considering putting on a financial literacy initiative, the NFEC offers a wide range of products, consultation, and services to support evidence-based programs. This independent social enterprise organization has developed measurement tools to assess all the key areas that define a successful personal finance education program. The NFEC expert team of professionals is available to help design custom surveys, interpret the data, and analyze the results.
Share This Article