Teaching Women Financial Literacy
If you're wondering how to teach women financial literacy, you've found exactly what you need. Creating a financial literacy project for women is not as overwhelming as it might seem at first. Read the story below to see the straightforward steps and logical reasoning behind the design decisions involved.
The NFEC specializes in personal money management education. We design and create powerful tools to enable organizations and individual people. Whether you want to teach yourself or entire classrooms about money management, we've got the tools to help you manifest your dreams and measure your success. We also have tools to teach financial literacy for women.
Initial Ideas About Financial Literacy for Women
As a retired high school teacher, Beth was deeply concerned about the lack of financial education in public schools. She was also passionate about empowering women and helping them become more independent. Beth had found a perfect match. She would put together a course on financial education for women. She conducted an online survey and found more interest than she anticipated.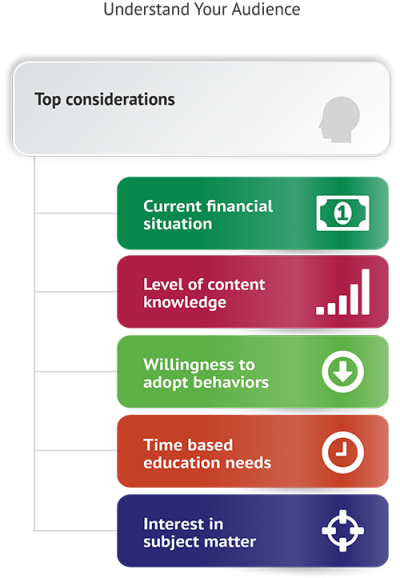 Learning Goals of Financial Education for Women
Having just finished a teaching career, Beth knew where to start and she set out to define the depth of knowledge she wanted the students to walk away with. She would offer an 8-week summer course, covering 3 or 4 personal finance basics. This would allow enough time for the students to get into strategic thinking about each topic.
Ultimately, she wanted to cover more topics and get the students to the level of extended thinking on each subject, but for her first women financial education class, she would focus on smaller goals.
Methods of Teaching a Women Financial Literacy Course
Even though Beth had always taught in a classroom, she saw the advantages of offering an online program. She would offer it nationwide. It would consist of a weekly live presentation via webinar, to be recorded for immediate, unlimited access.
She also wanted to give the women independence by not making them stick to a set schedule, while still keeping up with the curriculum. A program teaching women financial literacy in this way would have to be achievement-based while also following a timeline.

Subjects in a Basic Financial Education for Women
Beth reasoned that her financial education for women program would have the most impact if it focused on those who did not know the basics of personal money management, regardless of age.
Debt, savings and budgeting would be the three main topics, each with a minor focus on financial psychology. This would give women the strong foundation they need for financial independence and her curriculum schedule would allow for the intended level of knowledge.
Curriculum Considerations in Designing a Course About Financial Literacy for Women
The curriculum had to be flexible enough to allow these self-empowered women to go at their own pace and explore specific areas they were drawn to, yet structured enough to push them to keep up and keep them challenged. It was important that the program meet formal educational standards which would increase the program's legitimacy. Just-in-time learning would also be a valuable feature.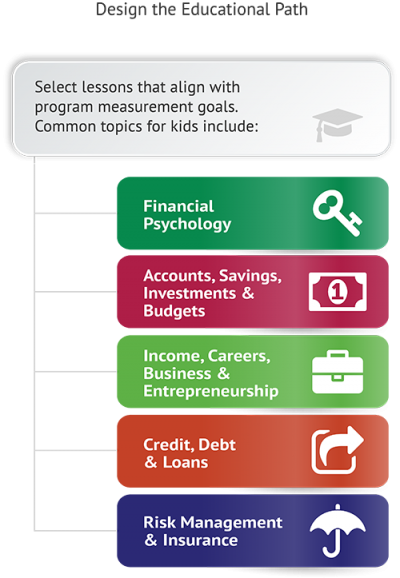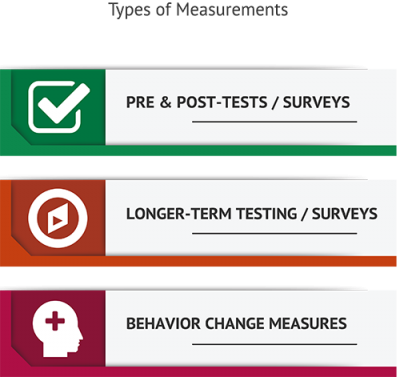 Who Would Be Impactful at Teaching Women Financial Literacy?
Even though Beth had just finished a teaching career, she just started to better understand the full scope that
defines a financial literacy program
and was not ready to teach her first course on financial education for women. She planned to become a Certified Financial Education Instructor, but right now rolling out her own course was the main focus.
She found a very personable woman who was certified thru the NFEC and came with years of experience teaching women financial literacy. She also brought with her a wealth of knowledge of financial literacy grants and Beth felt this could help fund her program later.
Results of Teaching Women Financial Literacy with this Program
Of the 63 women who registered, 56 of them successfully completed the final financial literacy test, all of whom showed a strong interest in a more advance class and other topics.
Beth sorted thru the data and compiled a report highlighting the positive results. This would become a powerful centerpiece of her funding applications and marketing.
Next Steps in Teaching Women Financial Literacy
The last day of the online personal finance for women class was cause for celebration. Beth presented Completion Certificates along with instructions on how to leverage them for future success in various types of applications. In order to solidify the students' new knowledge and help them use it in their lives, Beth kept the closed Facebook group active and sent weekly emails with resources and information. It was just a matter of time before Beth's first financial literacy education for women class became a powerful force affecting positive change.
Foreclosure, joblessness, debt, bankruptcy—although the financial problems so many Americans face today are partly the result of recent economic conditions, a marked lack of financial education must share the blame. And women, especially single mothers, may tread an even tougher road toward raising financially independent teenagers. Women often feel that they can't discuss their money problems with others; they think they have to put on a brave front, a façade to show the world that everything's okay. Bringing women and financial literacy into the spotlight could have tremendous impact on the future of our country's youth.
Before women will be empowered to provide their children with a practical money education, they need to gain confidence in their own financial competencies. The National Financial Educators Council offers free financial literacy materials that can help. This independent, for-profit, socially responsible organization is dedicated to raising awareness about the need for financial literacy training and providing resources that are free and easy to access.
Women who receive no practical money education are likely to find themselves in dire situations by the time they reach retirement age. Too many women rely upon their husbands' pensions, Social Security, or an inheritance to fund their retirement. Unfortunately these retirement sources are likely to dry up within the next decade. More than ever, women need to be placed in contact with a financial literacy campaign that will give them the knowledge they need to plan for future independence and security.
The NFEC provides the equivalent of a financial literacy institute in the form of workshops, classes, campaigns, and online learning resources. Here women can learn how to avoid common money pitfalls and also become savvy to pass money skills down to their children. So why is financial literacy important to women? Because they can be the ambassadors who help change the lives of the nation's youth.
Share This Article