Vince Shorb – Leader and Advocate of the Financial Literacy Movement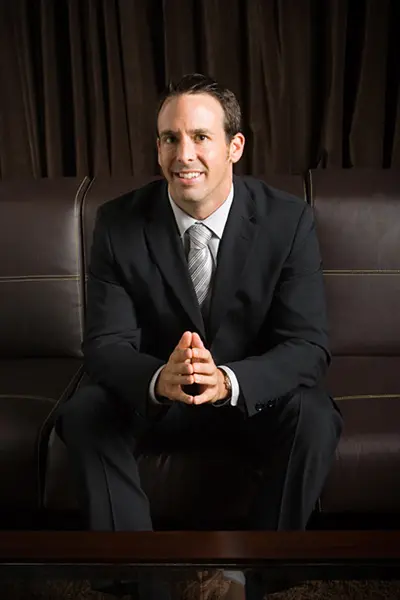 Vince Shorb, CEO of the National Financial Educators Council, is a leading advocate for promoting financial literacy. His inspiration to help others improve their financial capabilities came through personal experience. Conquering his own financial challenges has helped Vince empathize with the more than ten thousand people whose financial profiles he has personally reviewed. Vince understands first-hand the money struggles people across the country face, and that inspires his mission to empower them with practical financial education.
Vince leads the NFEC's Curriculum Advisory Board responsible for developing the only standards for financial educators, the national framework for learners, and publishing 24 financial literacy curriculum titles representing over 400 hours of in-class presentations in total. He developed the first national speakers association for financial educators and a certification program that supports the effective dissemination of financial literacy information.
Vince led the creation of the National Financial Capability Strategy which presents many of the overall strategies various agencies have identified to guide nationwide financial literacy promotion. His expertise in developing financial education campaigns prepared him to assume the lead consultant role on a project being rolled out to over half a million people currently living in poverty.
He was the creative mind behind 'The Talk' financial literacy PSA (featured in TIME) and the Family Savings Challenge – both designed to encourage parents to communicate with their children about financial matters. His inspiration to mainstream the message of financial literacy has led him into partnership with more than fifty celebrities and professional athletes to promote financial literacy events across the country.
Vince's passion for helping people improve their financial capabilities, combined with his personal background with money, twenty years of investment experience, and world traveler status puts him in a unique position to empower people around the globe with financial knowledge.
Read the Mint.com "Expert Interview: Vince Shorb on Financial Literacy" and the NewRetirement article Improving Your Financial Literacy.
Background
Before joining the NFEC, Shorb talked with more than 20,000 people—one-on-one—about their personal financial situations and reviewed the personal financial statements of more than 10,000 clients. This real-world experience in the financial literacy field contributes to his understanding of the challenges people face today. His passion for helping people improve their financial capabilities, combined with his personal background with money, twenty years of investment experience, and world travel puts him in a unique position to relate to people all around the globe.
In 2006, Shorb left the real estate finance world to purse his life calling:  helping people improve their financial capabilities, achieve a state of financial wellness, and avoid the financial problems so many have faced. His first project was to create a virtual learning center and book for teenagers. He began his public speaking career teaching youth within the Orange County Juvenile Hall system. Shorb notes that working with incarcerated youth was challenging yet rewarding, and provided an excellent venue to refine his teaching style.
In 2007, the NFEC was launched under the name National Youth Financial Educators' Council. Shorb was instrumental in the original planning and development of the council's long-term objectives. At this time, Shorb and the NFEC team saw a void that needed to be filled: there were no resource providers of comprehensive financial literacy programs and little was being done to raise awareness about the movement.
As the council grew, Shorb founded Money XLive—one of the nation's largest full-production financial literacy events—to teach entrepreneurship and financial responsibility to youth in an MTV award-show format. He has been recognized for his ability to bring financial literacy into the mainstream and increase awareness by leveraging celebrity and sports star partnerships.
Shorb's role quickly expanded into leading the development teams for custom curriculum projects. He led work to expand the teenager product line and begin developing personal finance material for adults and younger children. During this time, "Youth" was dropped from the NFEC name and the company became known as the National Financial Educators' Council. After five years in development, Shorb's vision to create turnkey financial literacy packages, high-profile awareness campaigns, and tested programs that streamline the time, expense, and personnel needed to implement a financial education initiative came to life.
Shorb has been instrumental in building partnerships with Penn State, the Behrend College, StandUp for Kids, After School All-Stars, the Matt Leinart Foundation, Salvation Army DFW, the National Veterans Foundation, and other leading nonprofit organizations. Before taking his current position as CEO, he was an original founder and served as lead instructor for the NFEC. In that capacity he benefited more than 50 nonprofit organizations, including Big Brother/Big Sister, PALs, Phoenix House, and the National Parenting Institute. He served as the lead consultant on an international project with BearingPoint and the State Bank of Pakistan. His recommendations for educator training, curriculum, and outreach formed the foundation for the current initiative, which is planned to reach half a million people.
Shorb has been highly acclaimed as a leading financial education authority and advocate. Recently he was recognized by the Orange County Register as the "leading youth financial literacy expert." His programs were featured in The Big Idea with Donny Deutsch, CNN Money, School District Magazine, New York Post, CNBC, Forbes.com, and The New York Times. He was the creator of "The Talk Financial Literacy PSA" public service announcement which was featured in TIME.
Shorb is fully aware of the challenges and opportunities people face today. His presentations raise awareness for financial literacy and give instructors practical knowledge of how to teach money management. His presentations to those who want to learn practical money management lessons offer guidance and everyday financial know-how—encouraging people to continue learning so they can achieve financial independence.
See Vince's event photos here.
Vince Shorb's Educator Advocacy Position
Share This Article