The Advocacy Center is designed to give you information that can further the movement to increase access to quality financial literacy education. A core pillar of the NFEC's mission is advocating for financial literacy education and providing others with the research and data they need to be effective promoters of this cause.
Financial Problems & Consequences
To become an effective advocate, it's important for you to be well-versed in the problems people can experience if they lack capability to make qualified financial decisions. There is a vast array of such problems and they can be severe. Understanding this information will help you better communicate with others about the need for financial competence.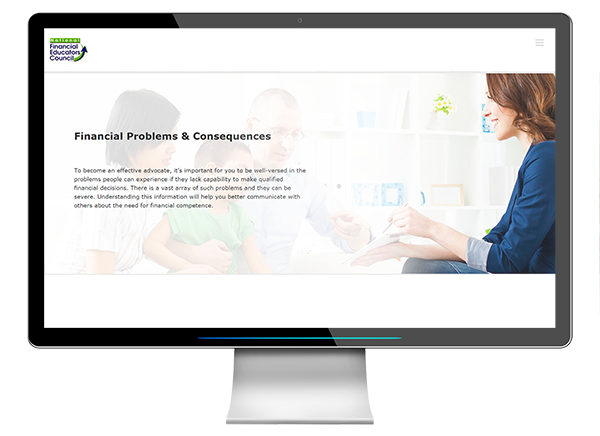 Childhood Influencers of an Individuals' Finances
Personal financial problems have reached epidemic proportions and the consequences are severe. So what's the root cause of the problem? You will learn the answer in this next section, where we explore how people's upbringing affects their financial situations and the challenges they face as adults to overcome these problems.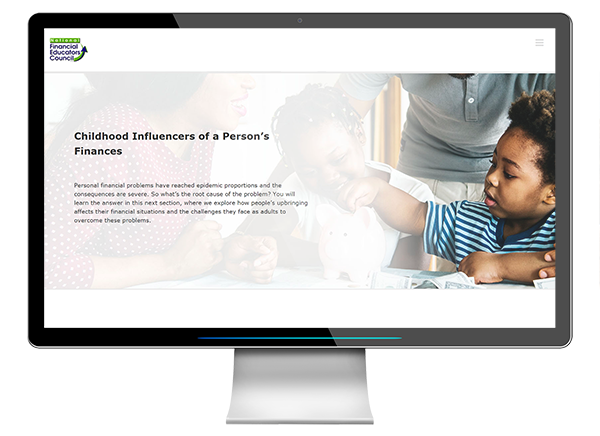 Adult Influencers of an Individual's Finances
As you learned, financial behaviors, sentiment, knowledge, and management systems start forming in childhood and are often established as habits by the time a person reaches adulthood. The problem here is that, once habits form, they are hard to change.
How We can Make a Difference Together
Now that you understand the problems associated with lack of financial capability and understand the root causes, it's time to explore how you can participate to help push the financial literacy movement forward.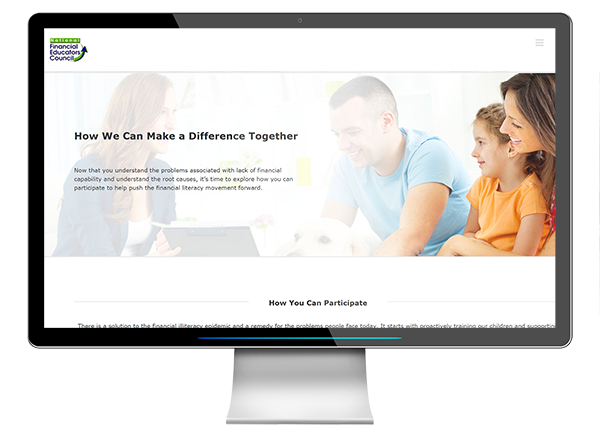 Who is an Advocate of Financial Literacy?
Advocates may come from a variety of backgrounds and positions, but they share one common feature – a desire to help others avoid financial problems and work toward greater financial security.
Through the Advocacy Center we provide information on three core areas that are important to promoting financial literacy:
Financial Literacy Advocacy
The NFEC team is made up of passionate advocates who find ways to effectively promote financial wellness. Our financial literacy advocacy campaigns successfully raise mainstream awareness, recognize financial education advocates, and promote financial literacy.
NFEC's CEO, Vince Shorb states, "Financial illiteracy contributes to a wide range of problems people face today – those championing the movement to encourage financial wellness are needed advocates in their community."
We commend you for your desire to promote financial literacy and invite you to become an active participant to further our shared cause. Thanks to the efforts of supporters like you, we will positively affect the lives of the people we reach with this message.
Financial Educators Day
A Day to Recognize Financial Educators
Financial Educators Day recognizes those individuals who are working to improve the financial capabilities of people in their communities. While taking the opportunity to recognize traditional educators, we also extend our thanks to volunteers, financial professionals, concerned citizens, and others who teach financial literacy. All these individuals are invaluable to the effort.
Financial Educators Day takes place the last Friday of April each year. In 2017 the event is scheduled for April 28 (see below for a 10-year schedule). Initial support from politicians, celebrities, and organizations in the financial literacy industry have transformed the last Friday of each April into a day of recognition, celebration, and advocacy.
The NFEC has honored several hundred educators from over 44 states and 14 countries. These awards serve as public recognition for their efforts and contributions to the financial literacy movement.
Nominate an Educator
Sponsor Financial Educators Day
Cash for Candy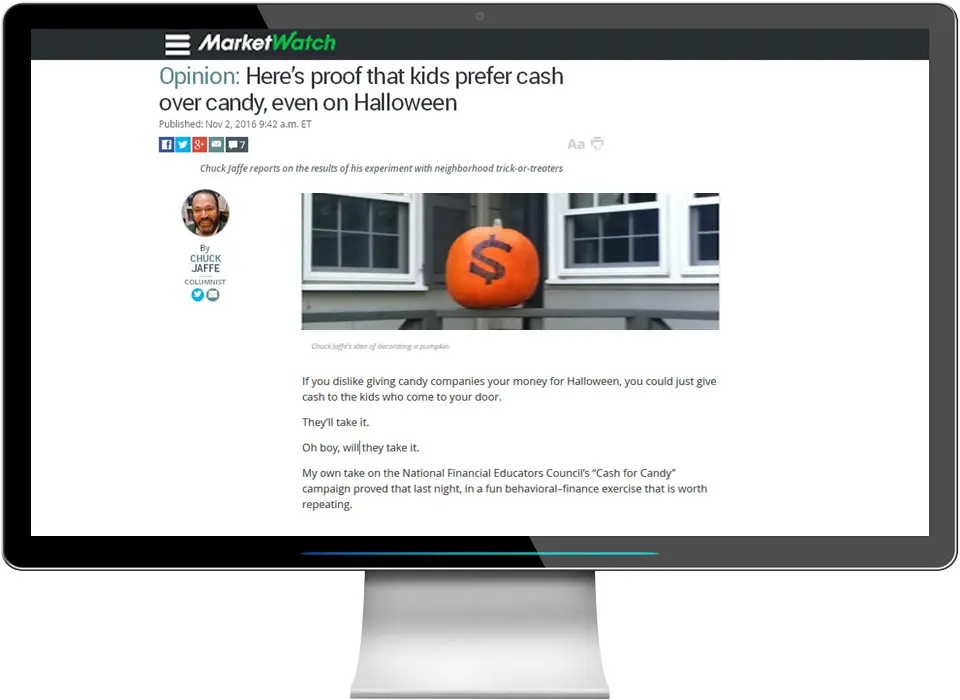 CashForCandy Halloween Promotion
To address the financial illiteracy epidemic and improve wellness, the National Financial Educators Council developed the #CashForCandy campaign. This campaign raises awareness about the importance of molding healthy dietary and financial habits.
This campaign offers two solutions for people who desire to contribute to the heath, financial security, and education of our nation's young people. Parents are encouraged to exchange cash for the candy they collect, and use the opportunity to start teaching kids money management lessons. Treat-givers are encouraged to substitute cash for candy. The NFEC also provides handouts for parents and treat-givers to help guide children toward positive financial behaviors.
In its inaugural year, this campaign was featured as the main story on CBS Marketwatch, front page MSN News, and as a Wall Street Journal feature and podcast, and also was picked up by many other media outlets.
Learn More and Access Cash for Candy Resources
Sponsor Cash for Candy in Your Community
Public Service Announcements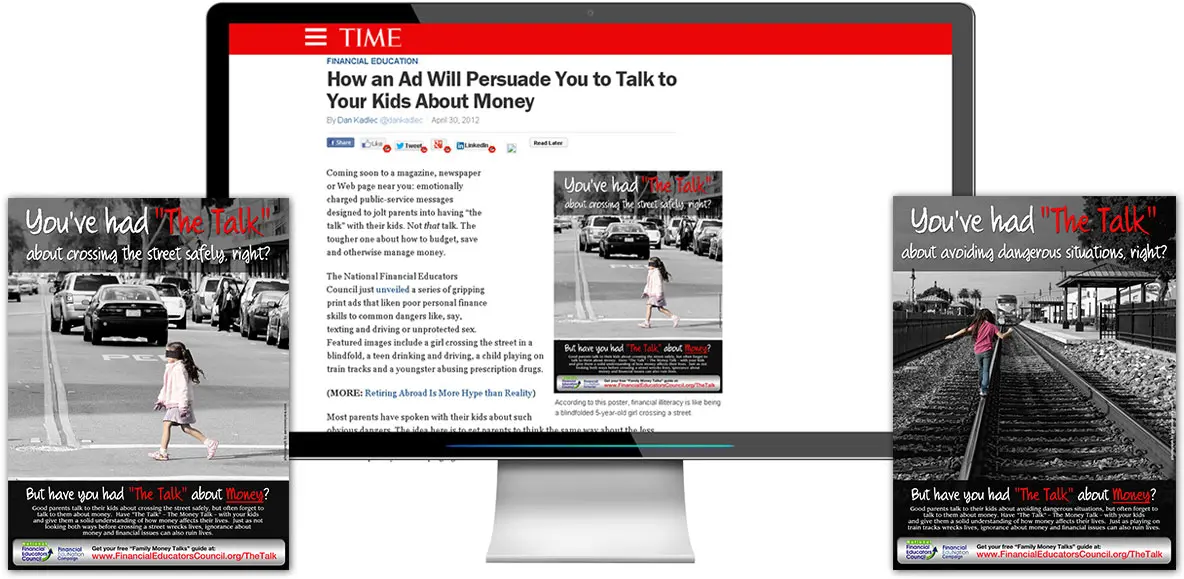 Featured PSAs
The NFEC is committed to raising mainstream awareness about the importance of financial literacy. Public Service Announcements help us garner media coverage and give our stakeholders discounted media buys.
"The Talk" Financial Literacy PSA campaign is designed to elicit an emotional response that encourages parents to talk with their kids about money. The campaign goal is to inspire them to have "The Talk" with their kids, sharing money skills that can help young people avoid financial stress and worry and achieve financial security. This campaign was featured in TIME.
See More NFEC Public Service Announcements
Sponsor a Public Service Announcement
The NFEC also writes and produces PSAs for various stakeholders:
FLEC

FLEC (Financial Literacy, Entrepreneurship & Career Education)
FLEC subjects have a direct impact on the future financial security of our nation's youth. Financial Literacy, Entrepreneurship & Career Education are directly related to young people's ability to earn and manage their money; yet they are missing from most school curricula.
The National Financial Educators Council has formed the FLEC alliance to promote financial literacy, entrepreneurship, and career education in schools. The FLEC Alliance provides resources for those who teach these subjects while raising awareness about the vital role such education has on the financial well-being of individuals and communities across the country.
Goals of the alliance are to make FLEC education a national priority and promote this agenda so future generations become financially prepared for life.
Read More About FLEC
Join The FLEC Alliance
Sponsor The Cause
Petitions, Legislative & Financial Literacy Advocacy Efforts
Financial Education Legislation & Petitions
The NFEC continues to expand its efforts to promote legislation that increases access to financial literacy education. We conduct this advocacy by mobilizing supporters and contributing to legislation that encourages financial wellness.
In 2013, the NFEC teamed up with Sharon Lecture to support the passage of Arizona SB1449 – a bill that requires financial literacy concepts to be permanently incorporated into economics standards and creates a separate statute for those concepts.
Currently the NFEC has drafted legislation called the College Student Protection and Financial Education Act to enlist politicians in the effort to proactively address the national college debt crisis. This legislation proposes a preventive model similar to the Bankruptcy Abuse Prevention and Consumer Protection Act of 2005, which requires people to receive budget counseling before they can file bankruptcy and financial education after they file.
Read the College Student Protection and Financial Education Act
Sign The Petition
Financial Education Instructor of the Year
Each year the National Financial Educators Council selects an educator who represents the best practices in financial education to receive the Financial Education Instructor of the Year award. The Financial Education Instructor of the Year award was created to highlight the work of people who are making a lasting difference in the lives of the students they reach.
Past Recipients: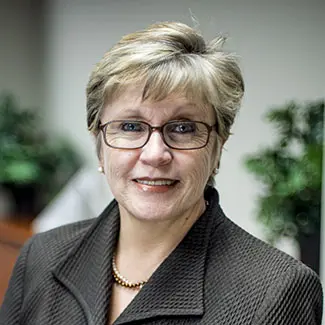 Maria Riofrio Each year the National Financial Educators Council honors an outstanding financial educator by presenting him or her with the coveted Financial Education Instructor of the Year Award. The 2019 recipient is Maria Riofrio, whose history of empowering people through financial literacy make her a strong match for the NFEC's award criteria. View Maria Riofrio's CFEIY Profile
Sonia Anderson Each year the National Financial Educators Council honors an outstanding financial educator by presenting him or her with the coveted Financial Education Instructor of the Year Award. The 2018 recipient is Sonia Anderson, whose history of empowering people through financial literacy make her a strong match for the NFEC's award criteria. View Sonia Anderson's CFEIY Profile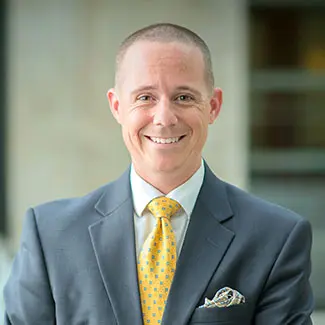 Ben Joergens Each year the National Financial Educators Council honors an outstanding financial educator by presenting him or her with the coveted Financial Education Instructor of the Year Award. The 2017 recipient is Ben Joergens, whose commitment to bringing financial education to the at-risk and underserved, all conducted in a strong spirit of partnership and collaboration, make him a strong match for the NFEC's award criteria.
View Ben Joergens' CFEIY Profile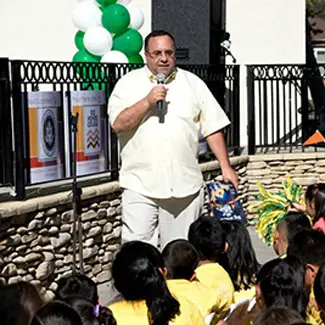 Sam Renick Each year the National Financial Educators Council honors an outstanding financial educator by presenting him or her with the coveted Financial Education Instructor of the Year Award. The 2016 recipient is Sam X Renick, whose history of delivering practical financial education programming, conducting financial literacy promotions, and encouraging legislation to encourage improved financial competency among our nation's citizens make him a strong match for the NFEC's award criteria. View Sam Renick's CFEIY Profile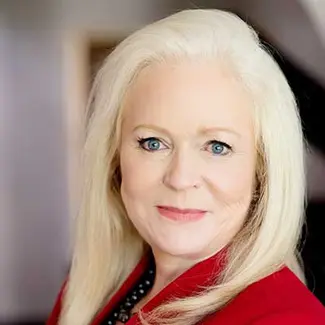 Sharon Lechter Each year the National Financial Educators Council honors an outstanding financial educator by presenting him or her with the coveted Financial Education Instructor of the Year Award. The 2015 recipient is Sharon Lechter, whose history of delivering practical financial education programming, raising mainstream awareness, and promoting legislation to encourage improved financial competency among our nation's citizens make her a strong match for the NFEC's award criteria. View Sharon Lechter's CFEIY Profile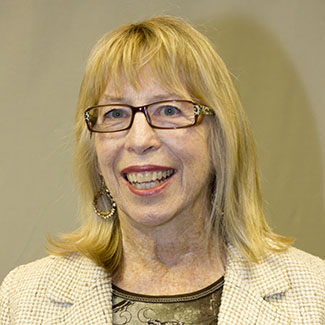 Diane Larsen Diane Larsen is an award-winning economics teacher who conducts Certified Financial Education Instructor training, as well as other youth and adult programs for the NFEC. Diane was honored as the NFEC's Financial Education Instructor of the Year (2011), received the Jump$tart Coalition Outstanding Educator of the Year Award in 2008, and her students have won the statewide Stock Market Simulation three times, with the latest victory in 2012. View Diane Larsen's Speaker Profile