Patron Promotion Opportunities
Highlighting your expertise and demonstrating your credibility in the financial education space will help you serve your community better. It can also help you receive higher compensation and qualify for more opportunities.
The NFEC is committed to helping you build your professional credentials, demonstrate your involvement in financial education, and raise your credibility as a financial educator.*All opportunities are complimentary for our clients.
Custom Graduate Webpage
The NFEC's Graduates Webpage features your photo and bio. Simply submit this information to receive your complimentary page and social media promotion.
Our Graduates form the backbone of our community initiatives. Graduates are directly responsible for helping people improve their financial capabilities, efforts that have positive impact on many areas of people's lives.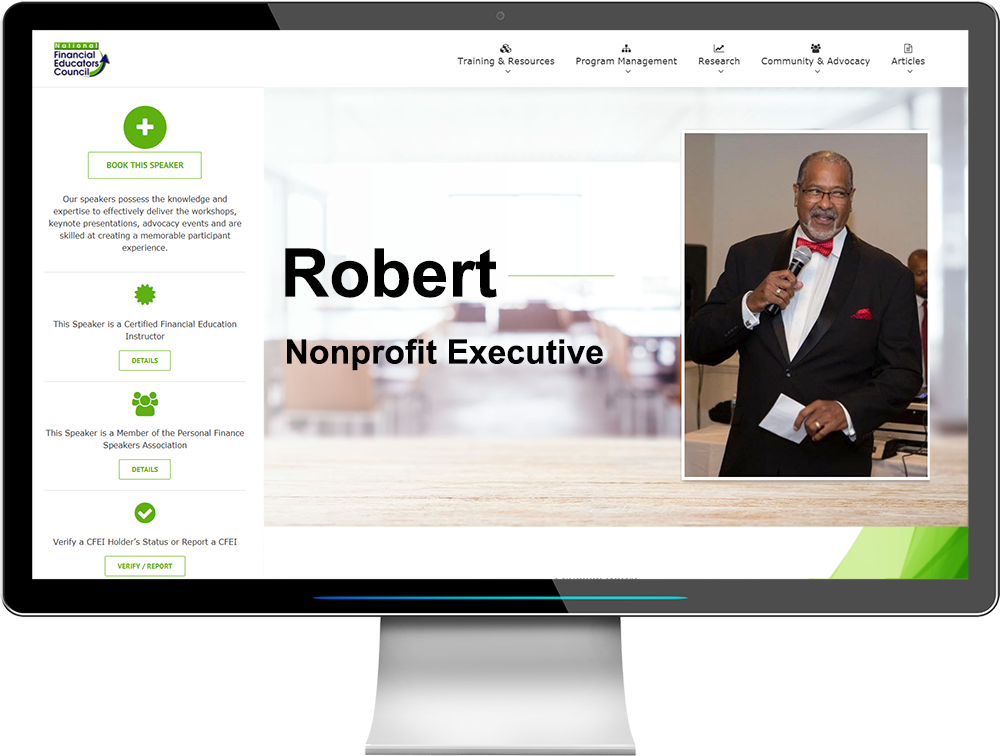 NFEC Sponsored Promotions
To help your program scale and reach more people, the NFEC supports you by providing sponsorship package opportunities to help fund your financial education programming that provide value between $100 and $3,000 in program promotions.
Share This Article