Money Management: Kids Empowered to Change the World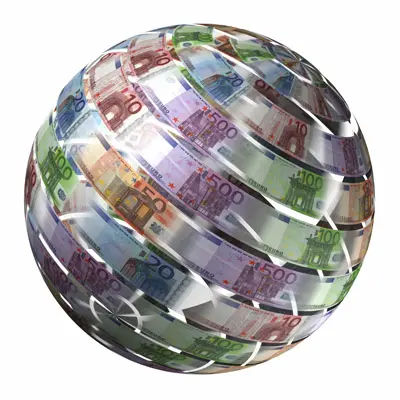 When it comes to learning money management kids are likely to get bored and tune out unless the instruction relates to real things in their lives, things they honestly care about. That's why the National Financial Educators Council (NFEC) goes to great lengths to create lessons that are entertaining for kids, whether they're presented as classroom curriculum, camps, workshops, after-school programs, or community events.
The NFEC is an independent organization with a social enterprise business model, so they are not focused on selling products—they just want to teach kids about money. This holistic approach to financial education leads the organization to develop products and campaigns that promote money management for kids in a variety of formats. All the programs are designed to develop kids' skills, knowledge, and confidence by focusing on practical financial matters that can be easily applied to situations in the real world.
In today's economy it is critical that money management for children becomes an important item on the educational agenda. Our children are the ones who will bear the burden of the national debt and trade deficit. But if we prepare them with money, business, and life skills they will become able to adapt and overcome the challenges, thus making the world a better place.
In his book Epic of America, James Truslow Adams says, "The American Dream is that dream of a land in which life should be better and richer and fuller for everyone, with opportunity for each according to ability or achievement." Teaching kids personal finance skills brings them that much closer to realizing this dream. And the NFEC spearheads a global financial literacy movement with empowering children at the top of its agenda.
Children are the adults of the future. By teaching money management now, we can give them hope and promise for a brighter tomorrow.
Kids Money Management Curriculum
Use the navigation below if you're looking to serve a different age group.
Pre-Kindergarten through 2nd | Junior High (6th through 8th grade) | College & University
The NFEC suggests sharing money management curriculum with kids early on, beginning their financial education before they enter junior high. During these formative years children begin developing financial habits that often stay with them through adulthood. Sharing money management lessons with kids when they're young can help them pick up needed life skills to reduce future financial stress, worry, and problems. Many kids today understand the importance money plays in their lives. Unfortunately, most financial education curriculum for kids is written by bankers or credit card companies. The result is boring, dull, impractical programs likely to turn kids off from learning.
The NFEC's Money Management for Kids curriculum engages students while remaining fun for teachers to deliver. Educators, financial professionals, and financial education experts created the program to incorporate practical lessons that meet core educational standards.
Strategies to Promote Money Management for Kids Improve Lives
Parents, educators, and anyone else who cares about the future of American youth know that economic times are tough for kids right now. Even college graduates run the risk of having to move back in with their parents. But according to the National Financial Educators Council (NFEC), we can give young people a better chance at a promising future by promoting money management for kids.
Vince Shorb, founder of the NFEC, explains that in a recent nationwide survey most young people interviewed expressed serious concern about their financial situations. And if they're already experiencing money difficulties, just wait until they reach adulthood. One important reason to teach kids about money is because finances are the number one cause of stress among U.S. citizens. And stress leads to a host of other issues, including:
Relationship problems (fighting, breakups, and divorce)
Health issues (high blood pressure, anxiety, sleep disturbance, and muscle tension)
Self-medication (drinking, drug use)
Poor choices (unhealthy eating, putting off doctor visits or essential car repairs)
Internalizing problems (low self-confidence, depression)
But there's good news, according to recent studies by the U.S. Treasury Department. Teaching money management to youth at an early age makes a huge difference in their life experience. These studies show that people who learn money management lessons have:
Higher savings rates;
Higher net worth; and
Larger contributions to their 401(k) retirement plans.
So if you care about young people, what do you want for them? On one hand, they could have broken relationships, poor physical and mental health, and limited choices. On the other hand, they can be happy, healthy, confident, and financially secure. And simply promoting programs that teach managing money for kids makes the difference. Helping our children obtain a practical financial education will dramatically improve their lives.
The NFEC's "Money Management for Kids" curriculum not only is fun and engaging; it also meets core educational standards. Designed to motivate participants to take positive action, the curriculum uses practical, hands-on learning to let students reap the benefits of improving their financial capabilities.
The NFECs' money management for kids curriculum features:
Fun and Engaging Lessons. The NFEC's financial literacy curriculum for kids features activities that engage students in the learning process. Hands-on learning increases retention rates and makes the process more enjoyable for students and educators alike. The ultimate goal of the lesson plans is to motivate kids to take immediate action to shape their financial habits, so they keep those positive habits as they mature.
Practical Instruction that Meets Educational Standards. The NFEC's financial literacy curriculum for kids was designed by a team of award-winning educators, financial professionals, and financial education experts to ensure the material bridges the gap between theory-based education and practical application.
Financial Educator Training: Teaching kids money management lessons is different than teaching any other subject. The NFEC's training program assists people who want to improve the effectiveness of the financial literacy curriculum. Graduates of this professional development course, who earn a Certified Financial Education Instructor (CFEI) designation, have reported feeling an added sense of confidence while teaching kids about money.
Grade Levels: The NFEC's money management for kids program was specifically designed for students in 3rd, 4th, and 5th grades. Some educators have used the program for higher grade levels to teach students who may be behind in math.
Consultation: The NFEC support team assists instructors to develop a custom program that fits into the allotted time. The NFEC's Certified Financial Education Professionals can help you choose the lesson plans that best fit your objectives, time requirements, and participant academic level.
Financial Literacy Testing: The money management for kids program comes with pre- and post-testing material, quizzes, and surveys. Testing allows you to quantify program success and address any areas where students may be lacking information.
Money Grows on Trees. This guide for instructors and parents provides lessons to teach kids about money effectively. Written in story format, the guide offers practical tips on how to talk to kids about money.
Family Money Talks. This guide features the 10 personal finance talks that parents or educators must have with their children. Although designed for older students, the guide shares valuable lessons that will help educators and parents introduce personal financial lessons to kids of any age.
The NFEC appreciates your efforts to provide money management for kids training to our nation's future generation. Together we can help our youth avoid common financial pitfalls and enjoy rewarding lives.
Share This Article