There's nothing more frustrating than watching your fellow community members struggle with their finances, while you lack the materials, training and support to help them.
Until recently, even if you wanted be involved in the movement to promote financial literacy, you've encountered many barriers. How can you gain access to professional programming without spending tens of thousands of dollars creating new materials, or being forced to use materials that don't align with your brand or that sell financial products?
Even if you find a complete financial literacy program or build your own, the sad reality is that most curricula do not make significant impact on participants' financial wellness; nor do they help organizations meet their business objectives. Many 'programs' are simply random financial literacy resources pieced together which offer limited educational value. So how do you find a financial education program that works? This article explores that question.
Three Keys to Successful Financial Education Programming
New technological and process developments now make building a successful financial education initiative much easier than even a few short years ago. The problem is that most people ignore the research and just piece together programs haphazardly.
There are recognized best practices for developing, promoting, and sustaining financial literacy programs. After 10 years of research, implementation, testing and refinement, the National Financial Educators Council (NFEC) has identified solutions for building a financial education campaign according to best practices data. Below is a summary of the three essential items covered in the National Financial Capability Strategy report.
Teachers are the single most important influence on student success; yet most educators who teach financial literacy are poorly qualified. Financial educators have direct impact both on short-term student outcomes and on their long-term financial well-being. According to the report Teacher and Classroom Context Effects on Student Achievement, "Teacher effectiveness has a cumulative, financially measurable effect on student achievement; those effects are long-lasting and sustainable."   
Distinguished financial education instructors are not merely dispensers of knowledge; they are learning facilitators who can mold and modify participants' behavior to guide them toward financial wellness. They understand that the subject of personal finance is unique in that it elicits emotional reactions from participants. Therefore a "one-size-fits-all" pedagogy does not work for delivering high-quality financial education.
Best-practice frameworks have been established to ensure that financial education is taught effectively; however, many instructors in the financial education space ignore these tenets. One such framework is TPACK. This acronym describes the 'Technological,' 'Pedagogical,' and 'Content Knowledge' an educator must possess to achieve effectiveness, and the TPACK framework is included in national standards established by the NFEC (Framework for Teaching Personal Finance). Following evidence-based education models is important while planning your program and training the educators who will teach the materials.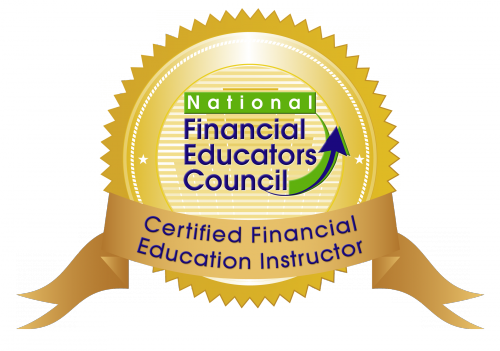 The NFEC's Certified Financial Education Instructor program helps individuals acquire the expertise, credibility, and self-assurance they need to teach money management lessons effectively. CFEI graduates report that they experience greater enjoyment teaching and achieve better results among the audiences who attend their presentations.
Click here to learn more about the Certified Financial Education Instructor course.
2) High-grade Educational Resources

A distinguished financial education instructor can make even a poorly-designed educational program work. But why make the task so difficult for them?
Educational resources that are evidence-based, designed for the targeted age group and to accommodate various learning styles are preferred. Material should be 100% independent (that is, it does not sell financial products) and include real-world activities that encourage participants to take action toward building their financial foundations as they learn.
Curriculum for Live Presentations
For people who seek to conduct live training, selecting the right curriculum and presentations is important. Before choosing materials, first clearly define the learning outcomes you want for participants. Once you've clarified your goals, look for the curriculum that best meets those needs.
You should take special care to consider how you will use the materials. Select curriculum that can accommodate workshops of various lengths and achieve a broad scope of learning outcomes. Choosing material that can grow with you and address topics you hope to teach in the future will give you flexibility as your program expands.
Testing and other measurements also should be built into the curriculum you select. Top financial educators are able to prove their impact using empirical data gathered through the testing, survey, and behavior change measurement process. Materials with testing integrated into the lesson plans make it easier to gather accurate data.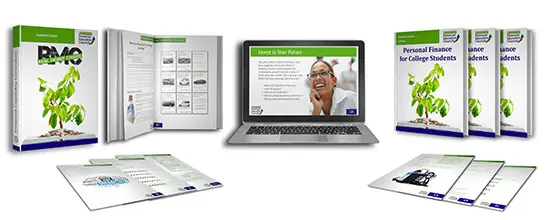 The NFEC has financial literacy curriculum and presentation packages available for all age groups. These packages include everything you need (instructor and student guides, integrated testing, presentations, etc.) to lead a financial education presentation, workshop, or even a full semester class. The programming has been widely recognized for its ability to connect with students and inspire participants of all ages and socioeconomic backgrounds to take positive financial action.
Click here to learn more about the NFEC's Curriculum Packages & Custom Branding Options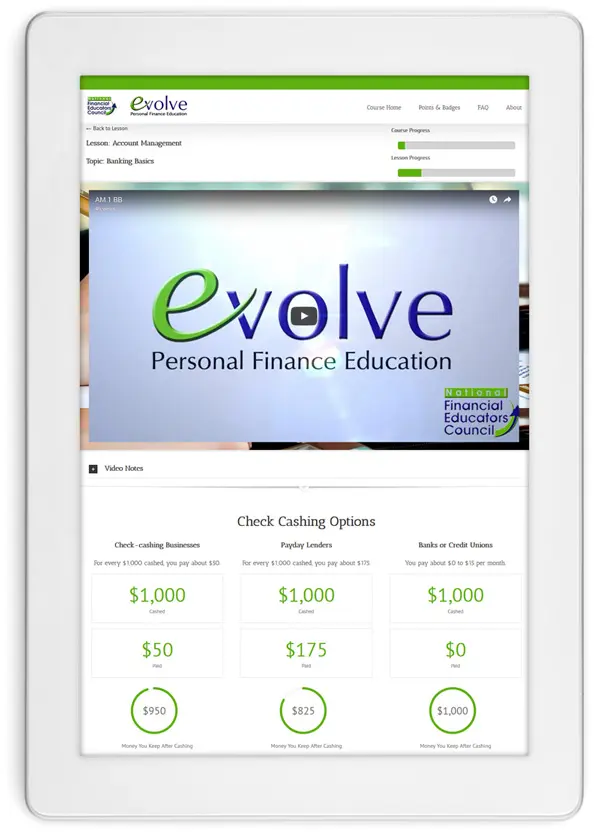 eLearning Learning for Students
Many programs consider eLearning simply as education delivered online – this understanding is incorrect. True eLearning programs follow recognized best practices in online education that were established to enhance – not replace – the educational experience and outcomes.
Quality eLearning financial education programs are designed to provide a favorable user experience, impart knowledge, and help mold or modify participants' financial behaviors. The eLearning platform should connect participants' experience levels with learning outcomes that challenge them to progress toward higher knowledge. Using vivid interactive content is important to creating an authentic, dynamic learning experience to engage participants and hold their interest.
eLearning programs offer additional education channels, enhance learning, accommodate various schedules, and give participants flexibility to choose how they learn. These choices can be especially powerful when combined with live instruction or various types of accountability components. Providing participants access to online education gives both the educator and the learner flexible options, including possibilities for blended learning or flipped classrooms; and self-directed, timeline-based, and achievement-based progression.
The NFEC's eVolve online personal finance program is an engaging, interactive learning platform designed to improve participants' financial capabilities. The programming has been widely recognized for its ability to connect with students and inspire them to take positive financial action.
Learn More about the eLearning Center & Custom Branding Options
3) Awareness & Sustainability

The success of any program also relies on its ability to raise awareness and achieve sustainability. Many groups ignore these two important aspects. This omission leads to limited participation and programs that are short-lived because they lack adequate funding.
Two of the three themes that emerged in the National Financial Capability Strategy report focus on awareness and sustainability aspects. The overall strategies identified by various agencies to guide nationwide financial literacy promotion outline ways to enlist support, raise awareness in the community, encourage broad audiences to participate, and ensure program longevity by building multiple funding sources.
Before you can begin raising awareness and building a sustainable initiative, you need programming that delivers proven results. You can demonstrate the program's impact by using the proper testing and measurement methodologies discussed earlier in the article. Empirical proof of program success is what funders want to see and prepares you to seize awareness-raising opportunities.
All the NFEC product lines include awareness and sustainability packages.
Package Options
As a financial literacy resource provider, we provide organizations with the material, training, and expertise necessary to launch and sustain high-impact financial education campaigns. With each solution you will receive awareness and sustainability packages to help you serve more people and gain funding for your program. You also will receive our direct support and consultation call.
$494
($100 Discount. $594 if Purchased Separately)
$194 Annually, Starting Year 2. Annual charge covers CFEI re-certification, 100 student guide reprint license renewal, print on demand center and material updates.
Share This Article