Financial Wellness Research and Advocacy Center
The Financial Wellness Research and Advocacy Center is designed to provide information that can further the movement to increase awareness for financial wellness and promote high-quality programming.
The center is broken down into three main areas: problems and consequences, children's financial influences, and adult factors in financial decisions. The goal is to raise awareness about financial problems, how they develop, and the impact they can make at each life stage.
The NFEC provides access to this Center complimentary. A core pillar of our mission is advocating for financial literacy education and providing others with the research and data they need to be effective promoters of this cause.
Financial Problems & Consequences
To become an effective advocate, it's important for you to be well-versed in the problems people can experience if they lack capability to make qualified financial decisions. There is a vast array of such problems and they can be severe. Understanding this information will help you better communicate with others about the need for financial competence.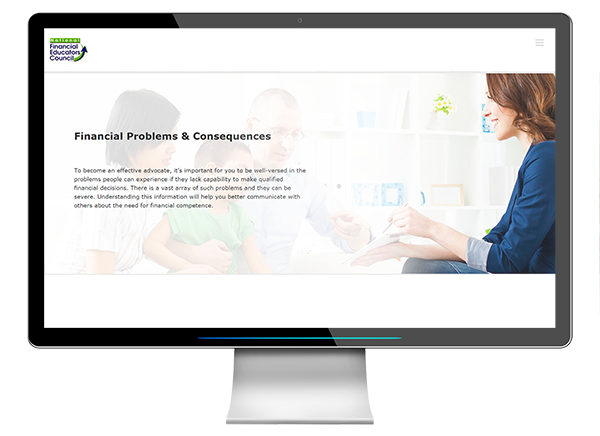 Childhood Influencers of an Individuals' Finances
Personal financial problems have reached epidemic proportions and the consequences are severe. So what's the root cause of the problem? You will learn the answer in this next section, where we explore how people's upbringing affects their financial situations and the challenges they face as adults to overcome these problems.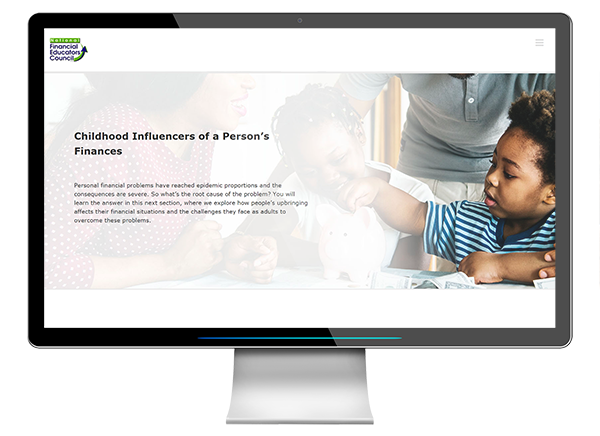 Adult Influencers of an Individual's Finances
As you learned, financial behaviors, sentiment, knowledge, and management systems start forming in childhood and are often established as habits by the time a person reaches adulthood. The problem here is that, once habits form, they are hard to change.
How We can Make a Difference Together
Now that you understand the problems associated with lack of financial capability and understand the root causes, it's time to explore how you can participate to help push the financial literacy movement forward.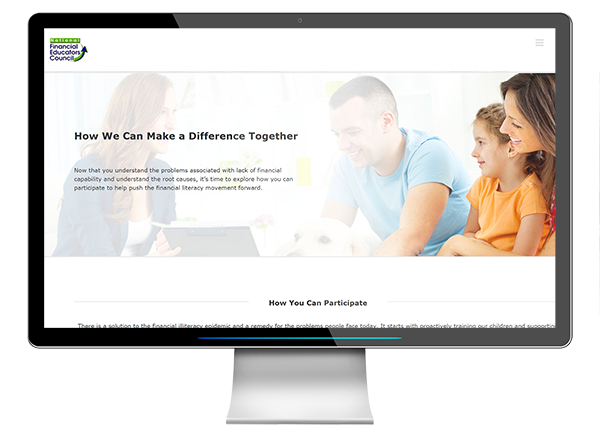 Social Media Image
Written Copy (Social, Email, Newsletter, Media, etc.)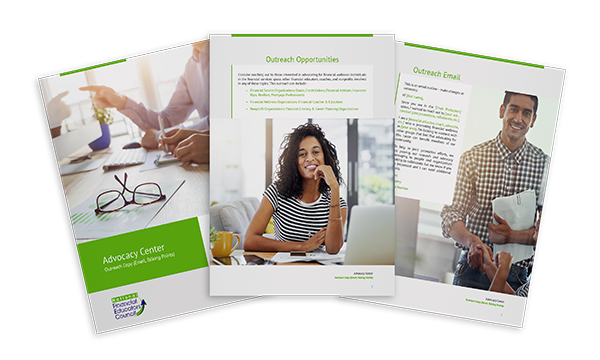 Outreach Copy (Email, Talking Points)