Financial Literacy for Students
The NFEC offers comprehensive financial literacy solutions for schools (K-12), colleges, and universities that can have a lasting impact on students' lives while also benefiting the schools. The NFEC provides resources ranging from simple classroom materials to comprehensive financial education campaigns.
Colleges and universities use the NFEC's college financial literacy programs not only to educate youth about finances, but also to reduce student loan default rates, protect Title IV funding, recruit new students, and improve graduation rates.
The high school and elementary school financial literacy programs are designed to prepare students to handle their own personal finances, encourage pursuit of higher education, and prevent high school dropout. Programs offered by the NFEC can accommodate a variety of scheduling and budget requirements. They also are designed to help schools raise funds and involve parents in the process of educating our children about finances.
Discover how to teach financial literacy effectively. Gain confidence as you earn your certification. More
Financial Literacy for Students Builds Responsibility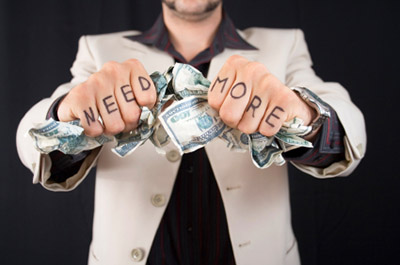 Although the Great Recession may be over, many Americans are still struggling with its aftereffects, and college students have been hit harder than most. Obtaining a student loan has become much more difficult than in previous years. More students are dropping out of college due to financial reasons than ever before. This trend escalates the problem, as landing a career job today practically demands having a college degree. What can be done? These problems could be solved by presenting financial literacy for students.
A movement is underway to mandate student financial literacy education for anyone applying to receive student loan funds. If this legislation were successful, it would make important headway toward ensuring that college students are able to stay in school, graduate, and repay their debts post-matriculation.
Financial education is rarely taught in high school and many parents fail to teach their children important money skills when they're teenagers. If colleges promote finance activities for students, they will help not only the students but also the institutions. It's been proven that college financial literacy programs can aid student retention and recruitment, boost graduation rates and the school's reputation, and build goodwill and support from the community.
Financial literacy for teenagers should involve practical activities that introduce youth to the real world. Teenagers who pick up skills they can truly apply to real life situations will help them succeed and become responsible after college. A solid practical financial literacy program should include the mental aspects and building a proper relationship with money; opening appropriate accounts; how to evaluate loans and loan terms; credit-building; how to use credit cards responsibly; the basics of investing; and how to distinguish between a "need" and a "want."
The National Financial Educators Council is a recognized leader in providing college planning and financial literacy resources. Colleges, schools, and parents can learn more at https://National Financial Educators Council.
Financial Literacy for Students: Important for Individuals and Communities
Financial literacy for students is an important tool to improve the financial capability of our youth and communities. Students should be taught how to handle money—both at home and in school. This will help reduce the economic impact of the long-term recession that now grips many communities across the country.
Teaching kids about money has a great impact on their future. Grasping even the most basic lessons gets students considering available options before making important monetary decisions; in turn, this careful consideration may help them avoid personal debt and improve their chances of achieving financial security.
Providing personal financial lesson plans for high school students is a must—and the earlier the process begins the greater impact it can have. Financial literacy for high school students must span more than a few class-hours. The National Financial Educators Council recommends a minimum of 12 hours of instruction to be minimally effective. And to have real, long-lasting impact, a dedicated personal finance class should last an entire semester for each of the 4 years kids attend high school.
To help our college-age youth achieve financial security, requirements should stipulate financial literacy for college students as well. The vast majority of college coursework is designed to help people pick up skills to earn more money. Yet little or no time is spent teaching them how to plan, save, and grow that money. Providing money management for college students can proactively address many of the issues they'll face as adults, and help them live happy lives free from financial worry.
Communities also can be a great asset to help develop a culture of saving and investing among their citizens. Raising awareness about the key roles that parents, community groups, and nonprofit organizations play in improving youth financial capability within the community is essential. Creating a community-wide awareness campaign helps not only our youth, but the adult community members and businesses as well.
Financial literacy for students is vital to helping ensure financial wellness for our youth and communities as a whole. The most effective time window for sharing positive personal finance lessons is before students move out on their own. In today's age, young people need to master this crucial life skill. These skills are invaluable to anyone who desires life success.
Share This Article