How a Financial Literacy Project Became A Movement of Self-Empowerment
If you see a need for financial literacy education and understand how critically important it is, you might feel lost and not know how you can help. If you're looking for digital financial literacy project ideas, look no further, for you've found your answers!
The National Financial Educator's Council (NFEC) provides professional resources to facilitate financial literacy education to people of all ages and all walks of life. Our Curriculum Advisory Board designs financial education projects that can be directly applied to the real world and have a positive impact on people's lives.
We specialize in both offline and digital financial literacy programs. Plus, we're completely independent, so our only motive is to help spread financial literacy. If that's aligned with your motivations, have a look at the many ways we can help you achieve your goals.
The Inception of Financial Literacy Project Ideas
Jim's story below, shows how his search for financial literacy project ideas lead him to a life of helping others become self-empowered.
Jim was a high school guidance counselor who was tired of watching tragedy unfold every year with almost every student. The kids he helped, mostly juniors and seniors, had no idea how to manage money. They were graduating high school, some with honors, yet were financially illiterate. As they walked across the stage and received their diplomas, Jim saw horrifying images of their near future, in debt, possibly facing a lifetime of subservience to money. He could no longer sit idly by, and decided to act and wanted to provide these high school students financial literacy activities that could improve their life.
He wanted to start a summer digital financial literacy project, not just for his school district but across the country if possible. The project would serve lower to middle class high school students in areas where high schools did not offer courses in money management. Unfortunately, there were plenty of them.
The problem was, many of the lower income kids probably didn't have their own computer or internet, but Jim knew what to do. He got on the phone with community centers in target cities, where the population density would help him reach the most people. All of the centers he talked to were happy to host Jim's digital literacy project in their respective local areas. Many of them would even help with advertising the class and provide a local personal finance educator to help guide the class.
Time Structure to Deliver Digital Financial Literacy Project Ideas
He wanted these kids – soon to become adults – to have a chance at avoiding a lifetime of debt as a slave to money. The only idea about money most of his audience had ever been exposed to, is that there was never enough. Changing this fundamental idea would not be easy. The financial literacy project ideas he would expose them to should start with earning and saving money, then move on to the ideas of debt and planning for the future.
Most of his audience were out of school for the summer and weren't motivated to have summer jobs, so they had time. The time they spent on Jim's digital financial literacy project was time not spent bored on the streets, waiting for trouble to find them.
He decided on a 40-hour class. He wanted them to reach the level of critical thinking about money, but if they only got the skills and concepts down, that would be a great start.
2 weeks in class would give them another 2 months to get a job, earn some money and put to use what they learned before school started.
Presentation Structure of the Financial Literacy Project Ideas
Now that the audience and subject matter were defined, he considered the best method of delivery.
Since this digital financial literacy program was to be facilitated by community centers in different locations, it would be structured on a timeline and presented through a webinar. The schedule was set to 4-hour classes, 5 days a week for 2 weeks, delivered by webinar. Each remote class would have a volunteer financial educator to guide the class according to the webinar's presentation.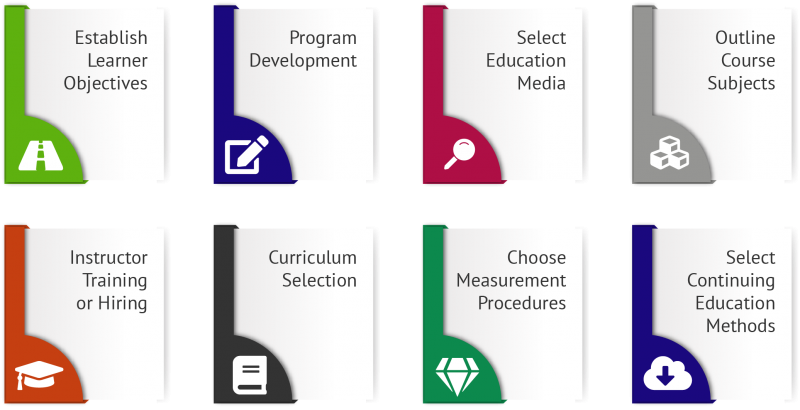 Scope of this Financial Literacy Project
Jim already knew what he wanted these kids to walk away with. They had never been introduced to the concept of sound money management. These inner-city, low to middle income pre-adults only knew one thing about money – that there was never enough.
They needed the ability and desire to think critically about earning, saving and budgeting money, along with an understanding of the concepts and skills of debt and financial planning for the future.
Critical Elements of this Financial Literacy Project
Jim knew this was a tough audience. The last thing these at-risk youth wanted to do on their summer vacation was to sit in a class. The subject matter had to be particularly enticing, especially to these students.
The digital financial literacy project ideas had to be engaging and directly related to the students' lives. The students needed a strong scaffolding structure to support them every step of the way. Every aspect of this education was critical. The immediate temptation to not be in class was so strong, these kids needed every incentive working in concert to constantly support their attendance so including engaging financial literacy activities for students was important.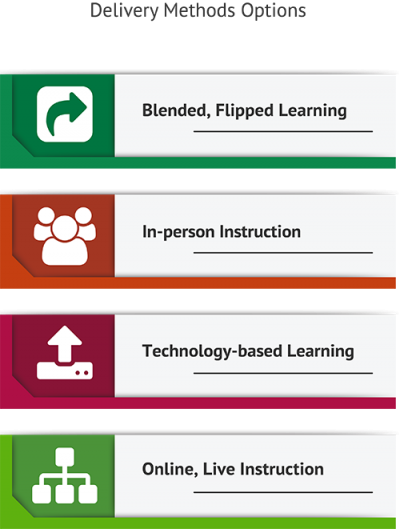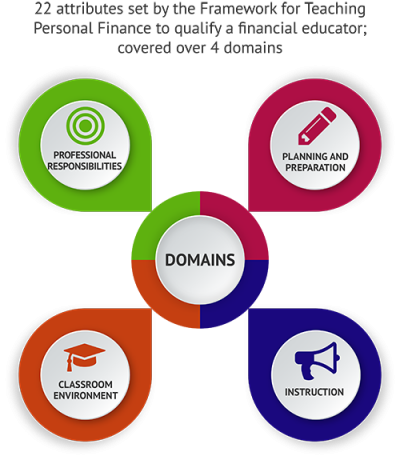 A Relatable, Experienced, Qualified Financial Educator
Jim had plenty of experience as a high school guidance counselor and he knew that the right educator would be a critical building block for his digital financial literacy project. Especially for an audience that naturally resisted learning, this program would require a teacher to be relatable to the students and experienced in the unique challenges and forces that these students contend with every day. The educator had to know what motivates and engages these kids. He or she also needed the proper credentials.
Jim found the perfect person, an NFEC Certified Financial Educator who had escaped the clutches of the inner-city thru smarts, hard work and perseverance. Jim also enlisted the help of a teacher at his high school with a background in finance. Now he had the knowledgeable, experienced support he needed.
Remarkable Results for this Pilot Financial Literacy Project
Including his local area and 5 community centers in his time zone, a total of 100 students committed to the program. The program must have had the right elements of support and engagement because 85 of them completed the program successfully. On top of that, those who stayed thru the end showed a remarkable improvement in their understanding and application of personal financial concepts. On all counts, this was a successful digital financial literacy project.
Jim excitedly put the numbers together and compiled a report. This would be helpful for the participating community centers and for himself, to spread the word and expand the reach of this successful pilot program.
After a Successful Digital Financial Literacy Project, the Real Work Begins
Jim knew that this was just the beginning for his program and for the students. Now he had a lot of financial literacy project ideas.
He recognized every student with a Completion Certificate and by congratulating them in the community centers' bulletin boards and emails. The Certificates would go a long way in helping the students get summer jobs.
Jim and the community centers would also use their resources for this next step of helping the Graduates get summer jobs asap, so they can put their newfound skills and knowledge to work right away.
Ben Bernanke, economist and current Chairman of the Federal Reserve (the U.S. central bank), recently expressed his opinions about the need for a financial literacy project for American youth. "The financial preparedness of our nation's youth is essential to their well-being and of vital importance to our economic future," said Bernanke. "In light of the problems that have arisen in the subprime mortgage market, we are reminded of how critically important it is for individuals to become financially literate at an early age so that they are better prepared to make decisions and navigate an increasingly complex financial marketplace."
As Bernanke nears the end of his tenure as Chair, his remarks resonate as we continue to witness the lingering effects of the 2008 Great Recession. Our nation's young people face uncertain futures due simply to a lack of money knowledge. While college education may prepare young adults to enter the workforce, without learning basic money skills—financial literacy 101, if you will—they will enter the real world unprepared to meet the personal finance challenges they are sure to face. Yet the fundamentals of financial literacy facts are more readily available and easier to teach and learn than many people realize.
With the help of the National Financial Educators Council, community colleges and universities across America are beginning to answer the clarion call raised by Bernanke and others who have a passion for improving the lives of our nation's youth. Schools are presenting their students with financial literacy education that will give them the confidence to take effective action toward fulfilling their personal, family, and global community goals.
Building financial literacy doesn't only help the students. The institutions can turn these personal finance programs toward accomplishing a variety of school goals, including improving enrollment rates, obtaining grants and sponsorships, and networking with community leaders and nonprofit groups. It's truly a win-win for everyone involved.