Financial Literacy Curriculum – High School
The National Financial Educators Council's financial literacy curriculum is not only engaging and fun; it motivates participants to take positive action. Designed around core education standards, the curriculum uses practical, hands-on learning so students reap the benefits of improved financial capabilities.
Today's youth want to learn about money. But unfortunately, most financial education curriculum is boring, outdated, and substandard of current educational benchmarks. These materials tend to turn students off from learning and leave educators frustrated. Given that you must teach financial literacy in a limited time frame, you want to choose lesson plans that will have lasting impact on the lives of your students.
The NFEC's youth financial literacy curriculum is enjoyable for teachers and students while meeting core educational standards. Created through collaboration between financial professionals, educators, and financial education experts, the NFEC's financial capability curriculum delivers practical lessons that our youth can use in the real world.
Details
The NFEC's high school curriculum meets educational standards (aligned with Common Core) while offering practical tools to help youth prepare for the financial real world. NFEC programs employ innovations that create an experiential learning experience to which students can readily relate.
During high school it is critical that students receive a comprehensive financial education to help prepare them for the financial realities they'll face as they gain independence. The NFEC's curriculum package is designed to prepare them for the real world. The complete course covers all aspects of their personal finances – from how to rent a place, to college loans, to setting up accounts, to investment education – comprehensive material that teaches them the skills they need to make positive financial decisions.
 Financial Literacy Curriculum High School Package

Over 90 Student Activities
Student Guide Reprint License
The high school-level financial literacy curriculum delivers the financial knowledge they need to successfully live on their own: how to purchase a car, rent a place, college loans, credit, debt, budgeting and other core basic topics. This comprehensive coursework also includes advanced retirement planning topics where the students compare investment options, assess their personal risk tolerance, and create a long-term personal financial plan.

67 classroom hours across 73 lessons
Over 10 specialty workshops are also included: Living on Your Own, Paying for College, Car Buying Workshop, Career Planning, Investing 101, Entrepreneurship Workshop, Building Your Financial Foundation and more.
Over 90 engaging activities and educational games
Outside-of-class study material
Testing, surveys, and long-term assessments
Instructors resources – Teachers guide, PPT, Multimedia tools
Print on Demand Center with 100 Student Guide reprints
Real Money Experience: Project-based Learning Package
The RMX Project-based Learning Package is student-led where the instructor acts as a facilitator. Graduates of this program will have a full financial game plan to successfully move out on their own. They have research places to rent, select insurance that fits their needs, establish accounts, reviewed their credit, decided on an educational budget and have a clear plan to being an independent adult.
12 hour student-led program in which participants develop a
personal financial plan for living on their own
Over 17 real-world activities
Hands on experiential learning
Project-based testing, surveys and long-term assessments
Multimedia tools
Print on Demand Center with 100 Student Guide reprints
Now included with the High School Curriculum Package

Article – Financial Literacy Curriculum: High School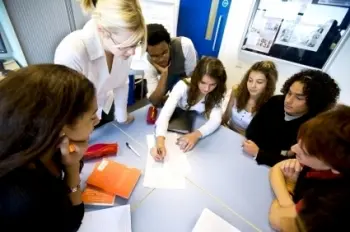 The financial problems being experienced by more than half of all adults today often stem from a few youthful mistakes that snowballed over time. Combine these youthful errors with the fact that most adults never receive a financial education, and you have many people suffering the consequences of financial illiteracy. Financial problems can be avoided when people are taught the NFEC financial literacy curriculum in high school—or at any point in their lives.
During high school, students form important financial habits. College-bound students must make big decisions about their financial futures. Yet the vast majority will never receive a practical financial education, nor even have a talk with their parents about money. This lack of personal finance education has long-lasting and far-reaching impact on the lives of the students as they mature into adulthood.
Young people who do receive personal finance education in high school report feeling more confident in their ability to make better financial decisions. Students are excited to learn the basic lessons that are included in top financial education curriculum, and the coursework is easier to understand than most secondary education classes. Reports show that today's youth want to learn about money and understand the impact of financial decisions on their lives.
The NFEC encourages parents, educators, and concerned citizens to teach the next generation about money. Such education can improve all areas of their lives and give them a head start that many of us wish we had been given when we were growing up. Share the NFEC's Financial Literacy Curriculum High School Edition with your students to empower them with the skills, knowledge, and confidence to make sound financial decisions for a positive future.
Share This Article