Financial Literacy College Students
When it comes to financial literacy, college students in the U.S. may be at a distinct disadvantage. According to recent studies, current economic conditions mean as many as 70% of college graduates are likely to move back in with their parents after they receive their degrees. But now there's a solution: the National Financial Educators Council (NFEC) has a broad scope of initiatives to promote financial literacy for college students.
Delivering compelling, relevant college financial literacy training has the potential to help both students and schools achieve a variety of goals. Colleges and universities, in collaboration with the NFEC, can develop programs that maximize student retention and encourage positive behavior change to help young adults build secure futures. The NFEC resources are modular in design to facilitate customization.
While solidly based in theory, the NFEC curriculum also is designed to be fun and engaging for the participants. The financial literacy activities for college students utilize hands-on strategies to give young people a chance to practice the money management skills they'll need once they venture out into the real world. All the events, curriculum materials, and online resources were developed by an award-winning team of educators, financial education experts, and financial professionals.
For colleges and universities, improving student financial literacy has many advantages. Financial problems have been cited as the major reason why students drop out of college. Improved graduation rates make institutions more attractive to new students. And giving students the tools they need to succeed in life enhances a college's reputation with parents, donors, the media, and the community as a whole.
Universities around the country may take advantage of the NFEC's turnkey solutions to promoting financial literacy among students, staff, and community members. Learn how these tools can be leveraged to accomplish institutional objectives.
NFEC Promotes Financial Literacy for College Students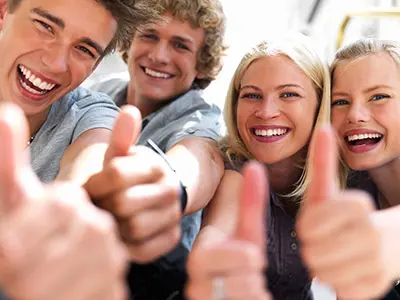 Colleges and universities all over the U.S. are beginning to recognize the massive potential value of programs that teach financial literacy for college students. According to the National Financial Educators Council (NFEC), an independent for-profit social enterprise organization, money problems form the number one reason why students drop out of higher education. Receiving the benefits of a college financial literacy program can make a huge difference in helping young adults stay in school.
But student retention is only one benefit of presenting financial literacy—college students not only receive practical money knowledge, but colleges can leverage the program toward accomplishing a variety of objectives. Students who study financial literacy topics are less likely to default on their student debts. Graduation rates go up. And the programs serve as attractive features for recruiting new students.
The NFEC has a college-level financial literacy curriculum that now is being used across the country and around the world to empower young adults with the skills they need to live successful lives post-graduation. The NFEC has a team of skilled, qualified financial professionals standing ready to tailor a campaign to a given university's individual and outreach needs.
From standalone workshops to comprehensive campus-wide and community campaigns, the NFEC has a variety of solutions to build financial literacy on a college campus. Their packages take a holistic approach to promoting financial wellness, with materials designed to reach not only students but also parents, staff, adults interested in picking up money skills, and organized campus groups.
"I think everyone should take the class at least once," was a comment from a community college student who recently took the NFEC's Financial Empowerment Workshop. The hands-on approach used in this course is designed to bring the lessons home and demonstrate practical skills that can last a lifetime.
Financial Literacy for College Students
Providing financial literacy programs for college students can help them excel in college and beyond. The vast majority of coursework that college students receive leading up to college helps them pick up the skills to earn more money. However, little if any time is spent showing them how to keep and grow the money they earn. Providing financial literacy for students can help balance out their education.
Most agree that having a college degree gives people an advantage. Studies show college graduates will earn almost a half-million more over their lifetime then someone that has not received their college degree. Even with a $500k advantage, there are many college graduates in foreclosure, debt and struggling financially simply because they simply were not provided a personal finance education.
The NFEC takes a holistic approach when designing financial literacy programs for college students. Focus is placed on helping the university accomplish their objectives as students are provided a practical financial education. Besides wanting college graduates to excel after school, many of the colleges the NFEC works with state three main objectives when developing a college money management program.
Reduce student loan defaults. With today's employment market, providing financial literacy for college students is becoming increasingly important. Study after study shows our youth and adults fail basic financial literacy tests. They don't know how to budget, save nor do they understand the importance of credit. It's no secret why the student loan default rates are so high.
The NFEC offers unique programs to help universities reduce student loan default rates. From multi-media learning centers to structured coursework, events and financial literacy workshops. The NFEC's latest events leverages technology to create an experiential learning experience that is fun and memorable. Making financial literacy for college students enjoyable and unique can improve the retention rates of the lessons.
Protect Title IV Funding. This issue is becoming increasingly important especially for the 'for-profit college' community. Adding programs that increase the financial capability of college students can help to protect Title IV Funding by reducing student default and dropout rates. Plus it can save all colleges the hassle of recalculating eligibility funds for that semester.
Improve graduation rates. Financial difficulties are one of the leading causes of students dropping out of college or 'taking a semester off'. Ensuring your students have completed a college financial literacy program can help the students be prepared for the financial realities they face in school.
One of our favorite programs, especially for entering freshmen, is the Real Money Experience money management workshop – Video below. Besides preparing them for their college finances it also motivates them to earn their degree and to start planning for their future after college. Getting the students to focus on the financial benefits a college degree offers and showing them how starting to save early can help them achieve their dreams can help to get them focused on the big picture. The results can be having highly motivated students.
Share This Article