Financial Education Services
Trevor Stoll
Turnkey Financial Education Services
The NFEC provides individuals and organizations with turnkey financial education service to support their programming needs. The NFEC's financial education campaigns encompass three core areas: Education, Awareness, and Sustainability. The objective of the financial education services provided is to reduce the time, expense, and personnel required to get a comprehensive financial education program up and running.
Combining comprehensive personal finance resources with awareness and revenue models helps you promote financial wellness on a wider scale while you accomplish your business objectives. Whether you want to start a financial education campaign or expand your existing initiative, the NFEC has a turnkey system to help you accomplish your objectives.
The college-level financial education campaigns generate campus and community buzz while providing students practical financial education lessons that will serve them throughout their life. Universities accomplish their goals as they provide students a needed life skill.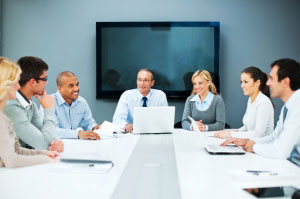 Turnkey financial education systems are available for financial professionals who wish to have major impact on their communities. Combining a financial literacy campaign with lead generation and retention tools helps financial professionals grow their business while they gain community recognition.
Concerned citizens and entrepreneurs who desire to bring a comprehensive financial education campaign to their community have a turnkey solution. Receive a package that includes awareness and revenue models.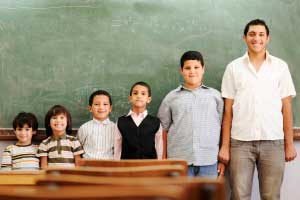 Private and public schools can access the NFEC's turnkey solutions. Curriculum, testing, promotions and sustainability tools helps schools achieve measureable improvement in their students' financial capabilities, while also making progress toward their overall school goals.
The NFEC provides nonprofit, community, and religious organizations with turnkey solutions to their financial education program needs. The solutions provided also support the organization in accomplishing their broader objectives.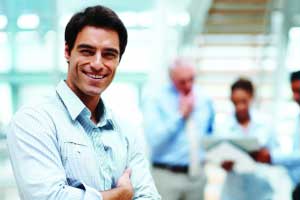 The NFEC provides comprehensive solutions to employers and 3rd parties that desire to deliver workplace financial education programming. From turnkey employee wellness packages to full service campaigns – the NFEC has your solution.
Financial Education Services
by Nick Hager, The Passport Series
Organizations that specialize in providing financial education services to help individuals, companies, schools and nonprofits are becoming increasingly popular. Realizing the benefit of financial literacy more people are seeking to obtain the financial education resources necessary to achieve a state of financial well being.
There is a broad range of financial education services that can help different organizations pick up the financial education resources necessary to lower their cost, increase the effectiveness and save time. With the broad range of products, services and financial education resources currently on the market, there is no need to reinvent the wheel. It just takes a qualified organization that provides financial education services to select those products that represent the best practices and implement those into the organizations' campaign.
Companies that provide financial education services typically start by evaluating your current financial literacy program and gaining a better understanding of the organizations' objectives. Then they recommend financial education resources and solutions that will help them best meet the needs of their clients.
A holistic financial education service could consist of financial education events, speakers, consultation, and act as a financial education resource that can provide clients the guidance necessary to create sustainable programs. That organization should have a resume in providing turnkey solution to your financial education service needs.
Financial literacy resources you may need include student guides, multimedia education sites, financial literacy curriculum, books and other resources that help clients in their efforts to create impactful programs. Be sure to align your choices with your audience. For instance, if you serve teenagers a phone app or multimedia course may be a better option than books.
In the current economic times there is more awareness for the need to share tested financial education resources. The front page of the newspaper typically tells the story: debt, foreclosure, bankruptcy, unemployment and other topics that help people recognize the need for money management education. In increasing number of people crave money management education and the growing demand has increased the need for financial education services.
There are many organizations need financial literacy resources but don't know where to start. An online search is a good first step. Often those that are seeking out financial education services may find other organizations using their own programs that they designed. Most are not willing to share their custom branded programs or the service they offer to their clients. However, if you do find a program you want to implement, you may be able to co-brand the program.
The best solution to finding financial education services is to locate organizations that specialize in helping others create sustainable programs. From financial literacy funding opportunities to the actual financial education resources, a one-stop shop makes this process much smoother.
One such company, the National Financial Educators Council (NFEC), specializes in providing a broad range of financial education resources and consultation services. They have designed solutions that have saved organizations thousands of dollars, greatly reduced the amount of time it takes to implement the proven financial education resources.
According to the NFEC, the most popular financial education resources they offer is the do-it-yourself financial education events. With training the events they offer can be implemented and shared by concerned citizens and other organizations. This also comes as a fully hosted financial education service event for those that feel more comfortable having experienced trainers handle this aspect.
The NFEC partnered with Mesa County and the City of Grand Junction among others and provided the Money XLive event and bring financial literacy in schools to serve thousands of youth through Money Month. This campaign is planned to continue annually until all students in Mesa County, CO have received the benefits that come with financial education services and education.
Whether creating financial education programs from scratch or modifying current campaigns, it is important to spend time on researching the most effective program that will help reach the established objective.
Financial Education Resources
The recent economic conditions have changed the investment advice from simply just buying real estate in California to getting a full blow financial literacy education. With this increased awareness, there are growing companies focused on providing financial education services to assist organizations and individuals.
People from all corners of the globe are actively seeking the financial education resources that will help them get a better handle on the current economic conditions. There are a few highly respected organizations that provide financial education services. Many provide the financial education resources and consultation necessary effectively implement financial education programs.
The National Financial Educators Councils' financial education services provide clients with a broad range of tools to build sustainable programs. Most have been built around the NFECs' financial literacy pyramid and standards, which exceed national and state standards.
Financial education services may include financial literacy curriculum, events, consultation, classes, pre / post tests and other financial education resources like home study courses, books and online education. Essentially all the tools you need can be provided by a quality organization that provides financial education services.
You can locate the financial literacy resources that best relate to your audience through a simple online search. You can also ask other organizations that have programs that you would like to follow. The NFECs' financial education services offer some of the top programs in the industry and have been recognized by major media and celebrities.
Locating quality financial education resources is important and the NFECs' financial literacy pyramid and financial education standards help guide clients, so they are confident they have all areas addressed.
The bottom line. If you're new to the financial education industry or want to update your program – talk to a NFEC education expert. The NFEC helps guide organizations to pick up the financial education resources that will make a true difference in the life of those you serve.
"As we enter our final week of the Money Cent$ grant series, I want to thank you again for the truly outstanding Money X Live program you recently presented at the Temecula Library. All the research and effort you put into preparing for the event was evident to all in attendance. The lively atmosphere and music created the perfect kickoff for our three-week money education series for children.

We have had many wonderful comments from parents & kids following your program. Please know how much we appreciate all you did to make the event so successful!

We also wanted to ask if it would be possible for us to include your wonderful handouts in the money grant notebook that we are compiling to share with other libraries who choose to replicate our financial education series for children?"
– Ginger Safstrom, Youth Services Coordinator, Temecula Public Library.
Share This Article