With a Sound Financial Education Kids Avoid Problems
The recent recession that swept across our country left many people jobless. In the wake of these economic problems and slow recovery, it's become more and more important to prepare kids for the financial real world. If they get a solid financial education, kids have many advantages. Here's where parents, educators, and concerned community leaders can make a difference.
Very few schools currently offer financial education for kids. But there are a few options available outside the school system, including financial literacy programs or "money camps." One example of a good choice can be found by contacting the National Financial Educators Council (NFEC). The NFEC is an independent organization that offers personal finance training for all ages, from preschool through senior citizens.
Providing a kid financial education may be the best way to ensure that he or she has a chance to become financially independent in adulthood. The recent economic crisis has made it more difficult for young people to obtain viable employment and move out on their own unless they have pursued some kind of higher learning. And preparing kids for college should include teaching them how to (and how not to) spend their money. Starting young helps kids develop good habits that last throughout their lifetimes.
Building a sound relationship between kids and money management starts with the parents. Parents who spend their money in responsible, mature ways and then explain the reasoning behind those spending behaviors give children a jump start toward financial freedom and security.
The NFEC approach to financial literacy for kids is holistic and incorporates hands-on learning and practical activities that give youth a chance to practice money skills that will help them achieve their goals and avoid financial pitfalls later on. Information about the NFEC programs is available on the National Financial Educators Council website: http://www.FinancialEducatorsCouncil.org
Financial Education for Kids has Never Been More Important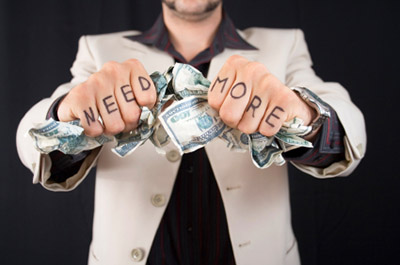 The recent economic slowdown has touched a huge population all across the country. Now more than ever, financial education for kids becomes critically important. Raising money-smart children will afford them the ability to recognize and capitalize on opportunities which will help them pursue their own personal American Dreams.
What options are available in terms of financial education for children? Schools face increasingly stringent testing requirements and budget cuts, so very few of them have the resources to offer financial training. Most kids do get money knowledge from their parents, yet few parents possess the skills to teach personal finance for kids effectively.
Children today face an unpleasant future which probably will include higher taxes, reduced services, and drastic cuts to Social Security and Medicare. In fact, according to the Government Accountability Office, the SSI system may be bankrupt by 2037. And our kids are the ones who will bear the burden of the country's $40 trillion and growing budget deficit. Although our kids will face larger challenges than we did, giving them a solid financial education now can make all the difference.
Courses now are available to help give kids financial education that works. Home schooling financial literacy curricula with a proven track record are on the market. These programs are designed to educate and entertain children while they receive a financial education. Some campaigns, like the ones promoted by the National Financial Educators Council (NFEC), even partner with sports stars and celebrities to draw children's attention and create media awareness.
By building networks and partnerships between parents, nonprofits, schools, teachers, and community leaders, the NFEC is making a difference. This organization teaches kids practical money management skills via curriculum, events, camps, workshops, training, and products. Financial training for kids has never been more crucial than in today's economy, and thanks to the NFEC they can have hope for the future.
Financial Education for Kids Article References
Financial Education for Kids Programs
Developing Healthier Financial Habits
Share This Article