Financial Education for Children Saves them Money for a Lifetime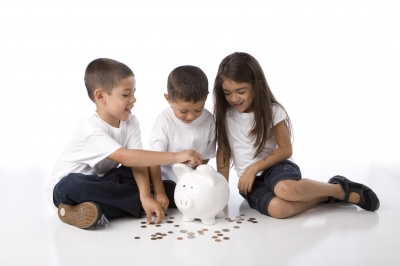 A solid financial education for children is not just possible, it's essential. The National Financial Educators Council (NFEC) is dedicated to teaching today's youth about money. According to the NFEC, when parents find out about that mission, their most common response is, "I wish someone would have taught me this when I was growing up!"
Many of us learned our money lessons at the school of hard knocks, but our children's lives can be different. Financial literacy for children starts at home. The simplest of money tips, like how to build good credit, can save an average person tens of thousands—even hundreds of thousands of dollars over the course of a lifetime. For example, on an average-priced car, the difference between having good credit compared to bad credit will be worth about $12,000 on a five-year loan!
The sad reality is that our children will face a lot of challenges by the time they reach adulthood. Social Security may go bankrupt, taxes will be higher, and services are likely to be scarce by the time our kids have grown up. But by getting a good financial education, kids have a jump on life. They will be happier, healthier, and better able to enjoy the good things life has to offer.
The NFEC is a leader in developing financial education for children of all ages. They have curriculum packages, fun activities, online resources, and full-scale events. The organization also trains some of the most highly-regarded financial educators in the country. Parents can receive a lot of good tips and information by contacting the NFEC.
Think of it this way: you wouldn't let your kids drive a car without driver's education, would you? Well, don't send them out into the real world of adulthood without a financial education.
Financial Education for Children Article References
Financial Education for Children Programs
Skills for Children with Financial Education
Share This Article