NFEC Announces Availability of High-quality Financial Capability Resources
The National Financial Educators Council (NFEC) releases a wide variety of financial capability resources – the most comprehensive set of resources available today, all soundly based in the latest research on educational principles and recognized best practices for financial literacy education. Any organizations and individuals with a desire to raise financial capabilities in their communities can gain access to these superior-grade financial literacy resources.
This complete complement of financial wellness resources is designed to be customizable to reach any audience – people from all age groups, demographics, socioeconomic status, and current financial situations. The NFEC has developed this full set of personal finance resource materials with the assistance of an expert team drawn from the best in the financial education sphere.
Financial Wellness Resources Align with Educational Principles Grounded in Current Research
You can count on the NFEC's financial capability resources to fully align with the latest research-based educational principles. That means all the materials support learners to develop positive financial behaviors, acquire money management knowledge, and set up workable systems to move them toward stronger financial positioning. For example, they can address issues such as 10% of college students believing credit cards are "free money". Because the NFEC grounds all its development in research-based financial education ideology, its resources incorporate insights from both recognized pedagogy and the current knowledge base about attitudinal and behavioral change.
The NFEC's educational methodologies, therefore, account for the fact that each person has a unique set of financial habits, emotional relationship with money, and current personal finance reality. In other words, every learner is different, and any personal finance resources used should be adaptable to address those unique needs.
Thus the financial wellness resources in the NFEC's curriculum are intentionally modular by design, to support the full range of learner abilities and learning styles. Each module can be scaffolded according to student progress toward measurable outcomes. The desired outcomes are formed around levels of knowledge, ability, beliefs, and financial habits.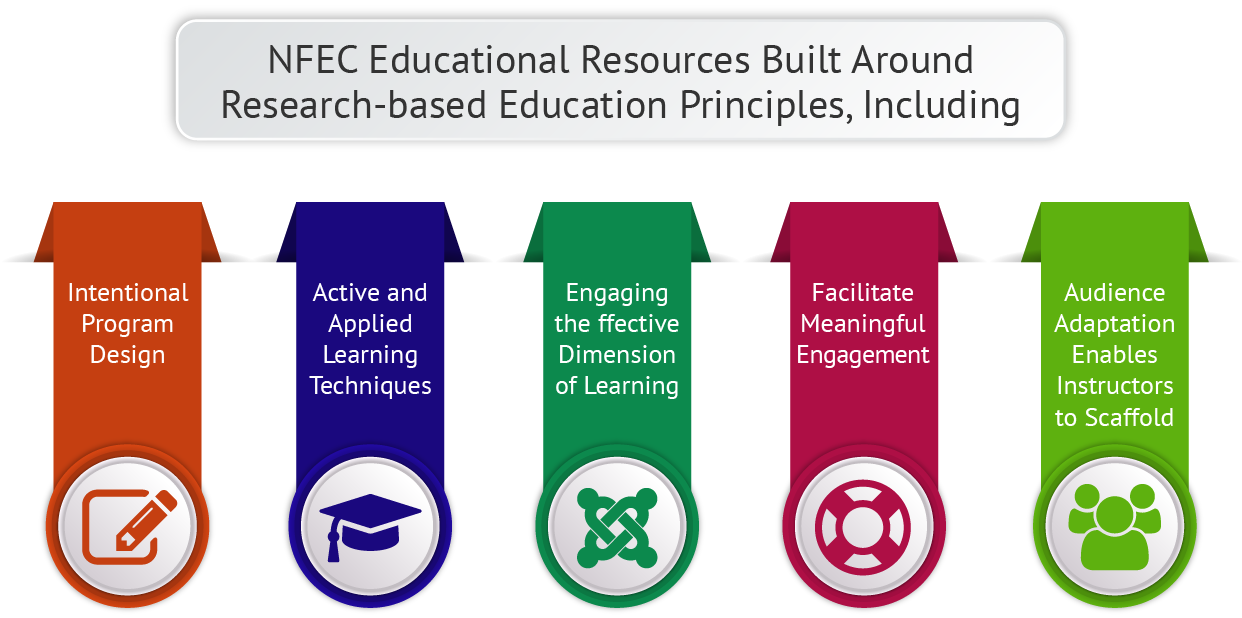 Multimethod Delivery Options Characterize NFEC Financial Capability Resources
Educational research has proven that using a mixture of delivery methods increases student retention of the material, offers timely learning, and reminds learners of important points as they come up in their daily lives. In well-planned financial wellness resources like the NFEC's, all components work together toward a common goal.
These financial literacy lesson plans achieve optimal results by combining features of direct education, technology-based delivery, and continuing support. By adding multiple program touchpoints, this multimethod approach reaches participants with messaging before the program begins, during lesson delivery, and after program conclusion to ensure that learners build and maintain interest, retain and apply what they've learned.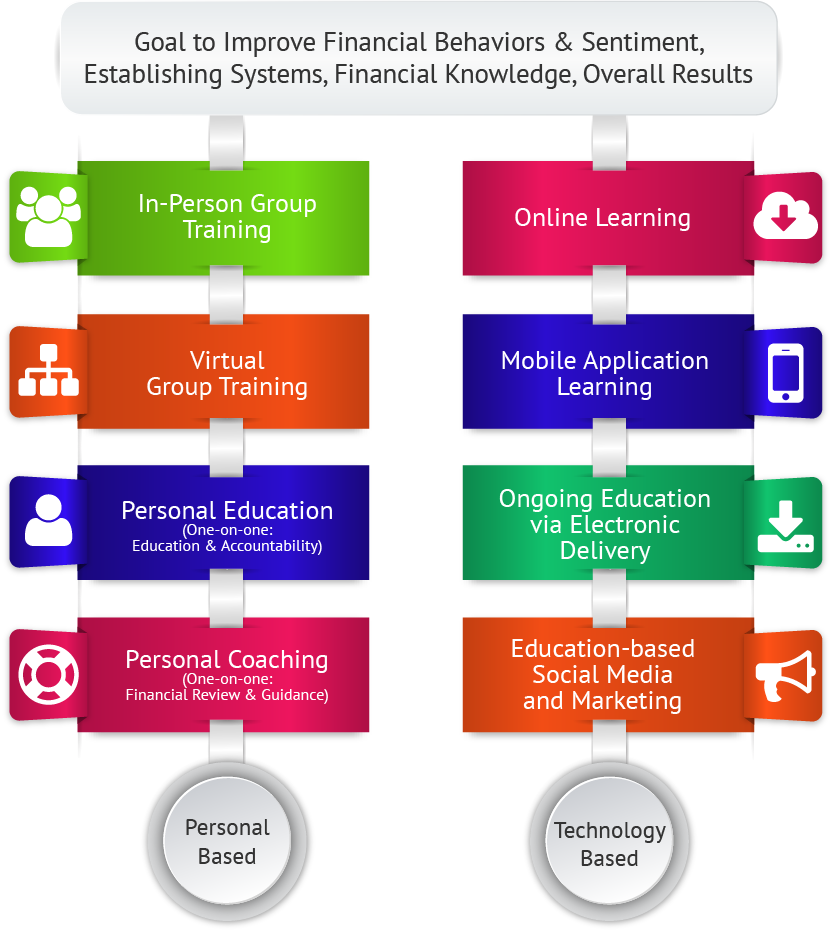 Featured by The Federal Reserve
The Federal Reserve has featured the NFEC's multimethod approach on college campuses as a case study example of best practices.