ERISA Training & Workshop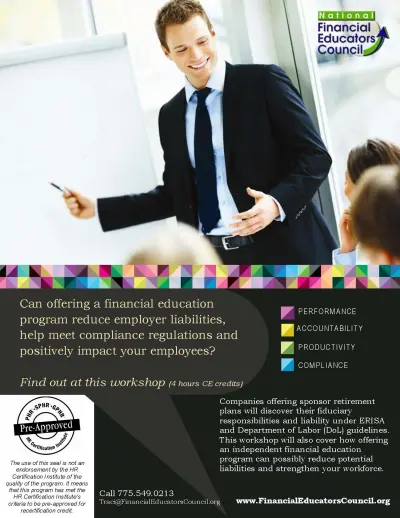 Can offering a financial education program reduce employer liabilities, help meet compliance regulations, and positively impact employees?  Find out at this ERISA training workshop (4 hours CE credits).
Companies offering sponsor retirement plans will discover their fiduciary responsibilities and liability under ERISA and Department of Labor (DoL) guidelines. This workshop also covers how offering an independent employee financial education program can reduce potential liabilities and strengthen your workforce.
Contact Us For Registration Details