Financial Services Professional & Financial Literacy Advocate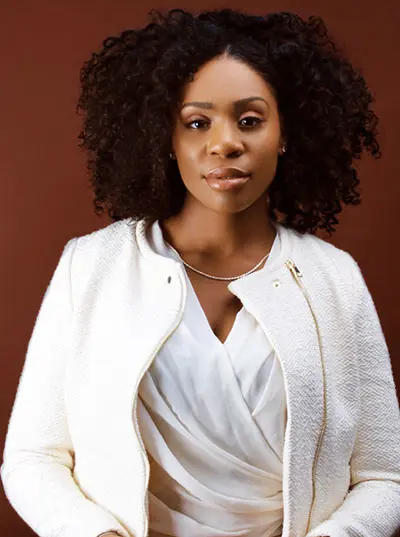 I still remember entering college as a first generation college student with no knowledge about college and absolutely no idea how to manage my fiances. I was determined to not only be successful in college but learn how to manage my finances so that I could live the life I deserved. After college I worked at a credit union and learned that there was even more to learn to progress financially. My mission is to teach students how to manage their finances before they go to college and teach college students to manage their finances and plan for the future. I am also on a mission to teach black families how to manage their money and increase their credit scores to live the lives they deserve.
DaChana Blaydes is an author, award-winning speaker, NFEC Certified Financial Education Instructor, and professional speaking coach. She graduated from Michigan State University with her Bachelors in Business Management minoring in African and African-American studies. Throughout her collegiate career, she has interned with three Fortune 400 companies. Blaydes is the 2016 Multicultural Heroes Hall of Fame Case Competition winner, successfully inducting Maya Angelou into the heroes' hall of fame and has earned the title of 30 Top Speakers by Toastmasters International. Ms. DaChana has dedicated her services to her community through mentorship, community service, and investment.
DaChana Blaydes grew up in the Brewster Projects in Detroit, Michigan where she began her educational experience in Detroit Public Schools. When her parents divorced, it was the beginning of her complex educational journey. Due to her family's financial instability, they moved many times involuntarily. By the time she went to high school, she had already attended 15 different schools. Although she had to adjust to new school environments, she still pursued honors and Advanced Placement courses in middle and high school.
DaChana later pursued her Bachelor's degree at Michigan State University as a first-generation college student unsure of the journey ahead. She excelled as a freshman, receiving a 4.0 in all her classes and was involved on her college campus. After spending a year as a Resident Assistant, Blaydes found a passion for guiding students through their collegiate career. She would later mentor 10 students, ranging from freshmen, sophomores, and juniors through their academic success, community involvement, and career development. Other MSU students requested to receive her mentorship but she declined so that she could remain an effective mentor for her current mentees. DaChana's willingness to reach those students, she decided to create a book/workbook to guide other college students to assist them along their journey. Blaydes would graduate as an author and award-winning speaker, leaving her mark on Michigan State University's campus.

The NFEC & Your Selected Speaker Follow a Four Step Process

See the latest honorees from Financial Educators Day and submit a worthy candidate for next year!
See the latest NFEC nationwide testing results on financial literacy, updated for 2019
Share This Article