Looking for a Financial Coaching Professional? Turn to Certified Personal Finance Consultants (CPFCs)
Anyone can call him or herself a financial coach. There are no regulations or legally-mandated standards. So how do you find a financial coach you can trust?
Look for the Certified Personal Finance Consultant (CPFC) designation.
Earning the CPFC credentials means that your coach has passed rigorous training requirements, a background check, is mandated to comply with standards, and always operates as fiduciary to you – meaning your coach must put your interests first.
Working toward a more secure financial situation involves addressing many areas of your finances and behaviors and addressing the ever-changing financial landscape. It takes an expert with diverse skill sets to best support you to work toward your personal goals.
When you consider whom to trust to help you down the path toward financial wellness, feel secure knowing that CPFCs have proven their abilities and are 100% committed to you.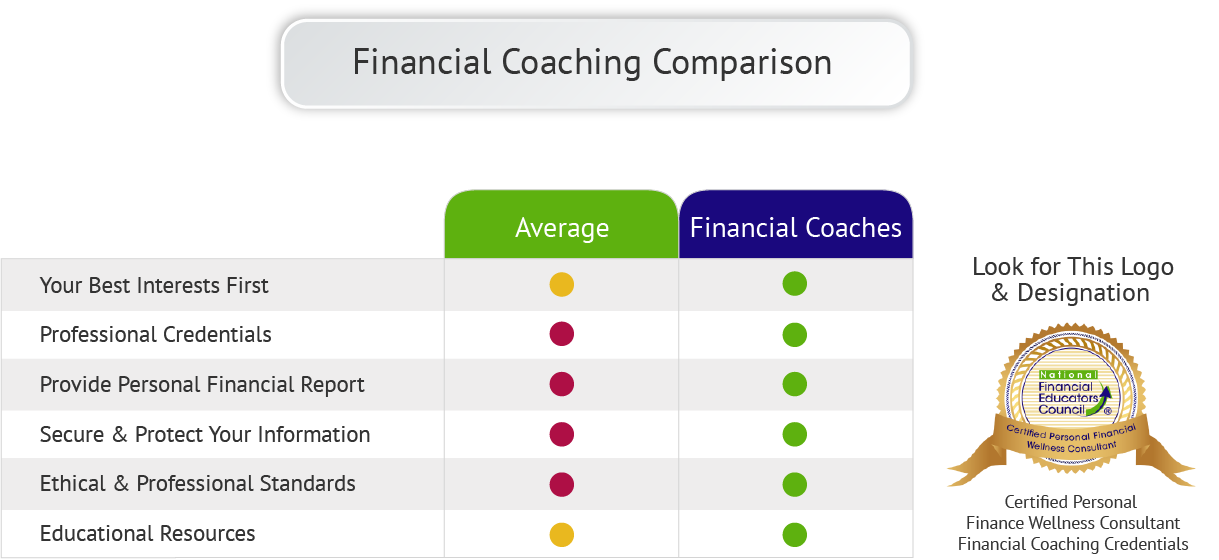 Questions to Identify Qualified Financial Coaching Professionals
So when you interview financial coaches, what questions should you ask? We've put together a list of top questions you should ask any financial coach you consider working with.
What is a Money Management Coach?
What's in a Name? Different Types of Advisors.