Financial Literacy Speakers Combine Expertise, Public Speaking Skill
The National Financial Educators Council brings together Financial Literacy Speakers and advocates capable to conduct the highest quality financial education presentations, helping improve the personal finance capabilities of the people you serve. Speakers come from a variety of backgrounds, but all share a passion for teaching personal finance and have passed a rigorous program to become certified by the NFEC and are recognized as a qualified financial literacy speaker. They have proven skills at presenting to a variety of audiences, covering the gamut of money management concepts – from rudimentary to complex.
Choose Expert Financial Literacy Speakers
Qualified Financial Literacy Speaker

NFEC Certified & Approved
Peace of Mind

Systemized Speaker Processes, Live Updates
Quality Educational Materials

Aligned with Your Brand
Expert Consultation & Support

Direct Contact with Lead
The list available here offers your choice of financial literacy speakers who have been certified through a rigorous training program to meet with NFEC approval. Choosing financial literacy speakers from this list gives you peace of mind because they will follow proven speaker systems and give you live updates at each stage. The speakers come ready with highest-quality educational materials aligned with your branding. Direct contact with a lead counselor assigned to your event offers you ongoing expertise and consultation.
The Four Phases that Define Financial Literacy Speakers
Your campaign will be managed by a campaign director with proven expertise in managing all aspects of a financial education initiative and our team of qualified finance speakers. Serving as your direct point of contact, the director will organize communications, manage promotions, and liaise with sponsors to ensure that your goals are met. He/she will also prepare the speaker to align the presentation with your objectives.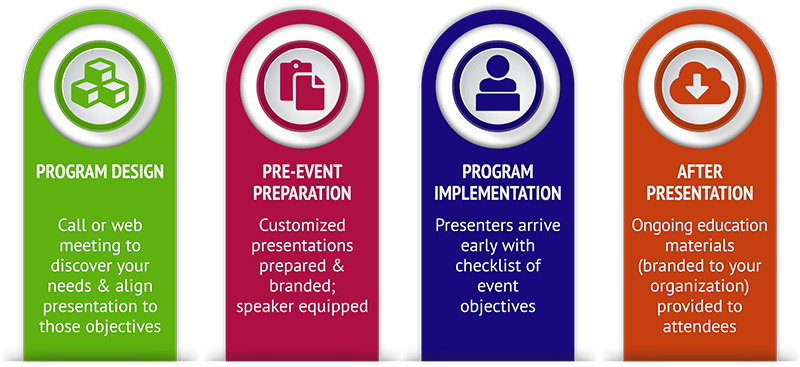 Financial Literacy Speakers Meet National Framework Standards
When you choose Financial Literacy Speakers certified by the NFEC, you receive assurance that they meet the highest standards defining the skills and capabilities of
top-notch financial speakers
. The criteria specified by the Framework for Teaching Personal Finance provide professional development standards and tools for teacher preparation, performance measurement, and self-evaluation.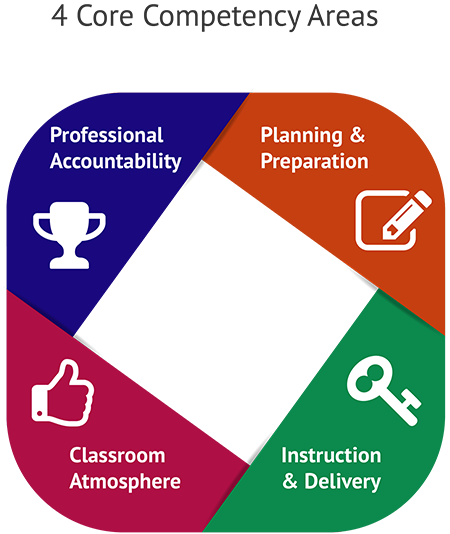 Case Study – Aspen Academy
Aspen Academy recently sought a comprehensive financial education initiative to roll out to all its students, from pre-kindergarten through grade 8. The NFEC responded to this call by aligning speakers and creating a custom 200-hour curriculum package that met Aspen's goal to "help our children make sound financial decisions for a promising future."
Program design began with the creation of the National Financial Literacy Framework & Standards, which was developed with the assistance of Dr. Heidi Jacob's Curriculum 21 consultants. The NFEC chose Dr. Ann Johnson as Director of Professional Development for Curriculum 21 due to her professional expertise in curriculum design and mapping. The team of personal finance experts and education consultants assured that the materials were integrated with Common Core Standards, and the NFEC made sure the speakers were fully trained and prepared.
After the outcome goals were defined, the materials were custom-branded to meet Aspen's specified needs. Post-program educational resources were provided both to support the ongoing personal finance learning of the students, and to involve parents and community members in the process.
Financial Literacy Speakers
The NFEC's Personal Finance Speakers Association has brought together financial literacy speakers and advocate to offer financial education programming to your community. This Association is comprised of financial education experts, industry professionals, celebrities, educators, and advocates provide presentations to schools, businesses, and organizations to improve the financial capabilities of the people you serve.
Members of the NFEC's Personal Finance Speakers Association come from a variety of backgrounds; yet they share a common passion for teaching personal finance and have successfully passed the NFEC's Certified Financial Education Instructor coursework. Our graduates possess the knowledge and expertise to effectively deliver the workshops, keynote presentations, advocacy events and are skilled at creating a memorable participant experience.
In addition to having highly-qualified presenters, education-grade curriculum is used. NFEC presentations are engaging, fun, and meet education standards while being practical in nature. The financial literacy curriculum delivers measurable improvement in the financial capabilities of participants while providing detailed steps that encourage them to take positive financial action.
From workshops to keynote presentations, NFEC financial literacy speakers deliver 100% independent information – no products or services are ever promoted or sold.
Enjoy these benefits with NFEC speakers:
Consultation & Support: The NFEC has produced hundreds of events from nationwide campaigns that reach hundreds of thousands to smaller community workshops. Our consultations help ensure that your event is successful.  We encourage Volunteer Presenters to complete the Certified Financial Education Instructor coursework; however, certification is not a requirement.
Planning & Communication: You are always in the loop with our event communication package. Receive the details that will help you rest assured: travel confirmation, emergency numbers, presentation outline, timely updates, and other important information.
Security: Sleep easy the night before the event. You receive two direct points of contact in addition to your selected financial literacy speaker and a backup presenter is scheduled to anticipate any unforeseen circumstance.
Expert Presenters: Members of the Personal Finance Speakers Associations have graduated the Certified Financial Education Instructor training program and our keynote speakers have publicly demonstrated their expertise.
Promotions & Marketing Materials: The NFEC provides a custom communication package for select clients. Press releases, support material, marketing pieces, event check-off list, email communication and custom webpage are available for your organization's use.
(Optional) Full-service Event Production: Leave it to the NFEC production team to handle all aspects of your event.
NFEC Source for Financial Literacy Speakers
Companies, schools, and community organizations around the world have come to recognize the value of improving people's financial literacy to help them face current economic challenges. The National Financial Educators Council (NFEC) has been credited with revolutionizing the financial literacy movement. The NFEC formed the Personal Finance Speakers Association (PFSA) to provide qualified financial literacy speakers who possess the skills and credentials to reach a global audience with effective financial education.
This speakers' bureau is the first to feature financial educators, experts, advocates, and presenters. The PFSA is composed of graduates of the NFEC's certified financial education instructor training, a rigorous program that provides speakers with the knowledge and confidence to present effective financial training.
Anyone with an interest in becoming a finance speaker should contact the NFEC for information about their certification program. The NFEC's certified instructor training meets standards for continuing education credit, and is offered through several universities across the U.S. Once you graduate the coursework, you automatically become a member of the PFSA. In addition to preparing speakers for teaching financial literacy, NFEC promotes members of the speakers' bureau and provides a liaison for booking speaking engagements. Membership in the PFSA carries many benefits for speakers, including awards, résumé-building opportunities, media promotions, and marketing materials.
Certified speakers have been trained to present the NFEC's state-of-the-art financial literacy curriculum. This curriculum is available to reach all ages and audience types. Whether a group wants to learn the basics of setting up a bank account or long-term estate planning, the NFEC has a curriculum package to meet their needs.
The NFEC has a proven track record of helping members of the PFSA gain the training and passion to make events memorable and deliver the curriculum effectively. The organization has become recognized nationwide as the one-stop source for qualified, confident financial literacy speakers.
The Personal Finance Speakers Association has hundreds of members from around the country; view a small sample of our speakers below:
Dan Kadlec is a leading author, Time Magazine writer, and journalist covering the global financial literacy movement. He has appeared on Oprah and had an article featured on the cover of Time.
Yamila Constantino is an award-winning journalist with two decades of experience in the financial realm. She has been included twice on Hispanic Magazine's "One Hundred Top Latinas in the U.S." list.
Vince Shorb is one of the original founders of the NFEC and a global influencer promoting the financial literacy movement. The OC Register named him the "leading youth financial literacy expert."
Diane Larsen is an award-winning educator and the NFEC's lead instructor for the Certified Financial Education Instructor course. She has traveled internationally to share best practices for teaching financial literacy with educators.
Tony Steuer is the leading expert on insurance education and holds the CLU, LA, CPFFE designations. His insurance book was named by Forbes as one of the top nine "Great Investment Books to Read."
Dianne Jennings is host of Mine Your Business (NPR) and co-hosts the Tim Ridley Radio Show. She leads the NFEC's outreach effort to religious organizations.
Steve Repak is a Certified Financial Planner™, Army veteran, and author of the book Dollars & Uncommon Sense: Basic Training for Your Money.
Laura Adams is a writer and host of the "Money Girl" podcast, a top-10 show on iTunes with 500,000+ downloads per month. Her programs have helped millions of people pick up crucial financial skill sets.
Jayne Black is the national spokesperson for SavingsFund, founder of Saving Smart for Five Generations, and recognized expert on topics that relate to women's financial education.
Gary R. Jaeckel is a leading expert in teaching personal finance. His book is featured in the NFEC's Certified Financial Education Instructor course and provides the methods and pedagogies of teaching money management lesson plans adopted by the NFEC.
Max Jaffe is an expert on money handling. People describe his programs as dynamic and compelling. His instruction provides the motivation and strategies necessary to take care of debt today while saving for tomorrow.
Stan Webb is a Certified Fund Specialist and Certified Senior Advisor. He has developed sustainable financial education campaigns that are expanding throughout surrounding communities.
Brian Nelson Ford is a workplace financial education expert. Business Q Magazine recently named Brian one of the top 10 entrepreneurs in Utah.
Michael Costigan became an internationally recognized speaker at age 19. Michael has earned a reputation as a leading authority on youth leadership, and bridges personal finance topics to help students achieve success.
Meka West has volunteered more than 900 hours over the past two years to teach, conduct outreach, and provide financial literacy curriculum in her community.
Ornella Grosz has emerged as an optimistic financial voice during a turbulent and uncertain economy. She is a keynote speaker, author, and financial expert.
Community organizations that are planning a public event can benefit greatly from booking a financial literacy speaker through the National Financial Educators Council. The NFEC has created the Personal Finance Speakers Bureau, the first national organization that provides speakers focused on building financial competencies. This speakers' bureau can serve any audience with messages designed to motivate attendees to take positive action toward improving their financial futures.
The PFSA is a respected group of finance speakers who have reached a global audience with the financial literacy message. PFSA members are recognized leaders in the personal finance space. This speakers' bureau comprises all levels of personal finance speaker, from recent certification graduates to high-profile celebrities.
All members of the speakers association are required to complete the CFEI (Certified Financial Education Instructor) training, a rigorous course that prepares graduates to entertain and engage audiences of all ages and backgrounds. Certified instructors have demonstrated the knowledge and confidence to present the NFEC's financial literacy curriculum and have honed their presentation skills to ensure effective delivery. CFEI coursework has been approved by the Certified Financial Planner Board of Standards for Continuing Education credits. The training is offered through several universities nationwide.
Since speakers often have a very limited time with participants in an event, the CFEI teaches educators how to focus their presentations for maximum impact. Thus the NFEC has incorporated a sales approach to teaching financial literacy. They teach their speakers to build rapport by sharing personal stories and making topics personally relevant to the audience. Lessons are aligned with benefits to provide audience motivation. The overall goal of every presentation is to inspire attendees to take positive action. Whether an event is designed for kids or seniors, shelter residents or the wealthy, the NFEC has a speaker who can reach any audience with personal finance education.
Find a Finance Speaker with a Professional Touch
Looking for a finance speaker to lend a professional touch to your next event? The National Financial Educators Council (NFEC) has the answer. They have founded the Personal Finance Speakers Association, the first national speakers' bureau that covers financial education material. This team of highly-trained and certified presenters, keynote speakers, and advocates will provide that professional touch you're looking for.
The NFEC is an independent group with a social enterprise model. The organization is dedicated to raising the financial capabilities of people around the globe, thus giving them the opportunity to improve their lives, the lives of their loved ones, and the lives of people they reach. The NFEC's team of credible, qualified finance speakers can help make your next event so memorable that participants will be talking about it for months to come.
Booking a motivational financial literacy speaker is easy. The NFEC has featured presenters who are skilled at gaining rapport, entertaining and engaging audiences of all ages and walks of life, with interactive techniques that really bring the message home. Further, these speakers are recognized experts. All members of the speakers association have completed the coursework and educational requirements to become certified financial education speakers that meet the NFEC's stringent standards.
If building financial competencies among your employees, members, or people you serve is one of your organizational goals, or if you simply would like to include personal finance as a topic at your next event, the NFEC has a speaker that will meet your needs and budget. Speakers who are members of the Personal Finance Speakers Association are not only certified and credible. They have honed their presentation skills and attained the confidence to entertain while they educate. A speaker from the NFEC will ensure that attendees leave your event inspired to take action toward financial wellness.