NFEC Brings Financial Literacy Lessons to a Global Audience
What is financial literacy? According to the National Financial Educators Council (NFEC), the term means "having the skills to become able to afford your goals, lifestyle, and aspirations." But where can people learn financial literacy lessons that give them those essential skills? The NFEC has developed a set of curricula designed to improve the financial capabilities of a global audience.
Teaching financial literacy effectively requires the right kind of training and high-quality materials rooted in best practices for driving the messages home. The NFEC offers both. Their curriculum packages, along with the Certified Financial Education Instructor (CFEI) training program, prepare people completely for teaching financial literacy to groups of any size, age, or background.
For state-of-the-art financial literacy lesson plans, the NFEC programs are unparalleled. Every package comes complete with student guides, instructor guides, supportive activities, and multimedia resources to ensure the most positive participant experience. And every CFEI graduate has demonstrated the ability to deliver the materials effectively using the NFEC's fun, engaging teaching model. Participants who go through the curriculum report feeling more confident in their financial capabilities and more highly motivated to take positive action toward their financial futures.
Improving the financial literacy of citizens around the globe is the NFEC's stated mission, and the curricula they've developed can help turn that mission into a reality. Their educational philosophy—motivate, engage, educate, and move to action—has guided the creation of a financial literacy lesson plan to fit each topic and reach every audience. Effective teaching starts with the instructor developing a firm belief in the value of financial education and a comprehensive understanding of the many benefits learning about money can bring.
NFEC curriculum has been developed for multiple age groups, ranging from preschool-aged kids to mature adults. Youth can be taught how to proactively avoid common money mistakes. Adults, on the other hand, can be guided toward strategies that help them get out of financial difficulties they already face. The NFEC has tailored programs for these purposes and more.
Effective Money Management Lessons Move People toward Lifelong Goals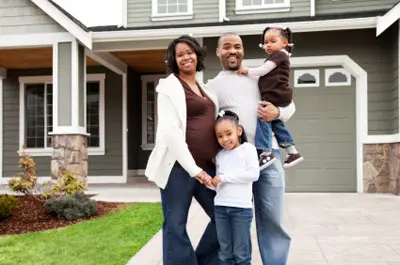 What if I told you that the lifestyle you've dreamed of is within your reach? Most people agree that being able to afford their dream lives would be an incredible feeling. And yet so few actually attain their desired lifestyles. The good news is that simply learning a few essential money management lessons can have a vast influence on moving people toward their dream lives.
Now there are curricula for teaching money management that have been crafted to enable people to live their dreams. The National Financial Educators Council (NFEC), in collaboration with a panel of financial experts, has created a series of programs that teach financial capability to a variety of audiences. These curriculum packages have unique benefits:
Goal-driven. These money management lesson plans start by having participants identify their dreams. Then the students set realistic goals inspired by those dreams and develop plans for achieving them.
Action-oriented. All the NFEC materials are aimed at motivating participants to make positive changes in their financial behaviors so those behaviors eventually become habits.
Engaging. Using practical activities and interactivity, all the lessons are designed to engage audience attention and maximize retention.
Theory-based. NFEC curriculum development was guided by the advice of top financial professionals and the findings of stringent empirical research. Every money management lesson plan in these programs is firmly based in economic, psychological, and/or learning theory.
Age-appropriate. Programs are available that have been tailored to audiences at each developmental stage, from preschool to mature adults.
The NFEC is an independent organization with a social enterprise business model. Their mission is to create a world whose citizens have the financial capabilities to make informed decisions that affect their wellbeing. Curriculum development is just one piece of the NFEC's comprehensive efforts to promote financial literacy worldwide and assist people everywhere to accomplish their dreams.
Real-life Stories Motivate Instructors to Teach Personal Finance Lessons
The National Financial Educators Council (NFEC) offers a certification program for anyone who feels passionate to teach personal finance lessons. There are many reasons why people choose to become Certified Financial Education Instructors (CFEI), but the most compelling motivation has its roots in the personal finance lessons learned by making financial mistakes. Every individual has a personal story regarding his or her relationship with money; we all have encountered at least one personal finance lesson that contributes to our unique background. These personal stories can be repurposed into a passion for teaching personal finance.
Those who do complete the training and become certified receive all the benefits provided by the NFEC's available resources and guidance. Every CFEI instructor is qualified to teach the NFEC state-of-the-art curricula, which include personal finance lesson plans for middle school as well as preschool, high school, and adults. These cutting-edge curriculum packages use practical hands-on activities to help move participants toward positive action to improve their chances at financial security for a lifetime.
In the personal finance curriculum for high school students, for example, the students are guided through a series of exercises designed to simulate the decisions they will need to make when they venture out into the real world. These practical exercises include setting life and financial goals, budgeting, learning how to rent a living space, choosing insurance coverage and providers, and comprehending the basics of investments. High school participants in this curriculum have reported feeling increased confidence in their ability to become financially and emotionally independent.
What is your unique experience with personal finance? What motivates you to help others avoid the common financial pitfalls into which so many members of our society fall? Turn your story into a passion and learn more about the NFEC's curriculum and instructor training now.