Suggestions for Teaching Financial Education in High School

The best approaches to teaching financial education in high school are those that address the real-world financial decisions and obstacles young people face. This article talks about those issues and how financial education programs can make use of that information.
Leading Workshop Subjects for Financial Education in High School

High school students today will be encountering certain life experiences that can usefully guide the financial subjects from which they would most benefit. If you teach lessons that help them make key life decisions, they'll be more engaged and eager to learn. For instance, many students in grades 9 and 10 are probably interested in buying an automobile or other vehicle. Our car purchase workshops cover the relevant topics of setting financial goals, budgeting for the purchase, identifying all the expenses (including registration, fees, maintenance, and fuel), insurance coverage, and qualifying for credit.
Paying for college is another major topic of interest to teens. Financial education for high school students might include our college funding workshop, which discusses college/career planning, developing a school budget, assessing the return on investment (ROI) of attending college, and a host of options to help pay for education (e.g. scholarships, grants, work-study, part-time work, and loans).
Another prime example is helping high schoolers prepare for the financial realities of living on their own. We have a moving out workshop that covers the themes of money goal-setting, setting up accounts, creating a working budget, car-buying, identifying all one's living expenses, insurance, and credit/debt.
Financial Education for High School Students Should Address Barriers

In addition to the important life events kids will experience, financial education for high school students should address the barriers to young people making sound decisions about money. The first area to confront is the students' family financial situations. Based on their demographic backgrounds, teens are likely to have encountered a countless variety of money environments at home. Yet although coming from a household with a certain SES may have impact on kids' money management, there is always room for them to learn and grow.
High school-aged students also are exposed to a wide range of influences that affect how they handle money. Parents have strong effect on kids' financial capabilities, whether their influence is direct or indirect. The peer group also exerts intense pressure that partly determines adolescents' saving and spending habits. And there's no disagreement about the power of advertising to influence young people's behavior.
By high school, kids have formed a whole set of financial beliefs and attitudes that have impact on their habits. For example, self-efficacy, a concept first introduced by Albert Bandura (1977), refers to feeling able to handle a situation skillfully. Relative to financial education, self-efficacy is important to develop in order to make effective financial decisions. (Journal of Financial Counseling and Planning 25:2).
Financial education in high school is rarely taught, but it represents one way to address these problems and help adolescents develop life skills that can carry on throughout adulthood.
Nowadays we all recognize how important it is for young people to get a good education. Indeed, young adults without a college degree are having more and more difficulty obtaining employment and becoming independent than ever before. But providing kids with a firm educational foundation in academic subjects—like math, science, English, and history—is just part of the picture. Our youth also need a high school financial education to prepare them for life's challenges. Gaining money management skills can make a profound difference in their futures.
Presenting a financial education for high school students is easier and takes less time than grasping high school algebra. In fact, the essentials of personal finance can be taught in less time than most high school classes. But few schools actually undertake to teach kids about money. It is profoundly ironic that the subject that will benefit kids most—money knowledge—is the one topic that's taught the least.
To combat financial illiteracy and keep our country strong, teaching kids about money is vital. Kids who do not receive financial education are likely to become buried in student debt and have a zero balance in their savings accounts by age 40. This unfortunate reality can be avoided if we simply teach kids how to manage money effectively. The National Financial Educators Council has financial education workshops that can make a real difference.
The NFEC has spoken with many educators and parents that teach financial literacy for high school students. They learned that, while most people understand the importance of teaching practical money skills, many have become discouraged because the students are bored. The best way to present financial education for teenagers is to make the lessons fun and engaging. To accomplish this, the NFEC suggests relating money to lifestyle. Kids aren't motivated by how much money they have, but by what money provides them. This is just a first example of the NFEC's high school financial education programming and diverse teaching methods.
The Growing Need to Provide Financial Education for High School Students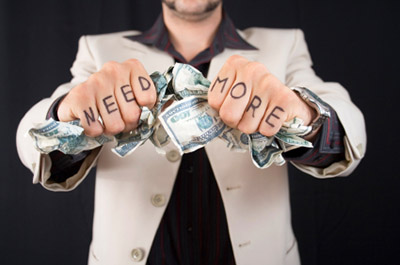 Finding the right money management program for your teenager is part of helping him or her prepare for higher education, trade school, or simply venturing out to live an independent lifestyle. You may consult the National Financial Educators Council for a solid background in financial education for high school students.
The NFEC programs offer practical financial lessons in a format that entertains while it educates. For example, their high school curriculum promotes financial education in schools that focuses on creating positive habits and relationships with money that will serve teens throughout high school and on into maturity. This method for presenting financial education in high school incorporates 1) engaging, fun, interactive lessons that use applied project-based learning techniques; 2) real-world instruction that meets core educational standards; and 3) a modular format that can be adapted to a variety of scheduling and instructional goals.
There are lots of financial education programs out there. But those that rely on dry, boring reading materials or lectures to get the message across are destined to fail. Kids are unlikely to pay attention or remember the lessons once they've finished. In contrast, the NFEC uses practical activities with real-world application. Teens learn from a benefits perspective—that is, they learn how money management can make their lives better in the future.
The need to promote financial literacy for high school students is at an all-time high. Advertising and marketing bombard kids from birth. Learning the basic fundamentals of personal finance skills during high school will help young people prepare to resist this constant pressure to "spend, spend, spend" and, instead, form positive relationships with money, savings, and compounding interest. Thus they can avoid the common financial pitfalls that face so many Americans today.
Financial Education in High School Reaches Varying Learning Styles
There's little contention that teaching financial education in high school is important. Kids need to gain basic money management skills so they are prepared to live independently and handle the tough money decisions they'll face when they do move out on their own. But it's unlikely that a program which relies on a single type of instruction will achieve much success in a high school setting. Youth learn differently, and a good curriculum must recognize those differences.
The NFEC, in collaboration with its Curriculum Advisory Board of financial and educational experts, has identified ten areas in which teens need to become proficient in order to develop good financial capabilities. Those areas are financial psychology, budgeting, credit, debt, income, skill development, risk management, social enterprise, investing, and long-term planning. But while curriculum content is important, it is only one facet of good financial education in schools. The mode of teaching also takes an essential role.
Some students are aural learners. That means they retain information best when listening. Aural learners will benefit from financial education that is presented by a classroom instructor or on audiotapes or DVDs. Music might be a useful teaching method for aural learners as well.
Another set of students will be visual learners. This group will learn best when they see something demonstrated or are guided to develop mental images. Visual learners probably will enjoy financial education systems that employ a lot of videos and DVDs, skits, pictures, graphs, and worksheets.
Kinesthetic learners learn by doing. These students will retain the skills they have a chance to practice. High school financial literacy curriculum that uses hands-on activities will reach kinesthetic learners best. For example, such a program might use a computer simulation that takes kids through the process of viewing, applying for, and renting an apartment.
The NFEC curriculum presents the best of all worlds and helps educations bring financial education in high school. They have created a program that uses all types of teaching methods to reach every learning style. From multimedia to live instruction to practical activities, the NFEC has it all.
Share This Article