Certified Financial Education Instructor
Those that earn their Certified Financial Education Instructor credentials take their place among the most highly-qualified personal finance educators in the nation, with proven ability to teach essential money management concepts effectively to people of all ages.
Graduates of the Certification program meet national standards set for financial education instructors and have demonstrated they competency on methods of teaching (pedagogy, teaching techniques & educational best practice) and on content knowledge of personal finance topics.
Graduates of the CFEI coursework successfully complete practical lessons that help them present financial education topics in a group or one-on-one setting. Graduates successfully completed 3 Continuing Education Units (CEUs) for a total of 40 Professional Development Hours (PDH).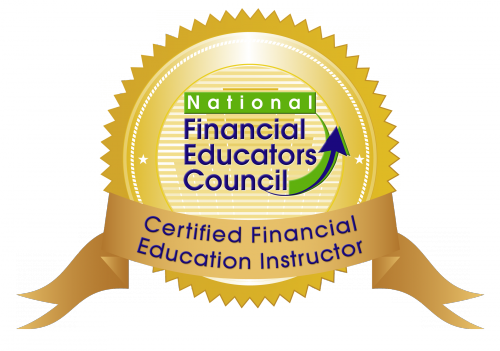 Risk of Unqualified Financial Educators
Unfortunately, many financial literacy instructors today lack solid educator credentials and/or knowledge about personal finance topics. Beyond academic qualifications, studies also show that an educator's passion, enthusiasm, and commitment play critical roles in successful student development, and a correlation certainly exists between an educator's level of personal commitment and students' financial futures.[9] [10] [11]
Under-qualified or poorly-performing financial educators may bring future economic disaster. The effects of poor teaching can continue to affect students' lives for many years after instruction ends.[5] [8]
Qualified financial education instructors understand that "one-size-fits-all" pedagogy does not work. The NFEC believes that financial education instructors are not simply dispensers of knowledge; they are learning facilitators who can mold or modify participants' behavior to help them achieve financial wellness.
National Financial Educator Standards
An NFEC Certified Financial Education Instructor meets national standards set for financial education instructors. The Framework for Teaching is backed by evidence-based research and widely accepted by educators, administrators, policymakers, and academics. It defines the skill sets distinguished educators should possess and performance levels that define educator capabilities. The Framework for Teaching has been adopted as a model approved in more than 20 states making it the most widely-used teaching model in the US.
Working with the Danielson Group, the NFEC modified the Framework for Teaching. The Framework for Teaching Personal Finance identifies the responsibilities of financial educators proven by empirical studies and theoretical research to produce the highest gains in participant test scores, and provides clear benchmarks to enhance educators' ongoing professional development.
The Framework is a research-based set of components aligned with InTASC standards and grounded in a constructivist view of learning and teaching. This Framework breaks down teaching financial literacy into 22 components recognized as best practices in the industry that Certified Financial Education Instructors meet.
Ensure Your Next Instructor Meets These Standards

Domain 1: Planning and Preparation
Instructional planning includes a deep understanding of content and pedagogy and an understanding and appreciation of the participants and what they bring to the educational encounter. But understanding the content is not sufficient; the content must be transformed through instructional design into sequences of activities and exercises that make it accessible to participants.
All elements of the instructional design – learning activities, materials, and strategies –must be appropriate to both the content and the participants, and aligned with larger instructional goals. In their content and process, assessment techniques must also reflect the instructional outcomes and should serve to document participant progress during and at the end of a teaching episode. Furthermore, in designing assessment strategies, Financial Education Instructors must consider their use for formative purposes, and how assessments can provide diagnostic opportunities for participants to demonstrate their level of understanding during the instructional sequence, while there is still time to make adjustments.
1a: Demonstrating knowledge of the content and the pedagogy / andragogy of improving financial capabilities, financial psychology and supporting the development of positive financial habits.

1b: Demonstrating knowledge of participants' cognitive abilities, willingness to change, motivating factors, and interests.

1c: Setting instructional outcomes and financial behavior objectives.

1d: Demonstrating knowledge of resources.

1e: Designing coherent instruction.

1f: Designing participant's assessments.

Domain 2: Classroom Environment
Financial Education Instructors create a learning environment through positive interpersonal interactions, efficient routines and procedures, clear and consistent standards of conduct, and a safe physical environment that supports the learning purposes. In addition, the environment encourages participants to take pride in their work and to assume responsibility for their learning. Participants respond to the warmth and caring of Financial Education Instructors, their high expectations for achievement, and their commitment to participants. Participants feel safe with these Financial Education Instructors and know that they can count on the Financial Education
Instructors to be fair and, when necessary, compassionate. Participants are also sensitive to the subtle messages they receive from Financial Education Instructors as to their capabilities. The components of Domain 2 are not associated with the learning of any particular content; instead, they set the stage for all learning. The Financial Education Instructor establishes a comfortable and respectful classroom environment, which cultivates a culture for learning and creates a safe place for risk-taking. The atmosphere is businesslike, with non-instructional routines and procedures handled efficiently; participant behavior is cooperative and non-disruptive; and the physical environment conducive to learning.
2a: Creating an environment of respect and rapport.

2b: Establishing a culture for learning and application of financial principles.

2c: Managing classroom and/or technology-based procedures.

2d: Managing participant conduct to support learning process.

2e: Organizing physical and/or virtual space.

Domain 3: Instruction
Domain 3 contains the components that are at the essential heart of teaching – the actual engagement of participants in learning, through the vision of participants developing complex understanding and participating in a community of learners. Participants are engaged in meaningful work, which carries significance beyond the next test and is relevant to participants' lives.
Financial Education Instructors who excel in Domain 3 have finely honed instructional skills. Their work in the classroom is fluid and flexible; they can shift easily from on approach to another when the situation demands it. They seamlessly incorporate ideas and concepts from other parts of the curriculum into their explanations and activities. Their questions probe participant thinking, and serve to extend understanding. They are attentive to different participants in the class, and the degree to which they are thoughtfully engaged; they carefully monitor participant understanding as they go (through well-designed questions or activities) and make minor mid-course corrections as needed. And above all, they promote the emergence of self-directed learners fully engaged in the work at hand.
3a: Communicating with participants about acquiring or changing financial behaviors.

3b: Using questioning and discussion techniques that promote positive financial behaviors.

3c: Engaging participants with relevant financial instruction.

3d: Using assessment in instruction to measure behavioral change.

3e: Demonstrating flexibility and responsiveness to participants' learning needs.
Domain 4: Professional Responsibilities
The components in Domain 4 are associated with being a true professional Financial Education Instructor: they encompass the roles assumed outside of and in addition to those in the classroom with participants. Participants rarely observe these activities; parents and the larger community observe them only intermittently. But the activities are critical to preserving and enhancing the profession. Financial Education Instructors exercise some of them (for example, maintaining records and communicating with families) immediately upon entering the profession, since they are integral to their work with participants.
Domain 4 consists of a wide range of professional responsibilities that a Certified Financial Education Instructor must meet. From self-reflection and professional growth, to participation in a professional community, to contributions made to the profession as a whole. The components also include interactions with the families of participants, contacts with the larger community and advocacy for participants. Domain 4 captures the essence of professionalism by Financial Education Instructors; Financial Education Instructors are, as a result of their skills in this domain, full members of the teaching profession, and committed to its enhancement.
4a: Reflecting on teaching of financial capability.

4b: Maintaining accurate records of participants' financial capabilities.

4c: Communicating with participant's network to promote community financial wellness.

4d: Participating in professional inquiry focused on financial wellness.

4e: Growing and developing professionally.

4f: Showing professionalism as a qualified Financial Education Instructor.
Hire Only CFEI Graduates
Personal finance is a unique subject that requires specialized expertise to teach effectively; the educator directly influences both short-term student outcomes and long-term impact on their financial wellbeing. The NFEC's Certified Financial Education Instructor possess the skills and teaching techniques that help them motivate, engage, educate, and move participants of all ages to take positive financial action. The have graduates a comprehensive financial literacy certification program administered by the NFEC.
[5] William J. Webster and Robert L. Mendro, Dallas Public Schools (1997), The Dallas Value-Added Accountability System Report.
[8] W. L. Sanders, Financial Literacy and Education Committee (2006), Taking Ownership of the Future.
[9] Ben Johnson, Principal, blog article (undated), Student Commitment Depends on Teacher Commitment.
[10] Randal C. Archibold, New York Times article (November 18, 1999), Students' Success Depends on Teachers Most, Poll Says.
[11] Kenneth Leithwood, Karen Seashore Louis, Stephen Anderson and Kyla Wahlstrom, Wallace Foundation, Review of Research (undated), How leadership influences student learning.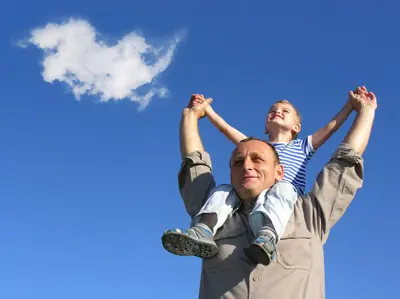 In today's economy, people face many challenges to their futures. And the sad truth is that the average family is unprepared to meet those economic trials. Financial illiteracy reaches every corner of the country and the world. Lack of money knowledge causes all kinds of problems including college dropout, overwhelming debt, and foreclosures. The stress of dealing with money problems can be devastating. But now there's an opportunity to make a difference. How? You can become a certified financial education instructor.
The National Financial Educators Council (NFEC) is an independent organization with a socially responsible philosophy. The NFEC has created the Certified Financial Education Instructor program to expand their reach across the country and help people to become part of the solution to the financial issues so many people face. These Community Ambassadors are trained personal finance educators who have graduated from the NFEC's comprehensive and stringent Certified Financial Education Instructor (CFEI) coursework. This certification program is approved by the Certified Financial Planner Board of Standards and places its graduates among the most highly qualified personal finance educators available.
Community Ambassadors help people solve their money problems by becoming financial education speakers in their communities. Through partnership with the NFEC, they raise awareness about the financial literacy movement and contribute to accomplishing the NFEC's overarching goal: to create a world where people are informed to make qualified decisions that improve their lives, their loved ones' lives, and the lives of people they reach.
CFEI graduates meet the NFEC's tough standards for financial education, and possess the knowledge, credibility, and self-assurance to teach money management for the utmost effect. As Community Ambassadors, they have a chance to give back to their communities and become highly respected community leaders. Through the CFEI training they become qualified to teach multiple programs that are flexible to fit into a variety of schedules, including comprehensive workshops, classroom presentations, after-school programs, and parent outreach. Graduating the CFEI provides an excellent opportunity to make a lasting difference in the world.
The industry needs more educators – become a Certified Financial Education Instructor.
What is a certified financial education instructor?
University of North Georgia (UNG) Students train to be CFEIs