Registered Presenter & CFEI Certified Financial Education Instructor Registration
The NFEC's Certified Financial Education Instructor – CFEI – program helps individuals acquire the expertise, credibility, and self-assurance necessary to teach money management lessons effectively. The coursework meets standards for the highest academic rigor and graduates take their place among the most highly-qualified personal finance educators, with the ability to teach essential money management concepts effectively to people of all ages.
The Certified Financial Education Instructor course helps you improve your capabilities as a financial educator while adding to your credibility. The average person with a financial or education background spends about 15 hours completing the coursework, while those without such a background spend 20 to 30 hours.
CFEI Programming Helps Promote Financial Wellness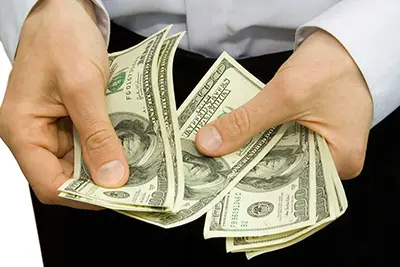 Communities and organizations of all sizes can benefit by presenting a money management program to their citizens and memberships. But for long-lasting effects, such a program needs a qualified and motivational presenter. The National Financial Educators Council (NFEC) has created the CFEI to prepare educators to teach financial literacy for maximum impact.
The CFEI, or certified financial education instructor training, represents comprehensive coursework that covers the key components of a sound financial education. Graduates have passed testing that demonstrates outstanding competence in teaching financial literacy effectively. These qualified instructors learn to engage and entertain audiences while they educate. The CFEI coursework covers:
Personal finance knowledge
Understanding of the emotional and psychological aspects of financial decision-making
Program design, development, and measurement
Specific curriculum topics and core educational standards
How to create a memorable participant experience
How to motivate audiences to take positive action
Those who complete and graduate the CFEI may become Community Ambassadors for the NFEC. Ambassadors are qualified finance speakers who provide a variety of services that promote financial wellness in their communities. The NFEC promotes their efforts to present workshops, classes, after-school programs, parent/youth events, and other events tailored to meet the needs of the community or the sponsors.
The NFEC's Community Ambassadors provide a full range of financial education services that support building the financial competencies of people around the world. These sponsored initiatives build strong community support and use fun, engaging activities and instructional delivery to keep participants engaged and involved. The programming not only helps citizens gain vital money skills, but also helps organizations raise funds, gain media attention, and build volunteer support. It is precisely these characteristics that help the NFEC financial literacy programs create collaborative partnerships and become sustainable in communities for the long-term.