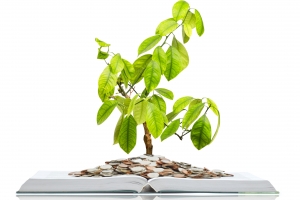 Education, Awareness, and Sustainability are the three pillars on which the NFEC's financial education campaigns are built.  Learn more.
Receive a complete turnkey workshop package that provides a complimentary 90-minute presentation, testing, promotional material, funding forms, and outreach resources.
The NFEC's Certified Financial Education Instructor now features comprehensive research and studies that share financial education best practices.
I have received constant e-mails – the buzz seems to be growing instead of slowing down. The kids are still so excited it is unreal. They got a lot from the event and its motivating them in the class according to some of the teachers. I love it that the community I have lived in for so long has been so blessed by all of this. Thank you so much for all you do; what you have put together is great.

We chose to provide the NFEC curriculum because it balances practical application with core educational standards. The lessons are engaging, making it enjoyable for teachers and students alike. We also liked that it incorporates a comprehensive educator training program to empower those delivering the information with the tools to maximize the effectiveness of the coursework.

We just received the Financial Literacy Event Report. This is fantastic! We can easily show our board how much students learned. We've just begun planning our summer conference, and would like to offer the scholars your amazing financial workshop. Thank you again! I can't wait to share this.

Every parent wants best for their kid, so teach them about money because it impacts their wellbeing, emotional health and overall health. It allows them to live out their dream and be successful, it's the biggest important lesson parents can pass on to their kids.

Working with the NFEC was an excellent opportunity for us to learn and perfect our implementation strategies for our outreach program. Receiving the training and becoming Certified has given the program the extra boost and noteworthiness. Since our certification has become public, we've received several calls from community organizations and summer camps interested in our financial education program.

The program is going wonderfully. Kelly is doing an awesome job and our clients have been very receptive of the information and her presentation. Thanks again, the presentation went GREAT, we will be talking with you soon.

Financial Education Leads to Financial Literacy
The stock market may be going up; however the financial wellness of citizens across the country continues to decline.  The continuing global economic crisis is impacting lives and the average person still face epic financial struggles. In today's age, the need for financial education has never been higher.
The National Financial Educators Council (NFEC) is committed to addressing the issues associated with financial illiteracy. The NFEC offers a broad range of financial education programs, services, and personal finance resources available to address this need and bring the financial literacy message to communities around the globe. The National Financial Educators Council is an independent company with social enterprise business model. The NFEC's team has designed and/or reviewed more than a thousand financial literacy programs and developed best practices for teaching personal finance.
The NFEC's focus on financial education, awareness, and sustainability help organizations develop successful money management programming.  Through independent and unbiased financial education resources, programs and training people are empowered with personal finance lessons that can change lives. The NFEC's holistic approach to teaching financial literacy not only empowers, it also builds global awareness about the financial education movement.
The money management certification and school financial literacy curriculum form just a portion of the vast array of financial education services, programs and resources the NFEC developed – over 80 financial literacy assets in total.  To accomplish their mission of providing the masses access to personal finance resources, the NFEC has turnkey financial education campaigns to meet the needs of a wide range of organizations. All ages are served – from PK to adult financial education.
The entire financial literacy curriculum offered has been reviewed the NFEC Curriculum Advisory Board formed of personal finance educators, professionals, and other experts. The Advisory Board ensure that the financial education lesson plans are engaging, effective and evidence-based.  Hands-on activities and age-appropriate games ensure that the participants retain the personal finance skills that can benefit them throughout life.
For the NFEC, measuring success is another key component the financial literacy programs. Surveys, pre- and post-tests, indicate the impact of the personal finance initiative. Garnering empirical evidence that these money management lessons really work attracts funding, media coverage, and community awareness – in turn these benefits help to build a lasting, sustainable financial literacy program that continues to serve the community in the long-term.
NFEC financial literacy curriculum and campaigns are proven effective and have been aligned with educational standards. The materials use fun personal finance games and practical financial education activities that bridge the gap between theory-based education and real-life application. Organizations are able to leverage the NFEC's financial education courses and other resources to build comprehensive financial literacy campaigns that have a measureable impact on the whole community.
The National Financial Educators Council's team is made up of people with a passion for helping others. They have demonstrated their dedication to improving the financial capabilities of those they serve and promote the need for personal finance education. Their efforts continue well past Financial Literacy Month and they are working year round to deliver financial education where it is needed most.  The NFEC welcomes those with a shared vision to work with our organization – whether you desire to teach a personal finance class or launch a full-scale financial literacy campaign – the NFEC provides turnkey solutions.
Those who desire to gain the credibility and knowledge to start teaching financial literacy, the National Financial Educators Council offers highly-respected financial educator certification program. The CFEI program has recently been expanded to include a comprehensive research guide that covers the global best practices for teaching personal finance. The Certified Financial Education Instructor course prepares graduates to present the financial literacy curriculum effectively and with confidence. Graduates of the CFEI coursework are eligible to become a member of the NFEC's Personal Finance Speakers Association (PFSA) – the first national speakers' bureau dedicated to financial literacy topics. The PFSA provides personal financial literacy educators a way to connect with organizations and fulfill their speaking needs.
Share This Article