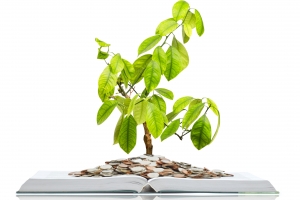 Education, Awareness, and Sustainability are the three pillars on which the NFEC's financial education campaigns are built.  Learn more.
Receive a complete turnkey workshop package that provides a complimentary 90-minute presentation, testing, promotional material, funding forms, and outreach resources.
The NFEC's Certified Financial Education Instructor now features comprehensive research and studies that share financial education best practices.
I have received constant e-mails – the buzz seems to be growing instead of slowing down. The kids are still so excited it is unreal. They got a lot from the event and its motivating them in the class according to some of the teachers. I love it that the community I have lived in for so long has been so blessed by all of this. Thank you so much for all you do; what you have put together is great.


Karen Troester,

Vice-President of US Bank, Grand Junction, CO
We chose to provide the NFEC curriculum because it balances practical application with core educational standards. The lessons are engaging, making it enjoyable for teachers and students alike. We also liked that it incorporates a comprehensive educator training program to empower those delivering the information with the tools to maximize the effectiveness of the coursework.


Erica K. Jackson,

CFCO Director with Penn State Erie, the Behrend College
We just received the Financial Literacy Event Report. This is fantastic! We can easily show our board how much students learned. We've just begun planning our summer conference, and would like to offer the scholars your amazing financial workshop. Thank you again! I can't wait to share this.


Joanna Mueller,

Program Director of the Simon Family Foundation
Every parent wants best for their kid, so teach them about money because it impacts their wellbeing, emotional health and overall health. It allows them to live out their dream and be successful, it's the biggest important lesson parents can pass on to their kids.


Vince Shorb,

CEO of the National Financial Educators Council as quoted in Fox Business
Working with the NFEC was an excellent opportunity for us to learn and perfect our implementation strategies for our outreach program. Receiving the training and becoming Certified has given the program the extra boost and noteworthiness. Since our certification has become public, we've received several calls from community organizations and summer camps interested in our financial education program.


Kimberly Knox,

Financial Coordinator of the NCMSC
The program is going wonderfully. Kelly is doing an awesome job and our clients have been very receptive of the information and her presentation. Thanks again, the presentation went GREAT, we will be talking with you soon.


Chrystal Carlisle,

Social Services Supervisor of the Salvation Army, Dallas Fort Worth